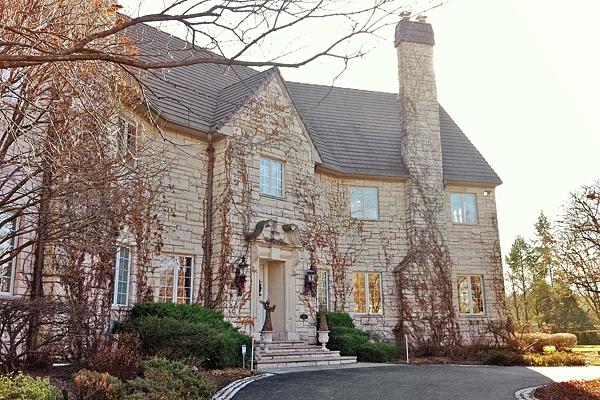 The Chicagoland area has so much amazing real estate that it's never a shortage of nice homes for sale. About 25 minutes (with no traffic) away from downtown Chicago lays Wheaton and it has something special for anyone looking for a home. It's a spectacular home that's actually a replica of a famous Scottish stone-walled manor home, Greywalls. An oil executive has the home built after visiting Scotland and falling in love with Greywall.
As soon as you walk into this two-story beauty, a double staircase greets you. For the person who buys this home everyday will be a warm welcome with arched doorways leading you to the assorted rooms on the first level. There are three doors and they lead to the living room, the dining room and a library. The house was renovated, turning the kitchen and some smaller rooms into a large kitchen an informal dining room. The second floor consists of four bedrooms and an informal family room.
If you would like a better look at the house, you can watch the video of Deal Estate's Dennis Rodkin give you a tour here. He's the Chicago real estate guru and it's hilarious because he's borrowed something from the Scottish as well, he's wearing a kilt in the video. The house is listed at $3.265 million and the listing agent is Susann Rhoades, she can be reached at 630-651-1970 or info@rhoadesteam.com.
Photos: Dennis Rodkin/ Chicago Mag