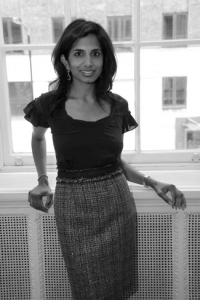 Restaurateur and successful entrepreneur, Divia Cadbury is no stranger to celebrity chefs nor star-studded restaurants.
Divia tarted her working life in the kitchen, working for master chef Roy Yamaguchi in Hawaii. This was followed by a stint at the TV food network in New York, before she returned to London to found Bonsai, her highly successful catering company.
Next she founded the revered Japanese restaurant Zuma, which won Best New Restaurant and Restaurant of The Year, in successive years. Zuma has expanded successfully to Hong Kong, Dubai, Istanbul, and Miami with more cities on the way.
Since selling out, Divia has a tea business and is a restaurant consultant. Most recently, she co-founded Page One London, which is London's leading digital restaurant club. It is the insider's guide to dining out: www.pageonelondon.com
Interview by Marie Teather