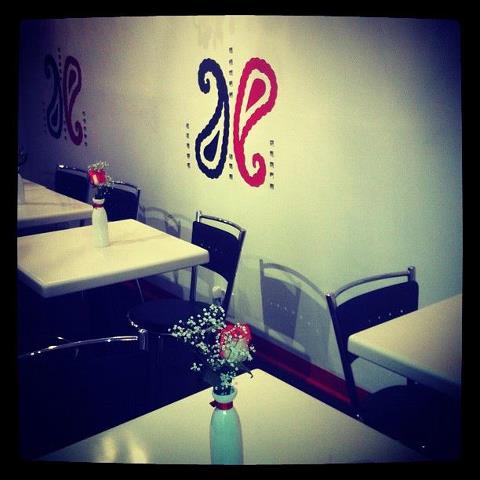 The owners of Bhatti Indian Grill have opened a new and exciting Indian street food restaurant, Desi Galli – an innovative concept that also stays true to authentic Indian flavors. The menu includes customizable sandwiches and snacks, new vegan options and a huge selection of breads – this includes the quintessential north Indian Parantha, the traditional and popular flat bread, the chewy Roomali Roti from central India or the healthy whole-wheat vegan parantha, created especially by Desi Galli. Guests can also choose fantastic fillings including channa masala (chick peas with spices), chicken tikka (yogurt-marinated grilled spiced chicken) and lamb bhuna (slow cooked lamb in traditional spices).
Desi Galli also serves a special Indian breakfast menu. Some morning choices to look for include the scrambled egg pav served with tamarind chutney and ketchup, and the custom-blended Masala Chai for a nice, refreshing morning drink.
If you have the time to stick around and lounge, you should also be sure to check out the basement Galli. It opens up into a chic subterranean café designed by PriaVanda, which features comfortable seating, WiFi, phone chargers on request, a high-resolution TV and screenings of imported and domestic sports events like cricket matches.
Desi galli is located on Lexington Avenue and is open seven days a week. Visit www.desi-galli.com for more information.
Subscribe to discover the best kept secrets in your city