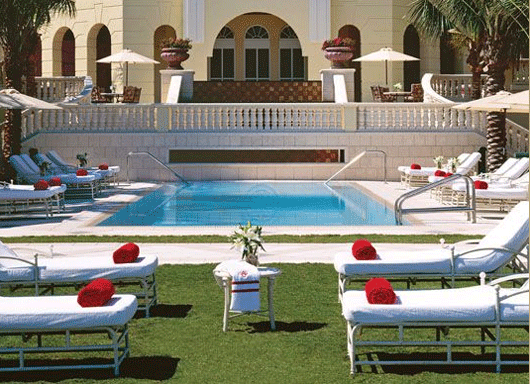 Acqualina Resort and Spa at Sunny Isles, FL is offering a Staycation package perfect for Florida residents seeking luxury amenities not far from home.
Running from June 1 to September 30, guests can take advantage of a half-off discount on their Thursday or Sunday night stay when they choose a three or more night Staycation.
Staycations include $40 daily credit for facial spa treatments, spa access for Thermal Heat areas and the AcquaMarine program for kids.
The AcquaMarine program features hikes, scavenger hunts, games and races.
While the children enjoy their own resort adventure, adults can enjoy the spa, fine dining at Il Mulino New York and the spectacular Roman Waterfall.
There's also the new attraction of the recently opened Piazzetta Restaurant & Marketplace.
Rates start at $350 for a room facing the Intracoastal Waterway and range to $1440 for a two bedroom oceanfront suite.
For more information on Acqualina Resort and other fabulous hotels worldwide, visit the Haute Hotel Network.