On Wednesday April 18th, non-profit group Last Chance for Animals hosted its Annual NYC Gala at Peter Max's Art Studio.
Guests enjoyed vegan hors d'oeuvres by Franchia Vegan Café, and sipped organic wine while mingle the art gallery during a live performance by The Declassified.
Last Chance for Animals host committee members Peter Max, Leesa Rowland, Robin Cofer, Chris DeRose, Bebe Buell, Dominick D'Alleva, Larry Wohl, Jane and Joe Pontarelli and R. Couri Hay.
Last Chance for Animals (LCA) is a national, non-profit organization dedicated to eliminating animal exploitation through education, investigations, legislation, and media attention.  The organization believes that animals are highly sentient creatures who exist for their own reasons independent of their service to humans; they should not be made to suffer for the latter.  LCA therefore opposes the use of animals in food and clothing production, scientific experimentation, and entertainment.   Instead, it promotes a cruelty-free lifestyle and the ascription of rights to non-human beings.
Like Haute Living New York? Join our Facebook page or follow us on Twitter @HauteLivingNY. Want Haute Living New York delivered to your inbox once a week? Sign up for our newsletter.
Photo Credit Dustin Harris/PatrickMcMullan.com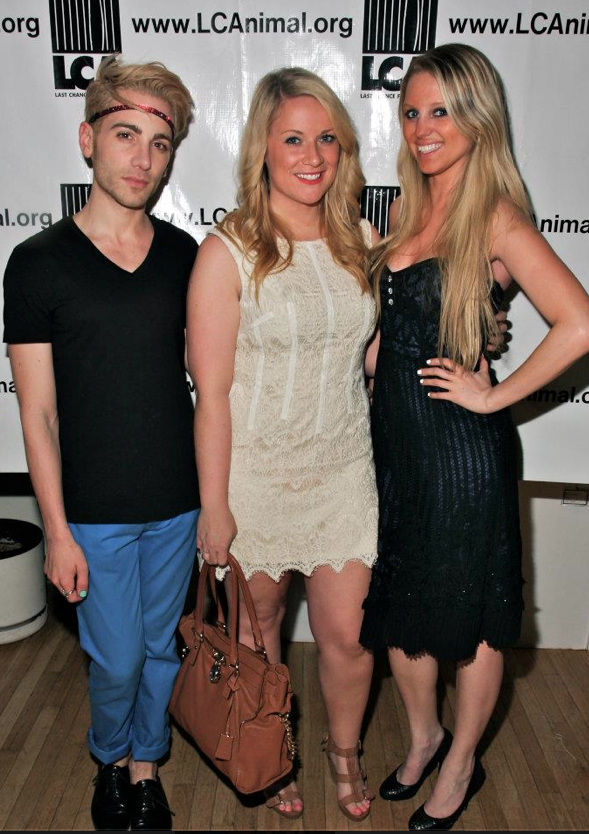 Gregory DelliCarpini Jr., Rachel Morgan, Ashley Parker
Gregory DelliCarpini Jr., Rachel Morgan, Ashley Parker
6.Joe and Jane Pontarelli
Joe Pontarelli, Jane Pontarell
5.Alan and Jenna Lash
Allen Lash, Jenna Lash
3.Jean Shafiroff
Jean Shafiroff
2.Cassandra Seidenfeld, R. Couri Hay, Nancy Silberkleit, Joe Alexander
Cassandra Seidenfeld, R. Couri Hay, Nancy Silberkleit, Joe Alexander
1.Robin Cofer, Peter Max, Chris DeRose, Leesa Rowland
Robin Cofer, Peter Max, Chris DeRose, Leesa Rowland
Subscribe to discover the best kept secrets in your city