This year for Art Basel, Fendi was back and has invited designer Elisa Strozyk and Sebastian Neeb to create this year's Design Performance project at Design Miami.
The dreamlike installation centered on a series of antique furniture pieces inspired by Palazzo Fendi, the grand Neo-Classical building that houses Fendi's international headquarters, originally built in the 1700s.
The furniture was created using Fendi discarded leather materials allowing the Fendi spirit to permeate the furnishings. The designers extended this theme into the design of Design Miami's exclusive Collector's Lounge, hosted for the first time this year, by Fendi.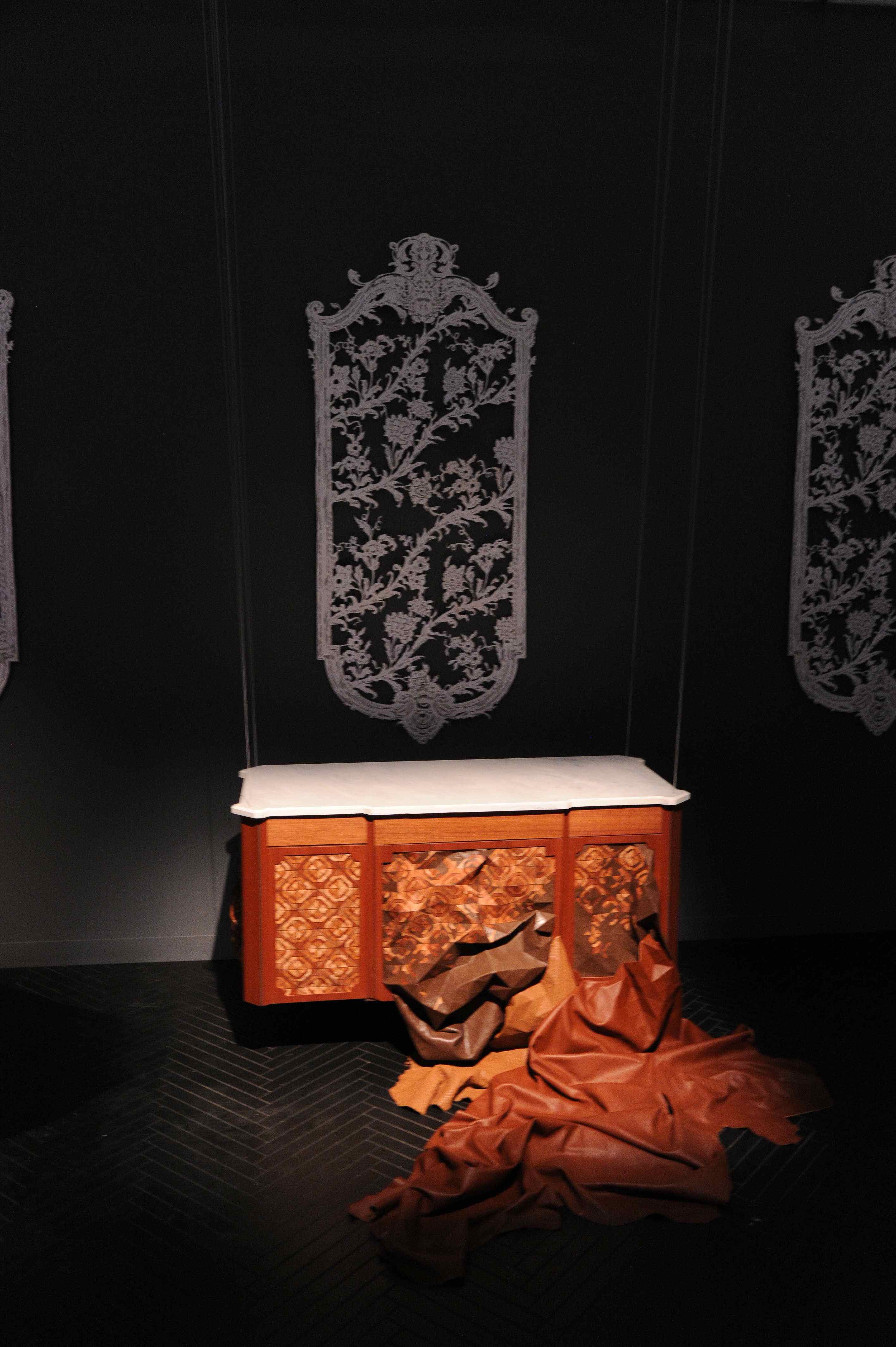 FENDI Design Miami Craft Alchemy_Inlay Commode
Silvia Venturini Fendi in FENDI Collectors Lounge 1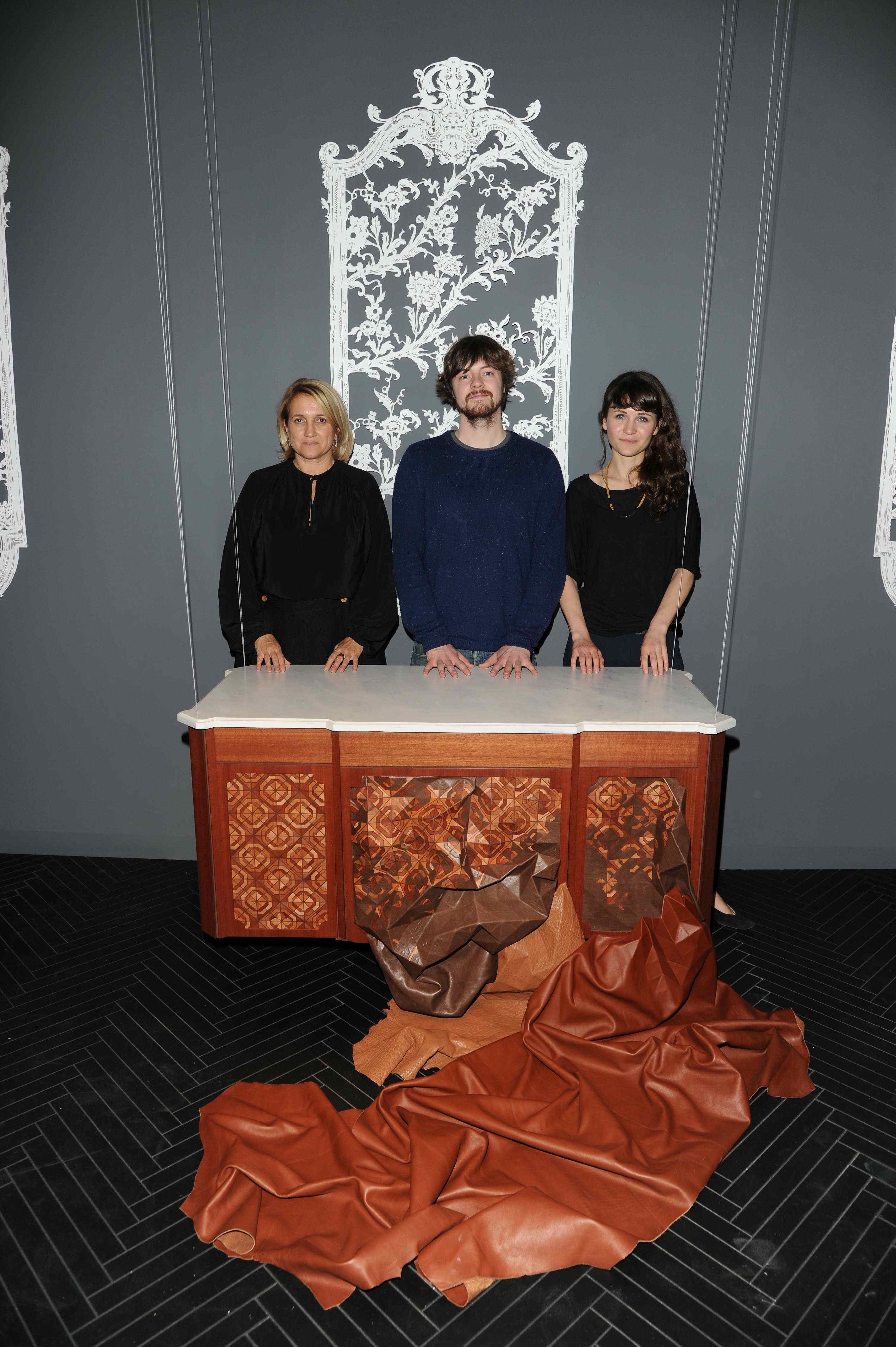 Silvia Venturini Fendi Sebastian Neeb and Elisa Strozyk in FENDI Craft Alchemy Exhibition Space 1
FENDI Collectors Lounge at Design Miami 6
FENDI Design Miami Craft Alchemy_3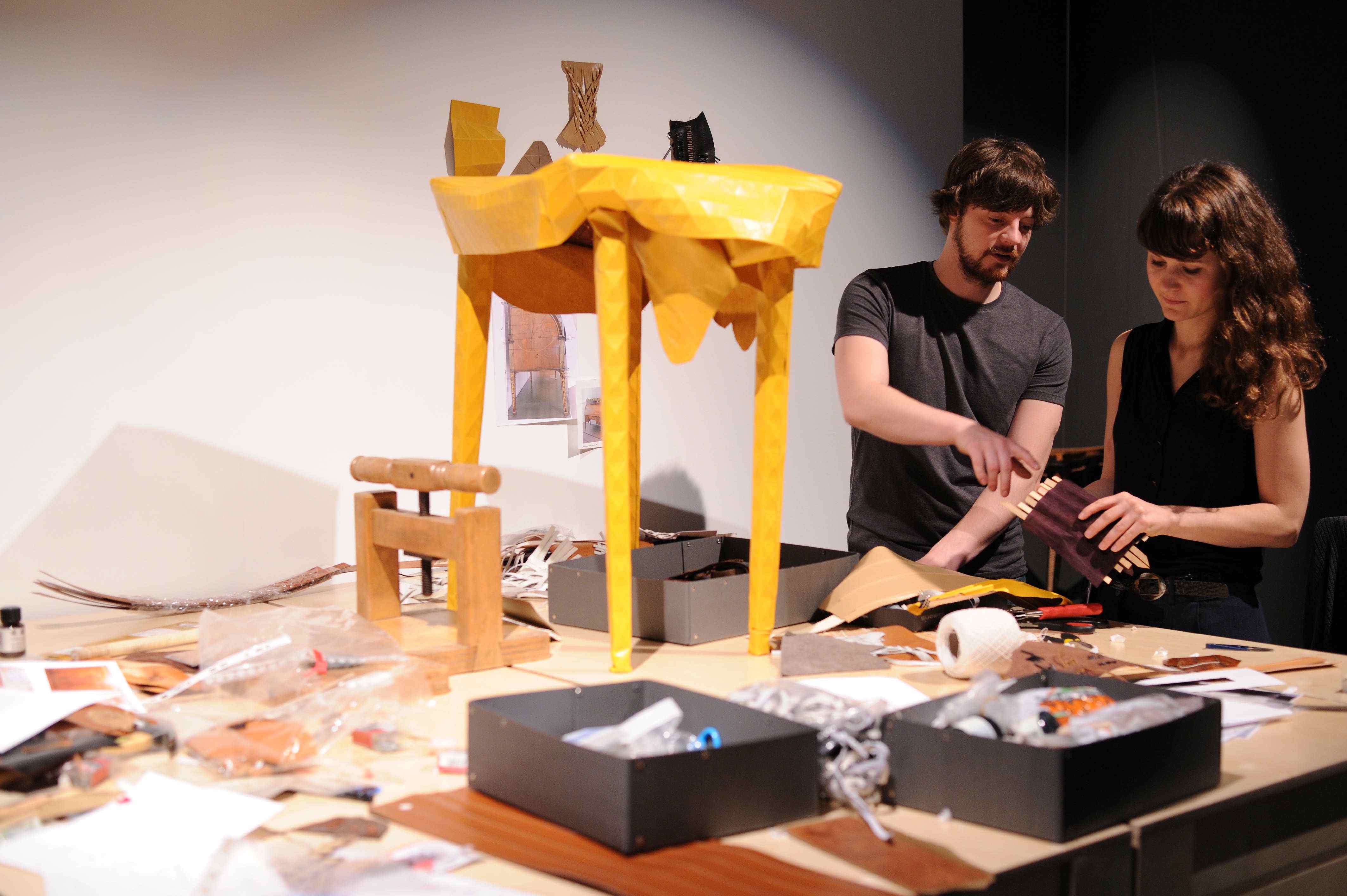 FENDI Design Miami Craft Alchemy_Elisa Strozyk and Sebastian Neeb at work 5