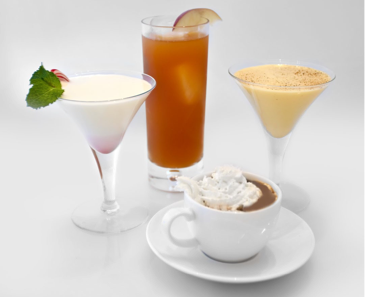 It comes as no surprise that the holiday season is always the busiest time of the year for purveyors of fine spirits.  Not only is a bottle of something special a timeless gift, but exceptional cocktails are the hallmark of a smashing holiday party.
What's different this year is how many of the spirits bottles flying off local shelves are USDA-Certified Organic—and how many different organic spirits consumers now have to choose from. In fact, Altitude Spirits had such success with their organic vodka, Vodka 14, that in 2011 they began importing Papagayo Organic Rums, Juniper Green Organic Gin, Highland Harvest Organic Scotch, and UK5 Organic Vodka. A
All of these critically-acclaimed brands promise to offer the spirits connoisseur on your list a memorable gift this holiday season, or to be the basis of an exceptional cocktail at your holiday party. To help get your seasonal entertaining started, check out these holiday inspired cocktail recipes from Altitude Spirits. pouredpure.com.
This sophisticated Italian twist on everyone's favorite holiday standby, eggnog, begins with 0.75 ounces of Vodka 14, 0.75 ounces of amaro, 0.25 ounces of Angostura bitters, 0.25 ounces simple syrup, 0.25 ounces of heavy cream, and an egg yolk in a shaker with ice. Shake vigorously, until the yolk is thoroughly beaten.  Strain into a martini glass and garnish with fine shavings of fresh nutmeg.
The Christmas Creamsicle:
An orange infusion provides a delectable, completely natural flavor for this festive cocktail. Start by placing slices of organic orange in a sealed glass container with Juniper Green Organic Gin and allow it to steep at room temperature for about six days. When ready to serve, combine 2.5 ounces of the infused gin with half an ounce of light cream and an ounce of sparkling water. Stir and strain into a martini glass. Garnish with a candy cane and a leaf of fresh mint.

Begin with three ounces of Highland Harvest Organic Scotch Whisky to create this sweet Scotch treat. Add three ounces of apple cider and a dash of ground cinnamon. Shake and serve on the rocks, garnished with an apple wedge and a cinnamon stick swizzle.
In a shaker, mix two ounces of Roundhouse Corretto Coffee Liqueur, two ounces of Papagayo Organic Silver Rum, four ounces of fresh black coffee (hot), and two teaspoons of powdered sugar. Shake. Serve in a coffee mug topped with whipped cream.
To learn more, visit http://altitudespirits.com or http://pouredpure.com
Subscribe to discover the best kept secrets in your city