Showstopping design duo David and Phillipe Blond- aka The Blonds- put on the most memorable show of New York Fashion Week with their daring Spring 2012 collection. Famous for their over-the-top creations for superstars such as Katy Perry, Lady Gaga, Beyonce and Rihanna, The Blonds showed what they promised was their most glamours collection ever.
Taking on a 1960s Playboy bunny inspiration, the Blonds' nod to Hef's glory years included bejeweled bustiers, embellished leotards, sexy sleek cocktail dresses and of course the classic bunny costume with a bit of a modern twist. Stand out pieces included a pink tulle masterpiece with Swarovski crystals and a fitted floor-length multi-colored jeweled gown.
Modeled bounced down the runway accessorized with voluminous hair, crystal Christian Louboutin pumps and bunny masks. CND artist Kristina Estabrooks created "Glitz & Glam" manicures infused with the razzle dazzle spectacle The Blonds are known for. The 20 sets of nail tips took over 100 hours of manual labor to hand detail, and included a "Stockings Series" of manicures portraying fishnets, lacy tights and sexy seams. Vintage cosmic-shaped glass was imported from Germany to shape diamond-decadent nails that shined out loud in the spotlight.
Famous faces at the show included Patricia Field, Jay Manuel, MTV's Bam Margera, rapper TruDog and ice pro Johnny Weir.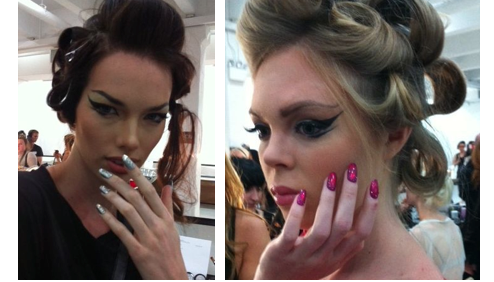 Screen shot 2011-09-21 at 5.01.18 PM
Screen shot 2011-09-21 at 5.01.41 PM
Screen shot 2011-09-21 at 5.01.59 PM
Screen shot 2011-09-21 at 5.02.09 PM
Screen shot 2011-09-21 at 4.03.18 PM
Screen shot 2011-09-21 at 4.03.35 PM
Screen shot 2011-09-21 at 4.03.57 PM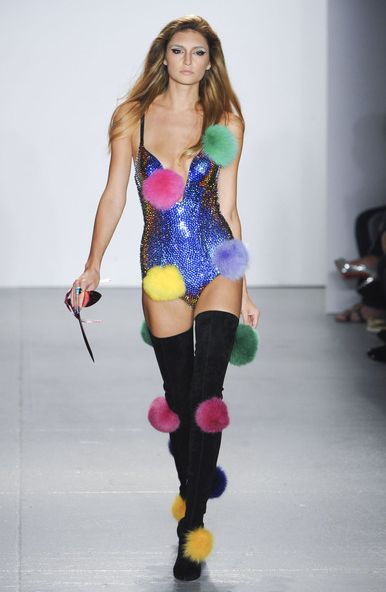 Screen shot 2011-09-21 at 4.04.10 PM
Screen shot 2011-09-21 at 4.05.06 PM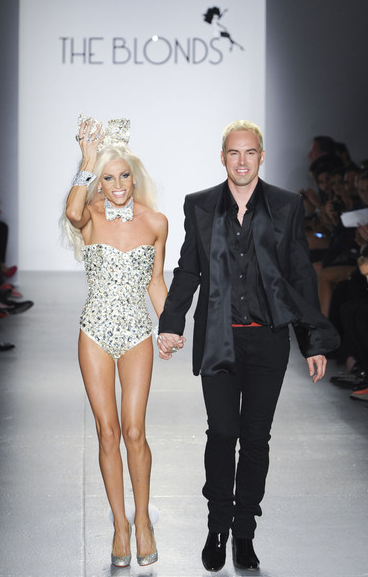 Screen shot 2011-09-21 at 4.06.04 PM
Screen shot 2011-09-21 at 4.00.34 PM
Screen shot 2011-09-21 at 4.00.48 PM
Screen shot 2011-09-21 at 4.01.02 PM
Screen shot 2011-09-21 at 4.01.31 PM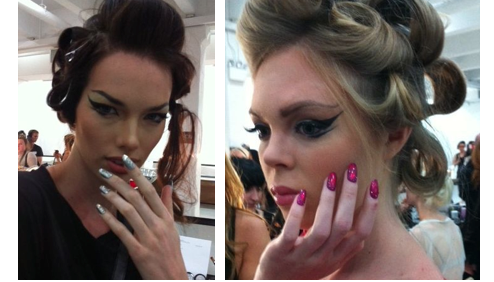 Screen shot 2011-09-21 at 3.56.41 PM
Screen shot 2011-09-21 at 3.57.05 PM