VIP-LA gives Haute Living inside access to the most luxurious happenings in LA. Check out their recommendations for this week.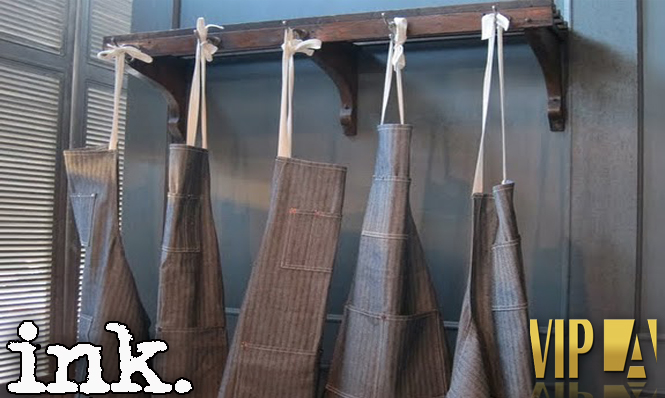 EAT: ink, West Hollywood
One of the most highly-anticipated restaurants of the year, ink. is finally open on Melrose Ave. "Top Chef" Michael Voltaggio recently opened the successful ink.sack, a casual lunchtime sandwich shop, just steps away from his new "modern LA restaurant." The lines are down the street for ink. and ink.'s reservations book is full for the next month! Voltaggio is doing something right!
Voltaggio's style and cuisine are described as "experimental," with a –fresh from the farm to the table– approach. Previously heading up the kitchen at SBE's hotspot The Bazaar in the SLS, the Top Chef's new menu will change based upon availability of ingredients and his own whimsical culinary inspirations. Expect the unexpected at ink.
DRINK: Sunset Beer Company, Echo Park
Echo Park welcomes Sunset Beer Company and its 200 bottled & chilled friends to the neighborhood. That's right; beers sourced from all over the world and brought to an Echo Park strip-mall near you for your craft-beer consuming satisfaction. Brands like Dale's Pale Ale and Russian River's Consecration line the shelves and coolers. This new Sunset Strip Ale House's ambitious goal is to collect up to 1000 different brands of beer!
Beer is coming back! So check out Sunset Beer Company this weekend and ask to check out the "tasting room," where the week's six featured beers will be available to taste on tap! After you're good and "Ale-ed Up," stumble across the street and check out Mohawk Bend… Sounds like a good time!
INDULGE: LA Luxury Chocolate Salon, Pasadena
When you're offered unlimited samplings of gourmet chocolates as happens at the LA Luxury Chocolate Salon you may feel the impulse to devour as much chocolate as you can in as little time as possible. That's a recipe for a massive tummy ache, so pace yourself: There's so much to taste here, you don't want to miss a bite. This year's chocolatiers include Marti Chocolatt, Choclatique, Chocoveda, Sterling Confections, David Bacco, Ciel, and CocoTutti with wine tastings by Hearthstone Vineyard and Winery, Buena Vista Winery and Quady Winery.  You can break up the nibbling and drinking with author talks by Lucy Lean (Made in America: Our Best Chefs Reinvent Comfort Food), Ed Engoron (Choclatique) and A.K. Crump (Chocolate French: Recipes, Language and Directions to Francais au Chocolat), plus a panel discussion with Top Chef: Just Desserts' Danielle Keene. This chocolate adventure goes down at the Pasadena Center in the Ballroom on Sunday, Sept. 25 from 11AM – 5PM. Entry into this sweet paradise is $30 at the door, or $24 in advance.
EVENT: I Heart Radio Music Festival, Las Vegas
The biggest live music event in radio history will take place on back to back nights September 23-24, 2011. It sold out in TEN MINUTES! The lineup of superstar artists is insane! Just announced: Jay-Z added ! View the website HERE.
EVENT: Breaking Dawn Pt. 1 Hollywood Movie Premiere
Twilight Breaking Dawn Pt. 1 is the most anticipated movie premiere of 2011! The Quileute and the Volturi close in on expecting parents Edward and Bella, whose unborn child poses different threats to the wolf pack and vampire coven. See full synopsis and theatrical trailer here. Walk the Red Carpet, sit amongst the stars of the movie and mingle with celebs at the official afterparty. VIP-LA has your Exclusive Access!
Contact VIP-LA for special offers, reservations and packages for these VIP happenings and more!
VIP-LA 310.988.2848 Members@VIP-LA.com
www.VIP-LA.com
www.VIPLAAccess.com
Facebook
Twitter
Subscribe to discover the best kept secrets in your city