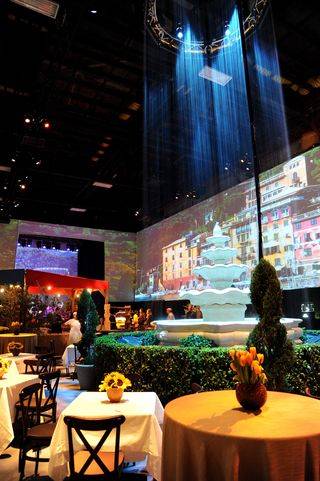 The stars came out to celebrate IWC Schaffhausen and Peter Lindbergh's "A Night in Portofino" for the exclusive one night only U.S. event that IWC created at Culver City Studios. The exhibition was reminiscent of "La Dolce Vita" and the elegance of Portofino in the 1960s.
When we first arrived, we were treated to a gallery-like setting displaying almost 50 photos and an exclusive movie featuring the animation and excitement that took place during the shoot. As we moved further into the gallery, the party began to transition and everyone was transported to the Portofino harbor by nightfall.
Peter Lindbergh's Portofino consists of a series of large format black-and-white photographs depicting the romance and elegance of a bygone era. We couldn't help but admire the over 5-foot-tall photo of Zinadane Zidane. The Kevin Spacey and Cate Blanchett photos were captivating; Elle Macpherson and Eric Dane riding a scooter; Luis Figo and Mathew Fox aboard a sleek powerboat transported us back in time.
Celebrities in attendance included Eric Dane, Patrick Dempsey, Rebecca Gayheart, Michael Muller, Sylvester Stallone, Rachel Zoe, Joe Manganiello, Mia Maestro, Maggie Grace, Justin Chambers, Alexander Skarsgard, Josh Duhamel, Isabel Lucas, Shiva Rose, Brad Goreski, Carla Gugino, Julian McMahon and Emmanuelle Chriqui.
On the way out we were presented with a "bag of swag" which held a key, which might or might not open a case to one of these fine IWC watches at their Beverly Hills salon. I'm feeling lucky today and I'm on my way!
Click on the images below to enlarge.
Rachel_Zoe_1
Joe_Manganiello_1
Alexander_Skarsgard_1
Isabel_Lucas_1
Shiva_Rose_1
Brad_Goreski_1
Carla_Gugino_1
Julian_McMahon_1
Carla_Josh_Emmanuelle_1
Dermon_Mulroney_1
Daniel_Henney_1
Xun_Zhou_1
Rob_Georges
Shiva_Maggie_Mia
Josh_Duhamel
Event_Entrance
Georges_Isabel
Group-Shot
Show
Georges_Stallone
Joe_Audra_1
Dempsey_Georges_Henney
Georges_Kern_1
Eric_Dane_1_1
Patrick_Dempsey_1
Rebecca_Gayheart_1
Sylvester_Stallone_1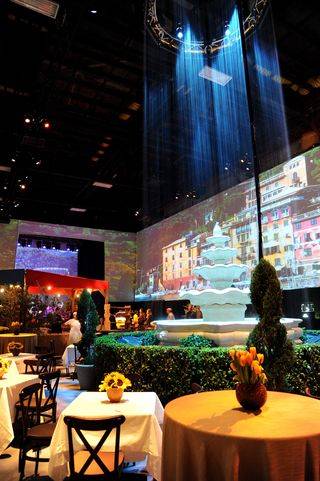 6a00d8341c630a53ef01538e33cc08970b-320wi
normal_plportofino06-202x300
normal_plportofino14-300x234
photo-2-300x229
photo-4-300x224
To read more from Project Lena, check out their blog at projectlena.com or visit their Facebook page.
Like Haute Living Los Angeles? Join our Facebook page or follow us on Twitter @HauteLivingLA. Want Haute Living Los Angeles delivered to your inbox once a week? Sign up for our newsletter.