On Tuesday evening, Haute Living headed to the Cliff Drysdale Tennis Center at the Ritz-Carlton, Key Biscayne to support our Associate Publisher, Sarah Mirmelli, who got the chance of a lifetime–to return the serve of major heartthrob / professional tennis player, Andy Roddick.
Sarah was one of twenty or so other select members of the media who were given the opportunity to play points with Roddick, along with professional players  Kim Clijsters and Caroline Wozniacki.
Within mere feet of the tennis superstars, myself and other spectators cheered on our fellow co-workers and enjoyed the good humor of Roddick and co. as they "went easy" on the brave media personnel. Other tennis VIPs in attendance included Ryan Harrison, Guillermo Cañas, Darren Cahill and Cliff Drysdale.
This second annual All-Star Charity Tournament was held the evening before the Sony Ericsson tournament officially began and raised more than $13,000 for the Greater Miami Tennis & Education Foundation.
Click on the images below to enlarge.
Linda Merkel & Andy Roddick
sarah-mirimilli
Caroline Wozniadki Action Shot. Great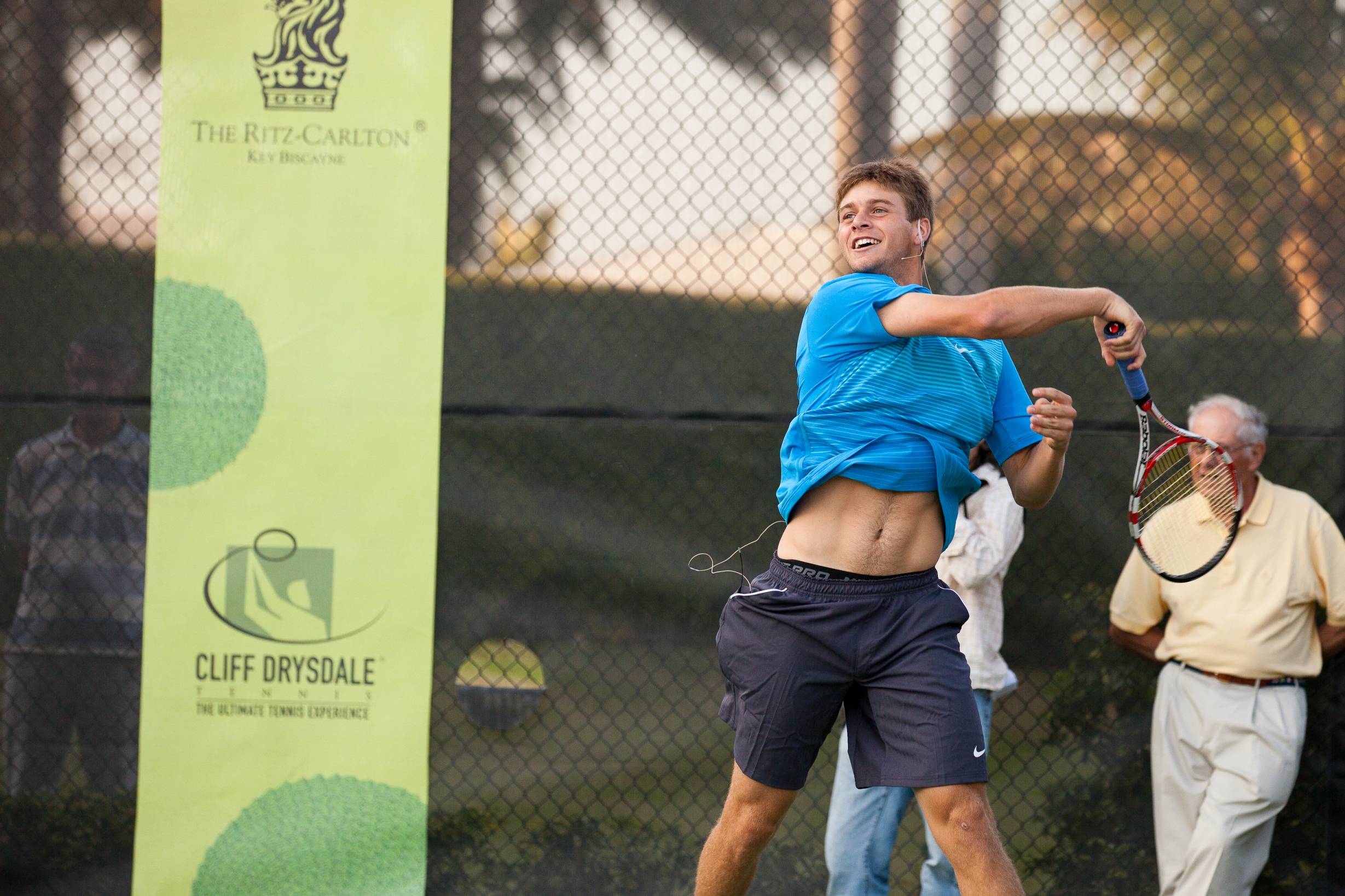 Ryan Harrison Action Shot 3 with RC Sign
andy-roddick
Kim-Clijsters,-Darren-Cahill,-Caroline-Wozniacki,-Ryan-Harrison,-Andy-Roddick
sarah-mirimilli2
andy-roddick-serve
Michelle Payer, Emilio Teran from GMTEF
Like Haute Living South Florida? Join our Facebook page or follow us on Twitter @HauteLivingFL. Want Haute Living South Florida delivered to your inbox once a week? Sign up for our newsletter.