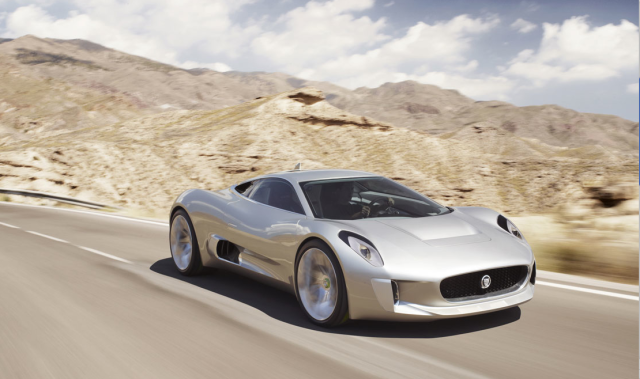 The Paris Motor Show is full of surprises and this one has to be one of my favorites: it is called the Jaguar C-X75 and it is a new concept from the team at Jaguar.
Looking at this Jag you may be reminded of the last supercar that they made known as the Jaguar XJ220. This new one is more modern, and is now purring with hybrid electric power underneath the bonnet.
To be exact the X-X75 is powered by a four 195 horsepower electric motors. That is good enough to bring this Jag to sixty in just 3.4 seconds. There are also two small turbine engines that are capable of running on gas, diesel, biofuel and LPG.
All of this engine tech means this new concept from Jaguar can get up to 560 miles on one tank.
The Jaguar C-X75 is being noted as "a commemoration of 75 years of Jaguar heritage."
We think they are going in the right direction and if produced this car would be an instant hit in the motoring world. The XJ220 was in icon to the motoring world and the C-X75 would be one as well.
Joseph De Lucca is a Haute Living contributing editor and also publishes the luxury automotive lifestyle Web site LuxVelocity.com.
Photo Credits: Jaguar
Subscribe to discover the best kept secrets in your city