What do wearing both white and a swimsuit have in common? Any guesses? Well, I will clue you in. They both tend to show just about everything and not everyone feels like Adriana Lima in the combination. OK, I know that stand-up is probably not in my near future, but I do know that on Monday May 31, 2010 we are free to wear white, catch lightening bugs, slip into our new swimsuit, fire up the grill, and take a drive with the convertible top down because summer is here. So grab your summer purse, or if you fancy a murse, and stuff it with these five healthy summer essentials.
Whether you sport a fedora golfing like Justin Timberlake or wear a huge floppy hat while sunning on a movie set like Kim Cattrall, the goal is always to protect the money maker, a.k.a your face. Be brave and make a statement. The bigger the better when it comes to the size of your brim.
In keeping with my bigger is always better trend you will need a pair of sunglasses. Think Jackie O and you will find yourself to be in good company. Note: These are not to be confused with the glasses all the cool kids seem to be wearing on a night out. If you are still confused leave Cory Hart and his catchy tunes at home. I am talking about fabulous shades that make any outfit that much more of a head turner. Try and find something that wraps around the majority of the face protecting your peripheral view as well. The shades should block both UVA and UVB rays.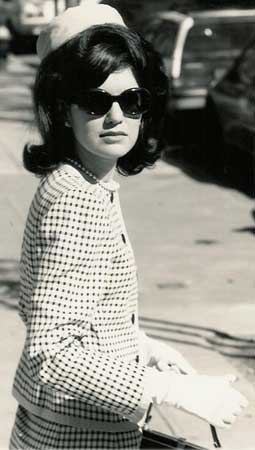 Even though it seems that the majority of your face and head are covered, the sun is still a sneaky little bugger and you will undoubtedly need some SPF. Sunscreen is an important daily beauty regimen whether there is rain or shine. Now that we will be outside and exposed to excessive sun it is absolutely necessary. Try something that works for you with an SPF of 15 and above while always monitoring yourself. I would like to make mention that when choosing a sunscreen take extreme caution in the amount of chemicals you have in your lotion of choice. The second you put it on your skin those chemicals have direct access to the bloodstream and there have been cause for concern in cancer connections.
With all this sun you may find yourself a little parched. Always make sure to drink plenty of H2O. If you want to jog your memory on all the glorious effects water has on the human body, read one of my earlier blogs regarding the topic. Another trick of the trade is to increase your level of intake on Antioxidants. Taking a daily supplement or drinking green tea is a way to keep your skin from getting that pinky glow, otherwise known as burnt.  By now you may want a quick little healthy snack. My go to favorite is Kind Fruit & Nut Bars. They are all natural, dairy free, gluten free and the almond and apricots curb any little bout of hunger pangs.
I hope this helps when you are jet setting across the ocean or find yourself snoozing under a palm tree. Wishing you all a safe and Happy Memorial Day remember to never drink and drive. Until next time my friends, visit www.raylenebartolacci.com. To health and wellness, Salute.
Subscribe to discover the best kept secrets in your city