I scream, you scream, we all scream for Van Leeuwan Artisan Ice Cream! Famous for their roster of creative flavors served via a fleet of custard yellow trucks roaming New York, Van Leeuwan Artisan Ice Cream will celebrate the grand opening of their permanent home from 2 to 6 p.m. Saturday.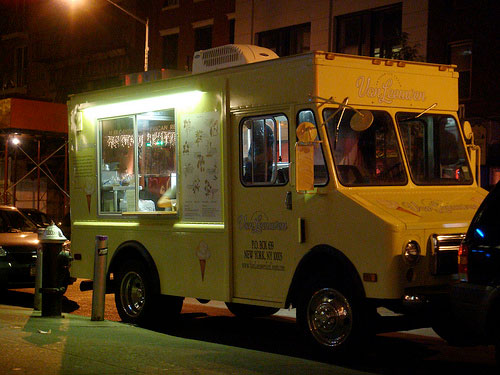 Situated at 632 Manhattan Ave., the new store is right next door to the famous Manhattan Inn and will feature favorites like gianduja, red currant and Earl Grey ice cream made from hormone-free milk. They will also serve new items like sundaes, banana splits and a full line of muffins, cookies, cakes and other delectables by Van Leeuwen pal Chelsea Wilkes sure to satisfy your sweet tooth.
For more info visit vanleeuwenicecream.com, or call (718) 701-1630.