The Law Office of Dianne Grant is completely committed to representing homeowners and businesses in all types of insurance property damage claims.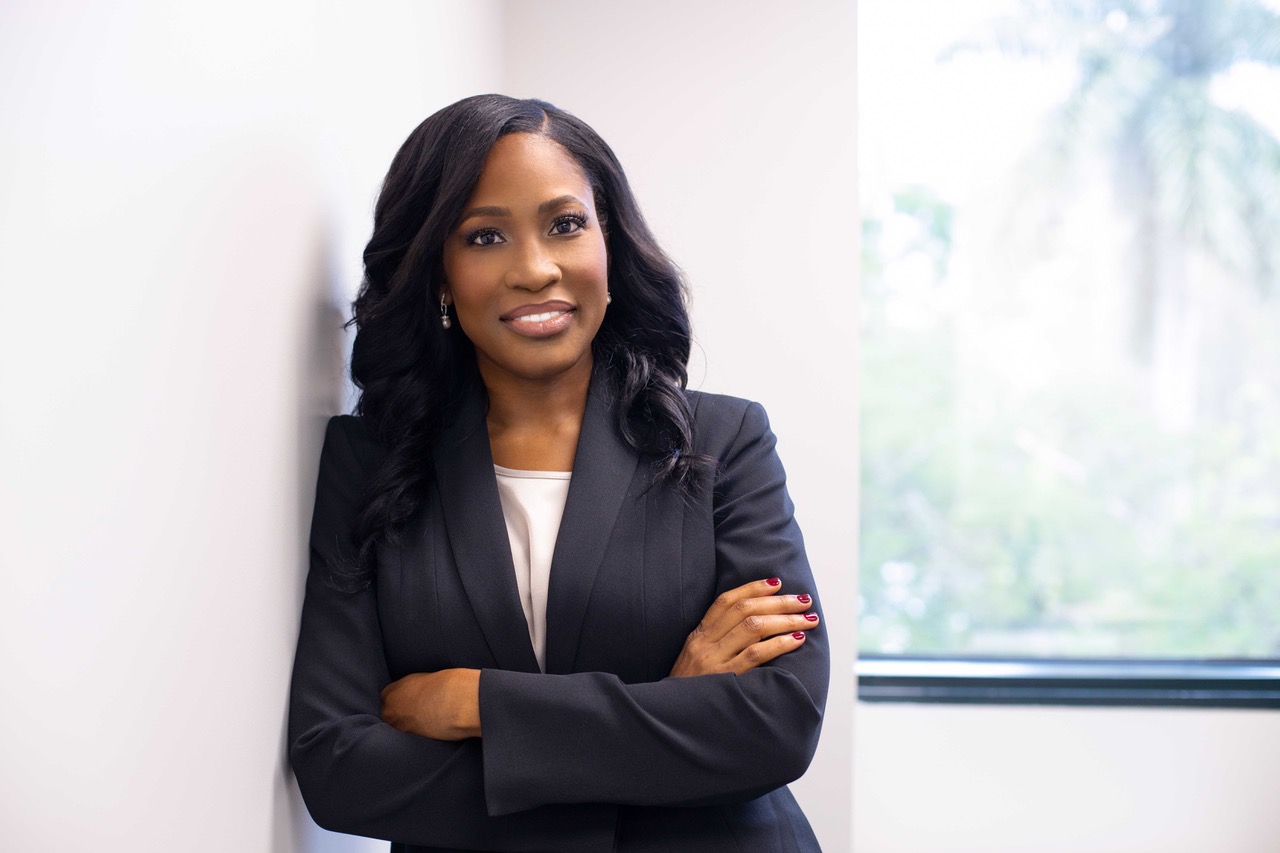 Photo Credit: Law Office of Dianne Grant
Haute Lawyer was recently able to speak to Ms. Grant about the beginnings of her career and what drives her to excel each day.
Haute Lawyer: What drew you to your particular specialty in law?
Dianne Grant: The widespread devastation in the wake of Hurricane Wilma in October 2005 left a consequential impression on me. While my community endured tremendous damage and loss, it was the property damage suffered by my own mother which truly opened my eyes and changed my perception of the law.
As a result of damages to her roof and interior ceilings and walls, my mother proactively mitigated the damages by having her contractor install a tarp on the roof while she reported the damages to her insurance company. The insurance company was slow to act.
Eventually, the insurance company's Field Adjuster inspected my mother's property. The check the insurance company sent my mother was not only insulting considering the damages suffered, but it was extremely disappointing to me after I witnessed her do all she could within her power and still be let down so gravely by her insurance company. I took it upon myself to have my mother's contractor prepare an estimate for the damages and I documented the claim. The documents were promptly submitted to the insurance company.
After a bit of personal research, I learned about the field of Public Adjusting. The more I learned, the more interested I became. After completing the required courses and obtaining my certification as an Insurance Public Adjuster, I was able to advocate for my mom and I assisted her in obtaining a reasonable settlement from her insurance company in order to repair all damages caused by Hurricane Wilma.
While I was able to help my mom and represent other residents in her neighborhood in my capacity as a Public Adjuster, I learned there were limits to which I could advocate on their behalf as policyholders. I could not interpret and explain policy language as a Public Adjuster.
With that, I went to law school to become an attorney. After receiving my admission to the Florida Bar, I went on to work for insurance companies so that I could learn and understand these insurance policies from the authors' perspective. Today, I reap the benefits of this entire process as I represent home owners and businesses against insurance companies.
HL: What is the most common misconception about property insurance law?
DG: The amount of folks who pay for insurance coverage but never use it because they believe their policies only cover catastrophes, such as fires and hurricanes, never ceases to amaze me.
The truth is, most insurance policies cover smaller problems which can still be costly to repair. Always remember to check your insurance policy coverage before paying out of pocket for any repair regardless of the scope or extent of the damages. It is likely your policy covers anything from damages caused by disposal or plumbing leaks, to damage from overflowed bathtubs and toilets, shower pan leaks, a/c leaks, dishwasher and washing machine overflows, water heater leaks and so much more.
HL: What is the most gratifying part of your career?
DG:My career allows me the privilege to deal with people. When something goes wrong, when disaster strikes, when their most prized possessions – their homes – have sustained damages, it is my job to help.
After being by my clients' side from the initial claim reporting stage, through to the resolution, it is heartwarming to see the pictures of their repairs. It is extremely gratifying to see the replaced roofs, new flooring, new kitchen cabinets, new bathrooms, and returned smiles. To know that I was able to help my clients find a way through the disaster means everything to me.