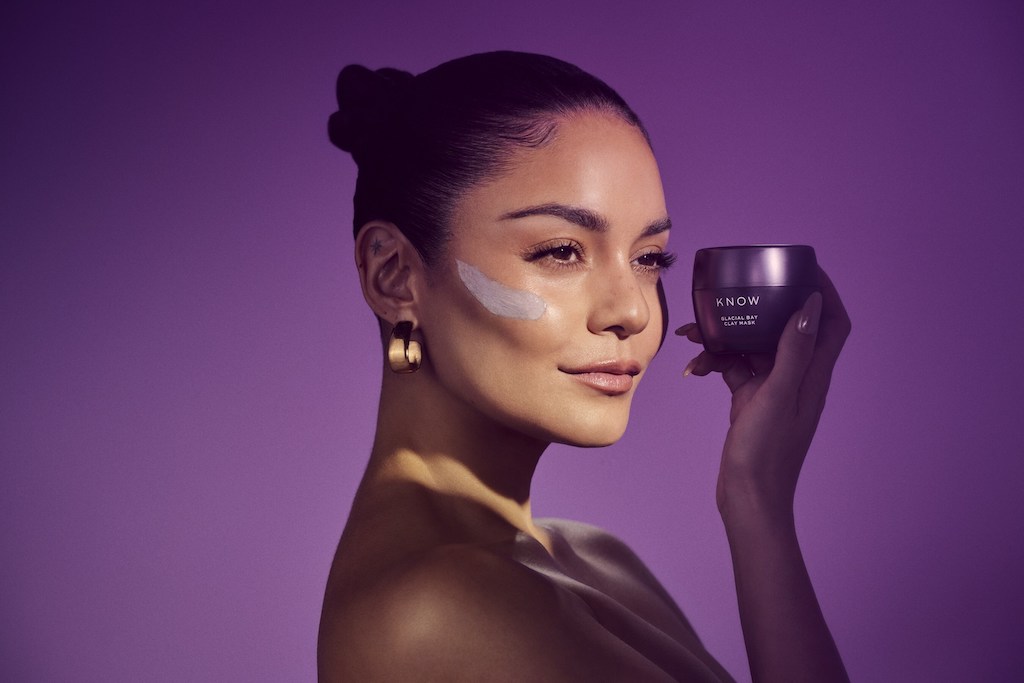 Photo Credit: Courtesy of KNOW Beauty
Are you tired of struggling with oily, acne-prone skin? Look no further than KNOW Beauty, the brainchild of the multi-talented actress Vanessa Hudgens, who has just relaunched her brand with a powerful new product: the Glacial Bay Clay Mask.
Made from a unique blend of natural ingredients sourced from the remote regions of Alaska, this mask is designed to remove impurities and excess oil from the skin, leaving it feeling fresh, clean, and revitalized. One of the key ingredients in the mask is Canadian Colloidal Clay, which is known for its detoxifying properties. This super clay is harvested from an active glacier and infuses the skin with essential minerals and hydration, leaving it feeling soft, supple, and rejuvenated.
But that's not all – the mask also contains a powerful duo of Kaolin and Bentonite Clay, perfect for anyone who struggles with oily or acne-prone skin. These ingredients work together to purify and tighten pores, clear congestion, and prevent breakouts. Another key ingredient in the Glacial Bay Clay Mask is Lactic Acid, a powerful alpha hydroxy acid that speeds up cell turnover, shedding dead skin cells and revealing a brighter, more even complexion. It's the secret to Vanessa's luminous skin.
Last but not least, the mask is packed with Giant Sea Kelp, a super seaweed filled with antioxidants and anti-inflammatory compounds that reduce redness and protect the skin barrier. It's perfect for anyone who wants to give their skin a little extra TLC.
Photo Credit: Courtesy of KNOW BeautyNot only is the Glacial Bay Clay Mask 100 percent cruelty-free and vegan, with certification from PETA's Cruelty-Free and Vegan Program, but it's also made in the U.S. to limit its carbon footprint. It's created without phthalates, sulfates, parabens, and other irritants, making it a safe and natural choice for anyone looking to achieve a flawless complexion.
Vanessa Hudgens herself swears by the Glacial Bay Clay Mask, which she has been using as part of her regular skincare routine. She even took to Instagram to share her love for the product, encouraging her fans to give it a try. With this relaunch, KNOW Beauty is committed to offering simple, effective, and elegant solutions to real skin problems.
So what are you waiting for? Say goodbye to oily, acne-prone skin and hello to a fresh, revitalized complexion with the Glacial Bay Clay Mask from KNOW Beauty. Your skin will thank you!
The Glacial Bay Clay Mask is now available to shop in the KNOW Beauty online store, with fast, free delivery offered exclusively to Prime members with Buy with Prime, and in the Amazon U.S. store at amazon.com/knowbeauty.