TriLift by Lumenis is a non-invasive facial rejuvenation treatment that combines three different technologies: ultrasound, radiofrequency, and microcurrent. The treatment is designed for patients who are looking to lift and tighten their sagging skin, reduce the appearance of wrinkles and fine lines, and improve the overall texture and tone of their skin.
Haute Beauty expert Dr. Amy B. Lewis is an expert's expert who is well-versed in triLift. So much in fact, that she recently went on a live webinar with other experts in the field to discuss how facial stimulation has and continues to transform Lewis Dermatology. While Dr. Lewis's practice continues to see a shift in her office, patients are also reaping the benefits of the TriLift treatment.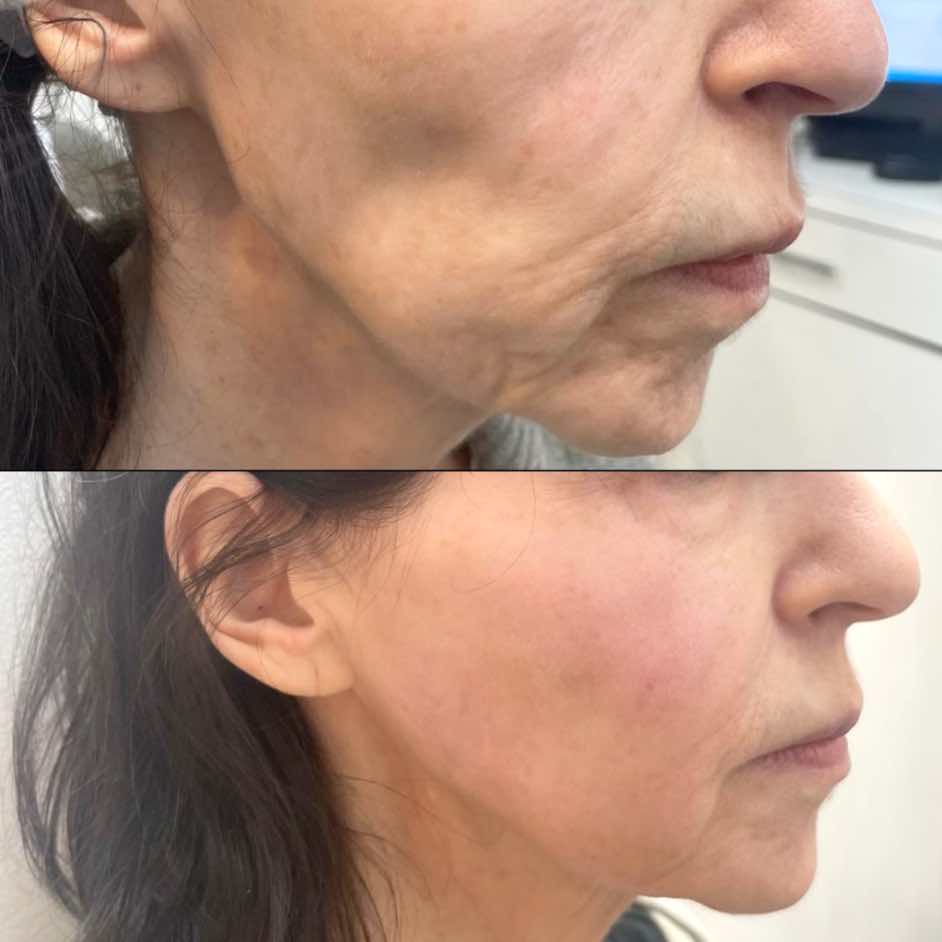 Photo Credit: Courtesy of Dr. Amy B. Lewis
The Five Benefits
TriLift is non-invasive – meaning there is no downtime required. Patients can resume their normal activities immediately following the treatment.
TriLift is customizable – the treatment can be adjusted to target specific areas of the face and neck, depending on a patient's concerns and desired outcomes. Whether the area is small or large, TriLift can treat it.
TriLIft offers long-lasting results – these results can last for several months to a year, depending on a patient's skin condition and other factors.
TriLift targets the three aging elements – structure, contour, and texture. Using Dynamic Muscle Stimulation (DMS) allows for the device to reach the three tissue layers (the muscles, the dermal layer, and the epidermal layer.
TriLift is a great alternative to a facelift – do note that it does not replicate the exact results of a surgical facelift, but it does give patients the youthful and rejuvenated appearance they are looking to achieve.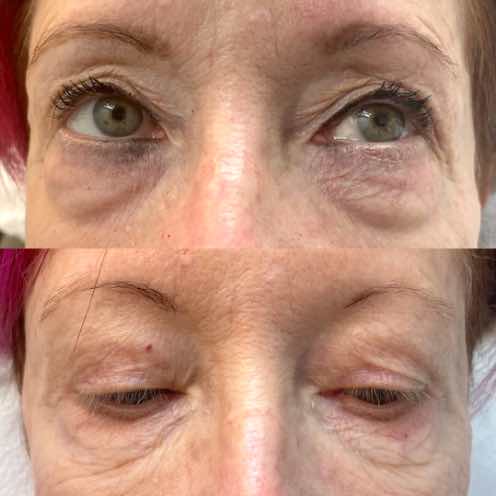 Photo Credit: Courtesy of Dr. Amy B. Lewis
According to studies, triLift can increase skin smoothness by 80%, reduce the appearance of wrinkles by 30%, and triple the natural production of Hyaluronic Acid compared to baseline after just one treatment. If you are interested in finding out if triLift by Lumenis is a great treatment option for you and your skin's concerns, book a consultation today with Dr. Lewis at Lewis Dermatology.
For more information, visit Dr. Amy B. Lewis's social media: