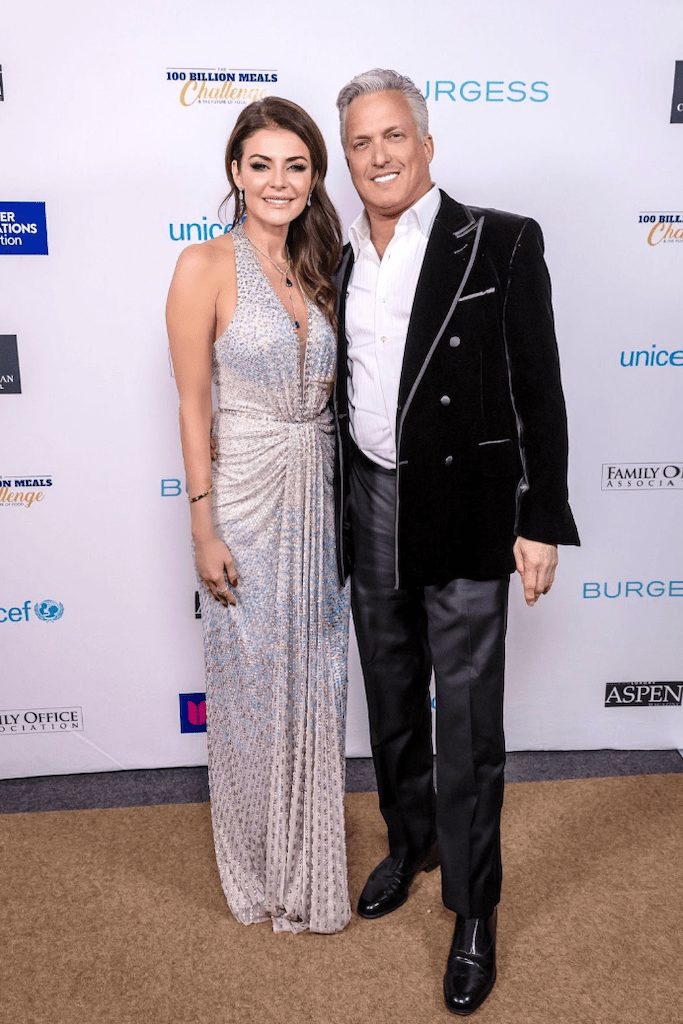 Philanthropists and new Aspen residents, Gary and Amy Green, recently hosted the first Fire & Ice Gala to support the 100 Billion Meals Challenge, which aims to fight the world hunger crisis. The challenge was launched at the 2022 Forbes Giving Pledge Dinner and Philanthropy Summit in collaboration with Tony Robbins, to fund and help organizations across the globe by partnering with those most proven to be effective in combating global hunger.
Amy, who was a FOX Sports journalist looked gorgeous dressed in a Jenny Packham diamond-studded dress designed for the event, and Gary, a real-estate mogul and sports team owner from New York with an extensive philanthropic background, have a passion for helping others. As parents of two young children, they are committed to building a better world for future generations.
Amy is also an ambassador for the ACCF and works with Tusk, Prince William's charity for anti-poaching, and works to amplify the impact of progressive conservation initiatives across Africa.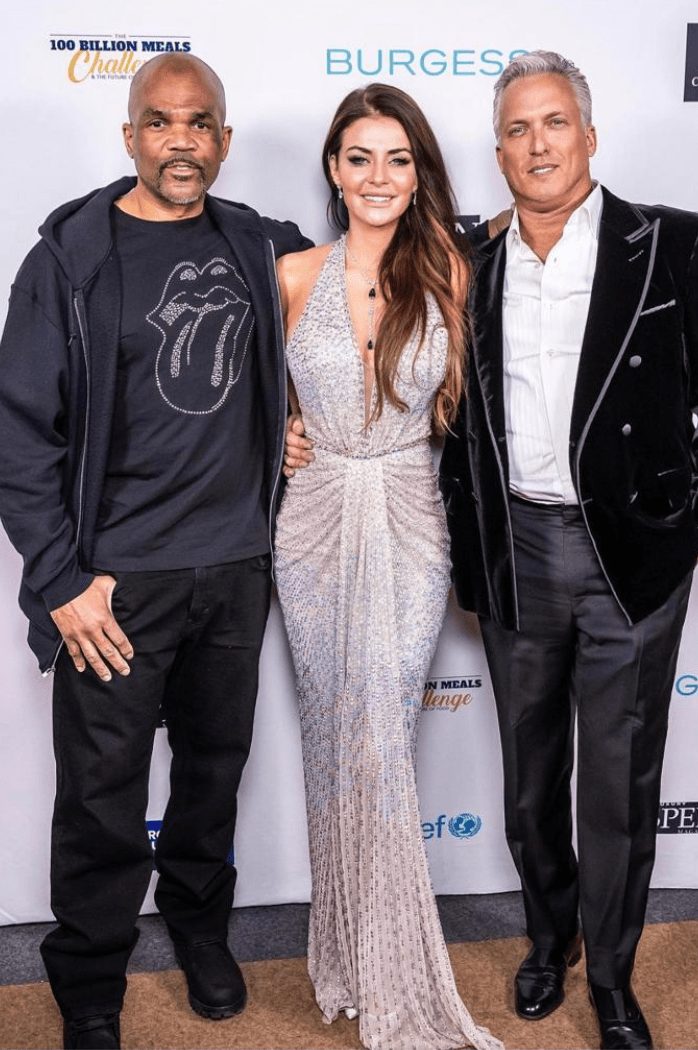 The Fire & Ice Gala, hosted by Amy and Gary Green, raised just under a million dollars with the help of UNICEF matching every dollar and The Stronger Foundation. The event welcomed celebrities, philanthropists, and entrepreneurs to combat the world hunger crisis. The private dinner at the snow lodge hosted by Amy Green and Jayma Cardosa took place on Thursday, March 16th, and Friday, March 17th was the Gala at the AspenX mountain club, including a weekend of curated food, cocktails, auctions, and surprise performances.
The weekend kicked off with an après-ski cocktail party at Lugano Diamonds, where guests, including Maria Buccellati, Dori Cooperman, Evander Holyfield, Leathem Stearn, and more, sipped on champagne and enjoyed caviar. Guests enjoyed a private dinner at the exclusive Snow Lodge at St. Regis Aspen, where hosts Amy and Gary Green toasted attendees.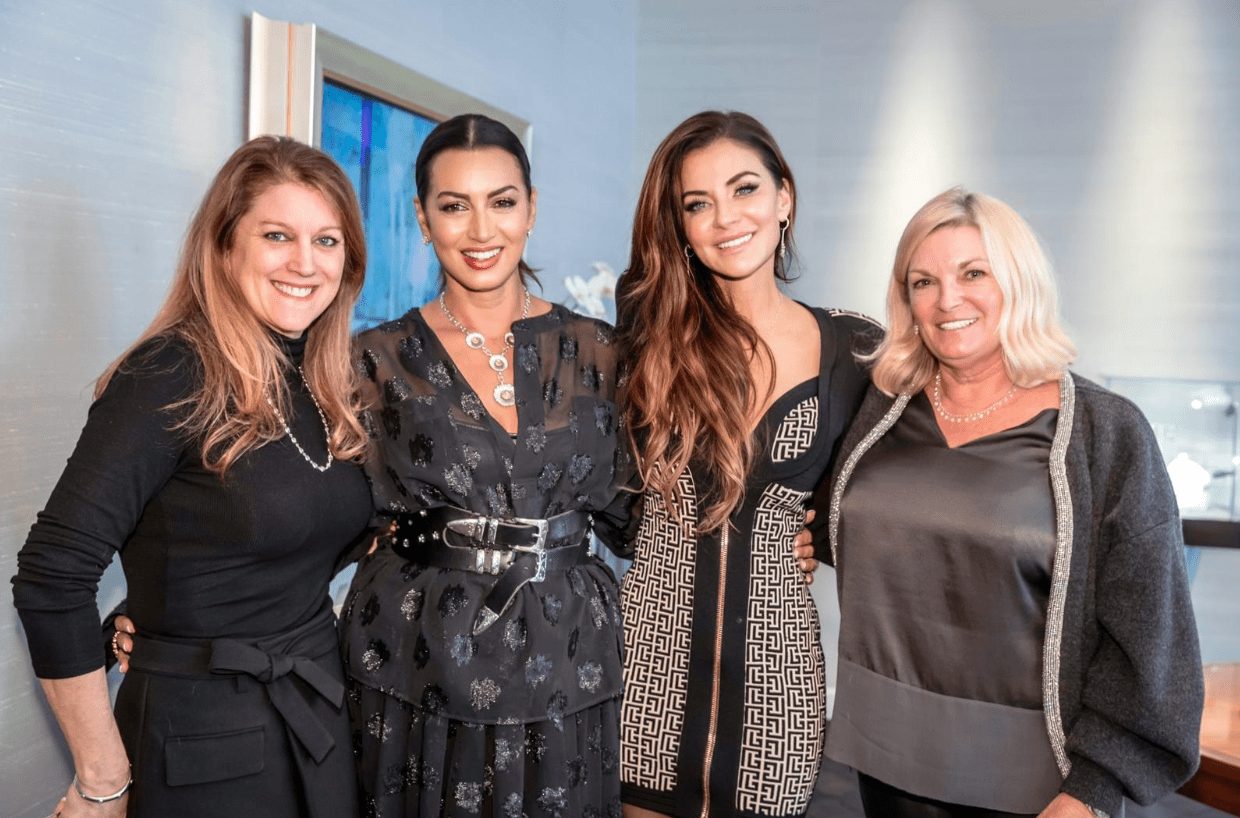 The main event, the Fire & Ice Gala, was held on top of Aspen Mountain's members' club, ASPENX, where guests were greeted by fire dancers and a candle installation by Luminara Candles. Hosts Amy and Gary Green were joined on the red carpet by close friends Holly Hunt, Hassan Kaoss, Whitney McLaughlin, Genna Moe, Josie Conseco, and DJ duo Bedouin. The evening also included heartfelt speeches by executives from The Stronger Foundation and UNICEF.
Comedian Josh Nasar led the live auction in which the crowd of philanthropists raised their paddles for the 100 Billion Meals Challenge, with UNICEF matching dollar for dollar. Partygoers were treated to an incredible performance by the iconic hip-hop legend, Darryl McDaniels, and DJ Charlie Chan from Run-DMC. They hit the dance floor to rock out to some of their greatest hits like "It's Tricky" and "Walk This Way". Gary and Amy Green expressed their gratitude for the opportunity to be chair members of the 100 Billion Meals Challenge. "Our passion is to bring good people from all over together to have a greater understanding of the importance of ending mass hunger and food insecurity. All living beings are in our heart, and our heart is in all living beings. When we realize our interconnectedness, we can open our boundless hearts," said Amy Green, chair member and ambassador of 100 Billion Meals.
The Fire & Ice Gala was a great success, and with the help of UNICEF and The Stronger Foundation, the 100 Billion Meals Challenge can continue to mobilize individuals.
Written in partnership with The Luxury Lifestyle Magazine 
Subscribe to discover the best kept secrets in your city