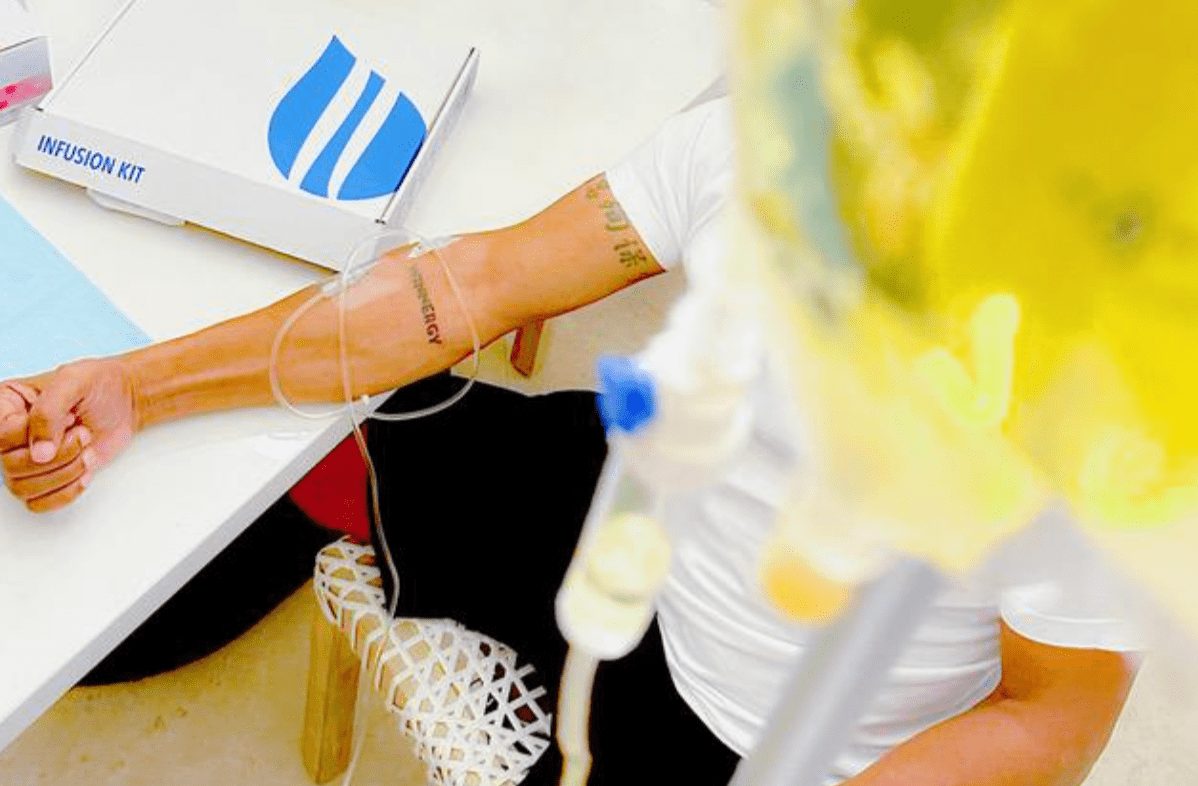 For many residents of Miami, living a healthy lifestyle offers the freedom to enjoy life to the fullest. This means taking care of their bodies today so they can experience a better quality of life in the years to come.
Liquivida, the medical/spa franchise that delivers the highest-quality IVs, hormone replacement therapies (HRT), and weight loss programs on the market, sets the standard for customized IV drip solutions that are safe, sterile, compliant, and preservative-free.
Liquivida Lounge in Brickell, owned by franchisee Eduardo Mesa, is quickly becoming the go-to spa for Miami residents and tourists who are looking for an alternative to traditional health and wellness services.
As the popularity of IV nutrient therapy continues to increase in the Miami area, Liquivida Lounge has made it even easier to get a variety of IV therapy solutions straight to your door with their mobile IV therapy services.
"One of the reasons people continue to choose Liquivida is because our brand is synonymous with high-quality and medically backed products. Whether a client visits one of our spas or uses our convenient mobile IV therapy stations, they can expect superior service every time." – Samael Tejada, Liquivida CEO
When you are hungover, have food poisoning, or are just not feeling your best, having the Liquivida team deliver the right solution to your location makes everything a lot easier. This IV therapy model works well for people who are on the go, traveling, or looking for a quick recharge.
Why Liquivida IV drips?
IV vitamin therapy is a convenient way for anyone who values their health to ensure they are getting the vitamins they need. Although eating the right foods is a great way to get proper nutrients, it's not always a guarantee that you'll get the essential nutrients in the proper quantities. Supplementing with Liquivida IV drips ensures you get what your body needs in the proper doses.
Liquivida's IV vitamin therapy treatments allow patients to receive vitamins, minerals, amino acids, and other essential micronutrients directly into the bloodstream using a small IV injection administered by a licensed medical professional. The therapy can also be used for chelation or detoxing as well as other treatments.
The mobile IV therapy sessions take less than an hour and leave you feeling refreshed and energized. Liquivida IV drips come in a variety of customized formulations, including:
Fountain of Youth IV Kit: replenishes and detoxifies the body for healthier-looking skin, hair, and nails.
Natural Defense IV Kit: protects the body and speeds up the recovery time from airborne illnesses like the common cold and the flu.
Chelation Therapy IV Kit: improves blood flow by removing heavy metal toxins from the bloodstream.
Rise and Shine IV Kit: reduces headaches and stops the feeling of fatigue and exhaustion during or after a hangover.
The Executive IV Kit: promotes mental clarity and focus throughout work hours and the rest of the day.
Glutathione IV Kit: empowers cells, slows aging, and produces a brighter, healthier skin glow.
Vitamin C IV Kit: boosts the immune system and promotes healthy skin.
Liquivida IV drips are designed to help with hangover recovery, dehydration, jetlag, and athletic recovery.
Liquivida mobile IV sessions are easy to book, making it convenient for anyone to receive spa-like treatments in the comfortable environment of their choosing. All Liquivida IV therapy treatments are administered by a licensed professional, so clients can have confidence that the treatment is being delivered correctly.
Some of the benefits of IV vitamin therapy include:
getting more energy
staying healthy
fighting sickness
slowing down aging
supporting long-term health
mental focus support
body detoxification
"At Liquivida our goal is to offer our clients the best supplemental nutrient support that keeps them feeling their best. We provide mobile services 24/7 to ensure that whenever they need Liquivida IV therapy, they have flexible options at their convenience." – Eduardo Mesa, Liquivida Lounge Franchise Owner in Brickell, Miami
Liquivida Lounge is located in Brickell, Miami, just blocks from the world-renowned Wynwood Art District and an island hop from South Beach's most iconic street, Ocean Drive. For more information on how to experience Liquivida products and services, visit their Liquivida site, www.liquivida.com/brickell-miami-iv-drip.
Liquivida is a growing, full-service health and wellness franchise with an innovative approach to health and wellness, founded by Sam Tejada. The company has locations across Florida such as Miami, Fort Lauderdale, and Palm Beach Gardens, among other US states. Among their many exceptional services, they've developed a market reputation for offering the highest-quality IV products, hormone replacement therapy, and weight loss programs on the market. All medical services are administered by licensed medical professionals. Liquivida has been featured in Entrepreneur, Forbes, and Yahoo!, among other publications. To learn more about Liquivida and the company's mission of bringing the future of health to everyone, visit their website at liquivida.com, email Eduardo@liquivida.com, or call 305-322-2264.
Written in partnership with Establish
Subscribe to discover the best kept secrets in your city