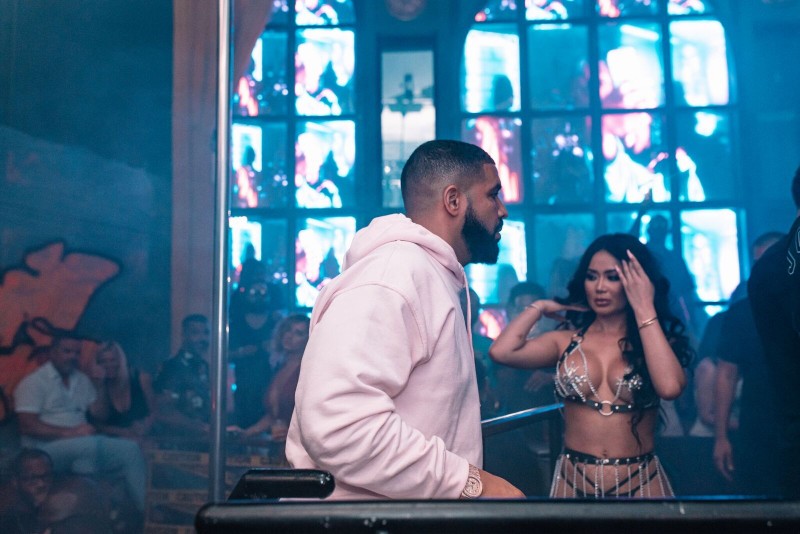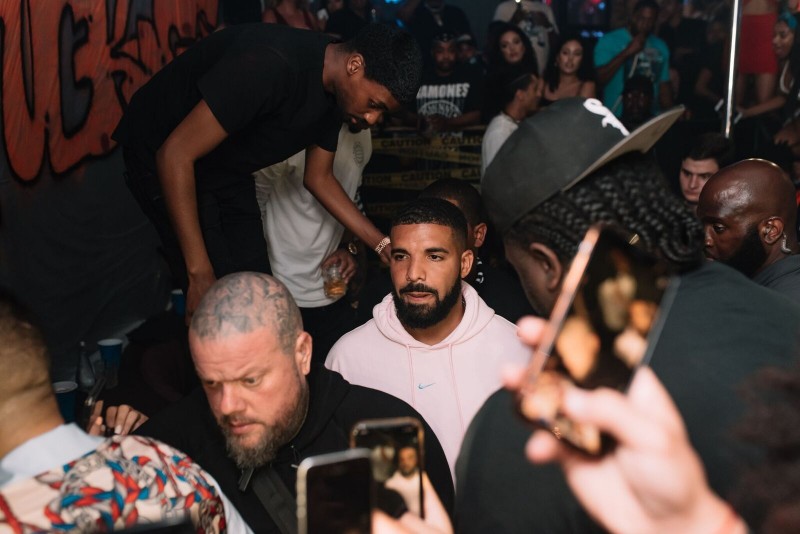 Photo Credit: Kenneth DapaahShowing no concern whatsoever that he may have offended many of his fans with the lyric in his new song "Need A Stack" about only wanting to "f**k the black b**ches with the nice hair," singer Chris Brown, whose baby mama is suing him for child support, showed up unexpectedly with Drake Tuesday to Mr. Jones. Brown, in town with Drizzy shooting the new music video for their single "No Guidance," arrived around 1 a.m. and sat at his own VIP table, separate from Drake, though both tables were filled with entourages that our snitch described as "mostly beautiful women" (presumably with 'the nice hair').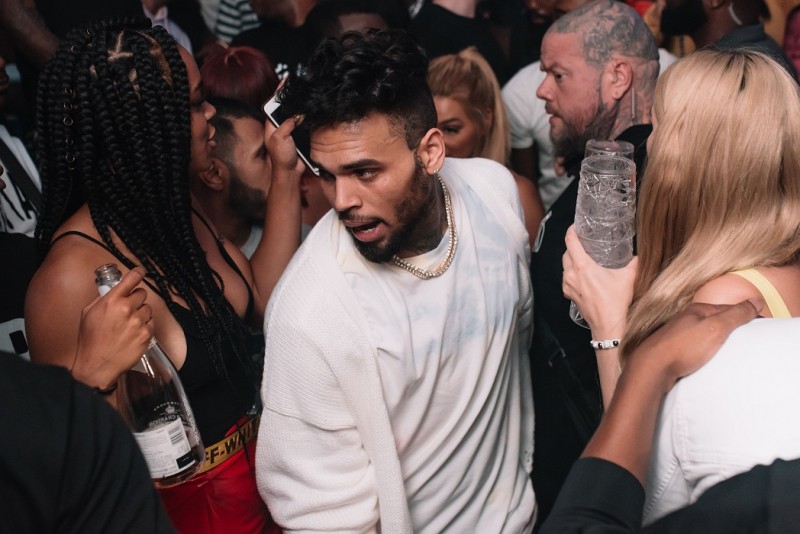 Photo Credit: Kenneth Dapaah
The two stars spent the night ordering Virginia Black Whiskey, Drake's own Mod Selection Champagne and Don Julio 1942 tequila arriving with much fanfare via Mr. Jones' signature bottle parades. Drake and Brown stayed until 3:30 a.m., moving the party to an "undisclosed location."  Expect Mr. Jones to be command central during Miami's impending Swim Week, with private parties such as one for the famed Brazilian brand Luli Fama.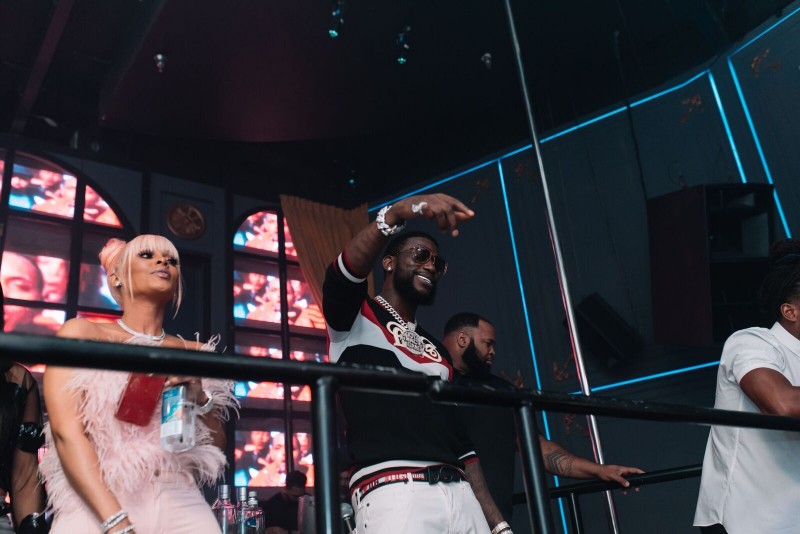 Photo Credit: Kenneth Dapaah
A few nights earlier there, on Saturday, following the release of his latest album "Delusions of Grandeur," rapper Gucci Mane performed live with his wife Keyshia Ka'oir doing double duty as his impromptu backup dancer, cheering him on louder than the crowd of fans. After his performance, Mane and his main squeeze did shots of tequila and danced together in between bursts of PDA until the wee hours.
Photo Credit: Solé Miami
Photo Credit: Solé MiamiRobin Thicke, who most recently found himself in a bit of an internet situation when his fiancée April Love Geary posted an Instagram pic of their 16-month-old daughter smacking down on Flamin' Hot Cheetos, and YouTube sensation/rising R&B star Iyla performed at an intimate VIP event Thursday at Solé Miami, A Noble House Resort .
Iyla kicked off the show with her hit  "Juice" (not to be confused with Lizzo's hit of the same name), and Thicke closed the night singing his own biggest hit, "Blurred Lines," the one he and Pharrell were forced to pay $5 million to the family of Marvin Gaye for copyright infringement of the late legend's classic, "Got to Give It Up." But there was nothing blurred about the after party in which Thicke and his opening act mingled with guests, fans and radio meet and greet winners before sitting down to dinner at the hotel's BALEENkitchen.