Best Buddies is teaming up with Hublot for the third annual Best Buddies Mother's Day Celebration co-hosted by Best Buddies Founder, Chairman and CEO Anthony K. Shriver and The Women's Alzheimer's Movement Founder, Maria Shriver. The highly-anticipated event will take place Saturday, May 11 in Malibu, California with proceeds to support the Best Buddies' Mission of Inclusion and fund research for the Women's Alzheimer's Movement.
The mother's day celebration will celebrate and honor mothers all around, paying homage to the gifts of love and friendship between a mother and her children. The chic and love-filled event will feature cocktails, live musical performances, family-friendly activities and a special awards ceremony honor Yanti Lugito — Best Buddies' Mother of The Year.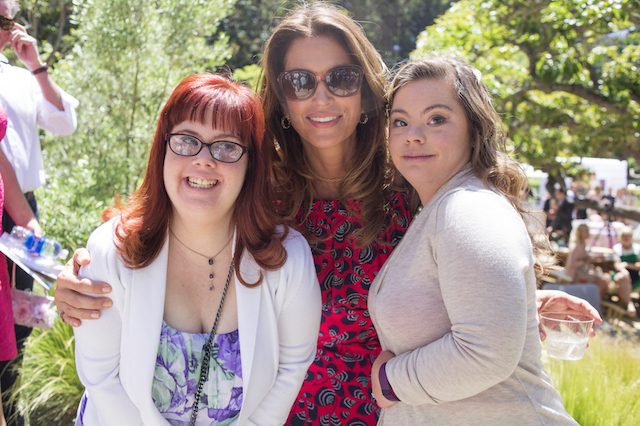 Photo Credit: (Photo by Stefanie Keenan/Getty Images for Best Buddies International)
Serving as a dedicated partner of the organization and title sponsor, Hublot will unveil a 2019 limited-edition Best Buddies Classic Fusion Titanium Pavé, the first women's timepiece in collaboration with the organization. The timepiece has been carefully crafted and specially curated to honor the remarkable women who strive for excellence and aim to leave a legacy throughout their community.
"Best Buddies is a wonderful charity that provides friendship and opportunities to so many people with special abilities." said CEO of Hublot, Ricardo Guadalupe. "Hublot has been committed to Best Buddies for years, and we are excited to continue our partnership both to raise money and awareness for them so that they can further their mission of inclusion."
Photo Credit: (Photo by Stefanie Keenan/Getty Images for Best Buddies International)
Hollywood's most beloved celebrities will join the Mother's Day Celebration festivities including Cindy Crawford and her daughter Kaia Gerber, Kris Jenner, Katherine Schwarzenegger, Denise Richards, Melissa Rivers, Pierce Brosnan, Jean-François Sberro, Vivica A. Fox, John Stamos, Jae Sue Park, and Nikki and Brie Bella, among others.