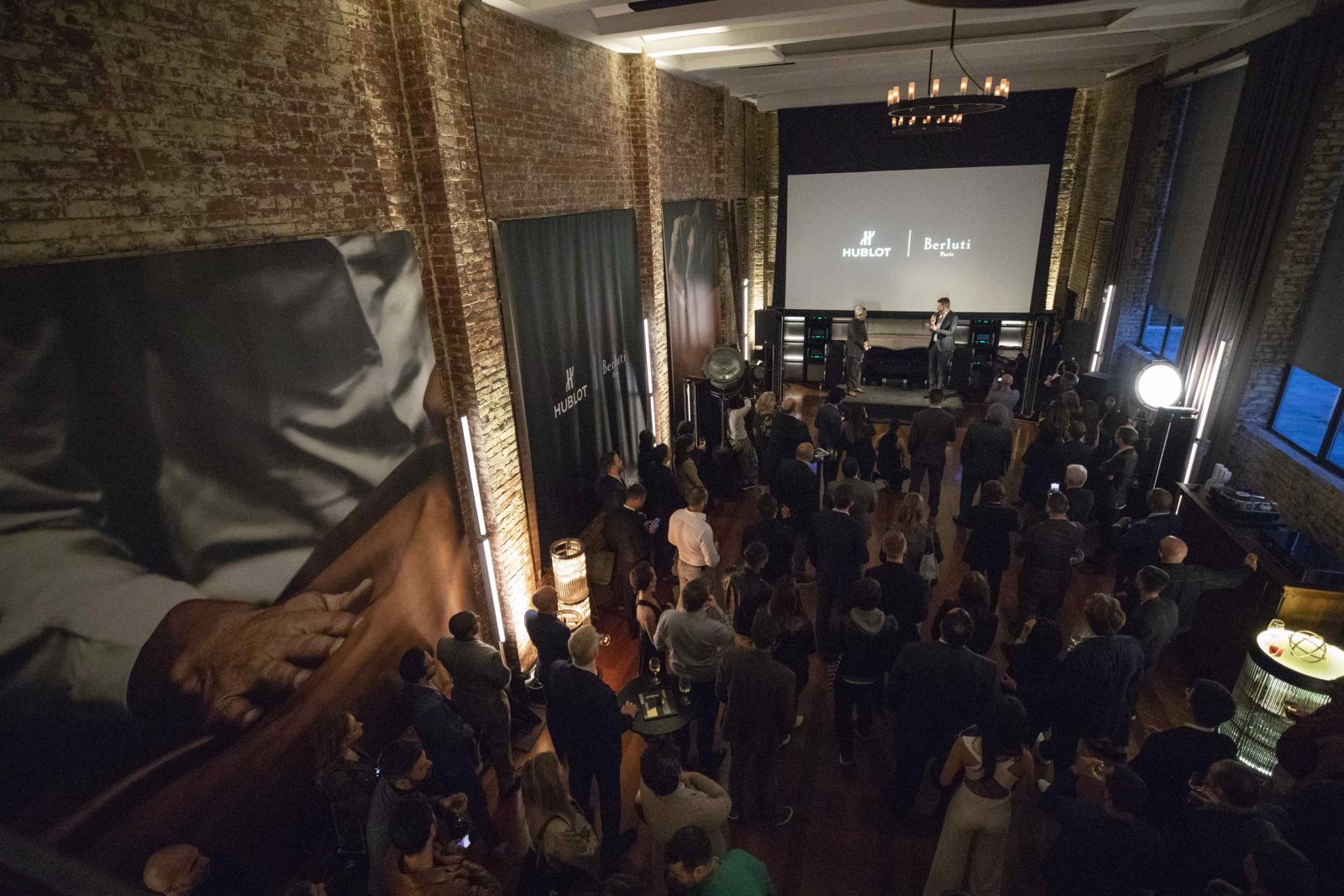 To launch its latest timepiece—the Classic Fusion Chronograph Berluti—Hublot hosted guests for an exquisite event in New York City's World of McIntosh. The watch marks a three year partnership between the luxury Swiss watch manufacturer and high-end men's shoe brand, elevating Hublot's "Art of Fusion" motto by boasting the "Scritto" text on the case and the patinated leather palette—both signatures of the Berluti brand.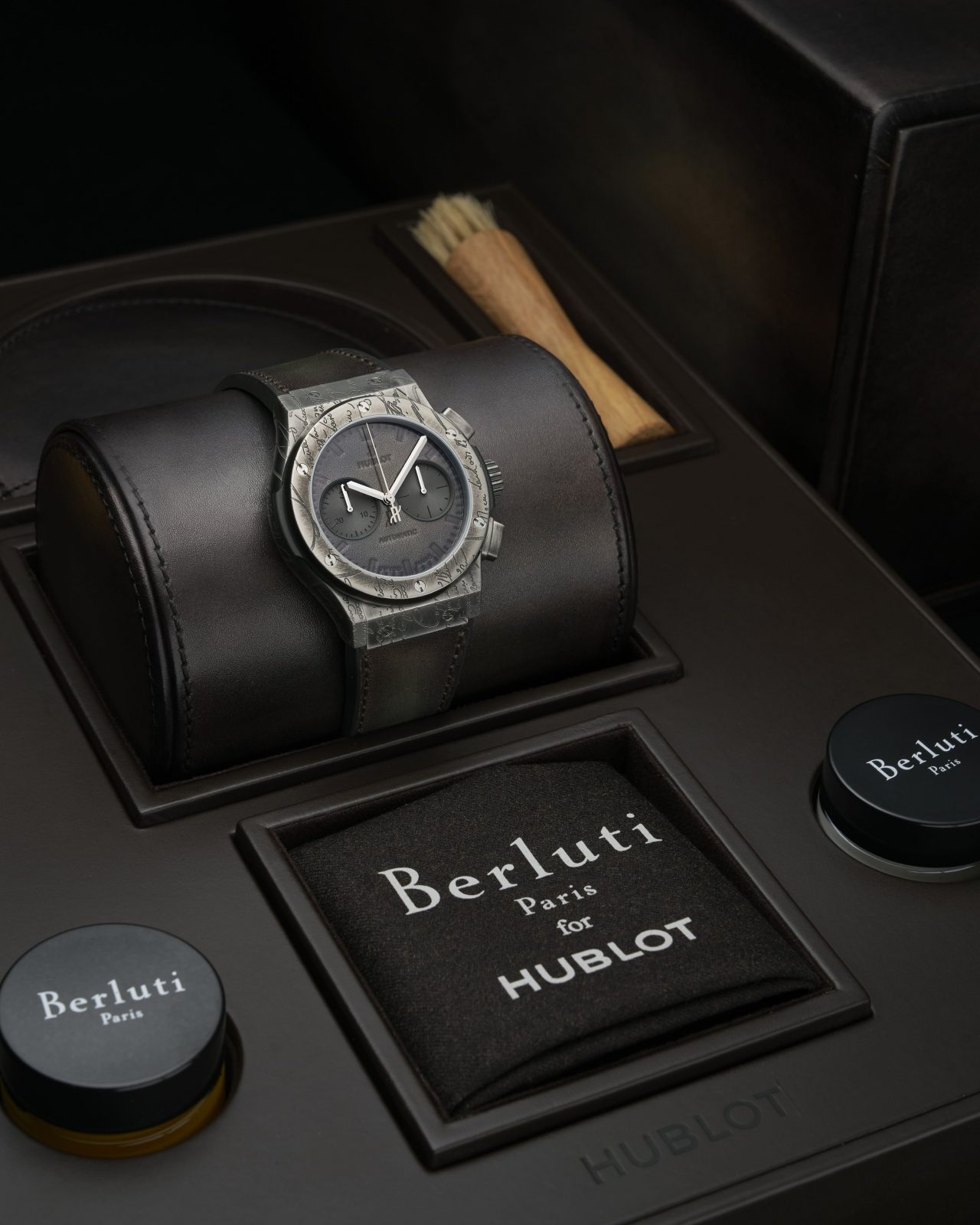 "In Olga Berluti's eyes, there is nothing more beautiful than a leather shoe darkened with age," began Ricardo Guadalupe, Global CEO of Hublot. "This alone has a soul, she says. This has led her to develop an incredible color palette—a spectrum from light to dark'which makes these shoes unique, just like their owner. Transferring this to the world of watchmaking was a challenged we relished. It was an exciting exercise to transpose the patina and the "Scritto"—two hallmark signs of Berluti's expertise—onto our cases."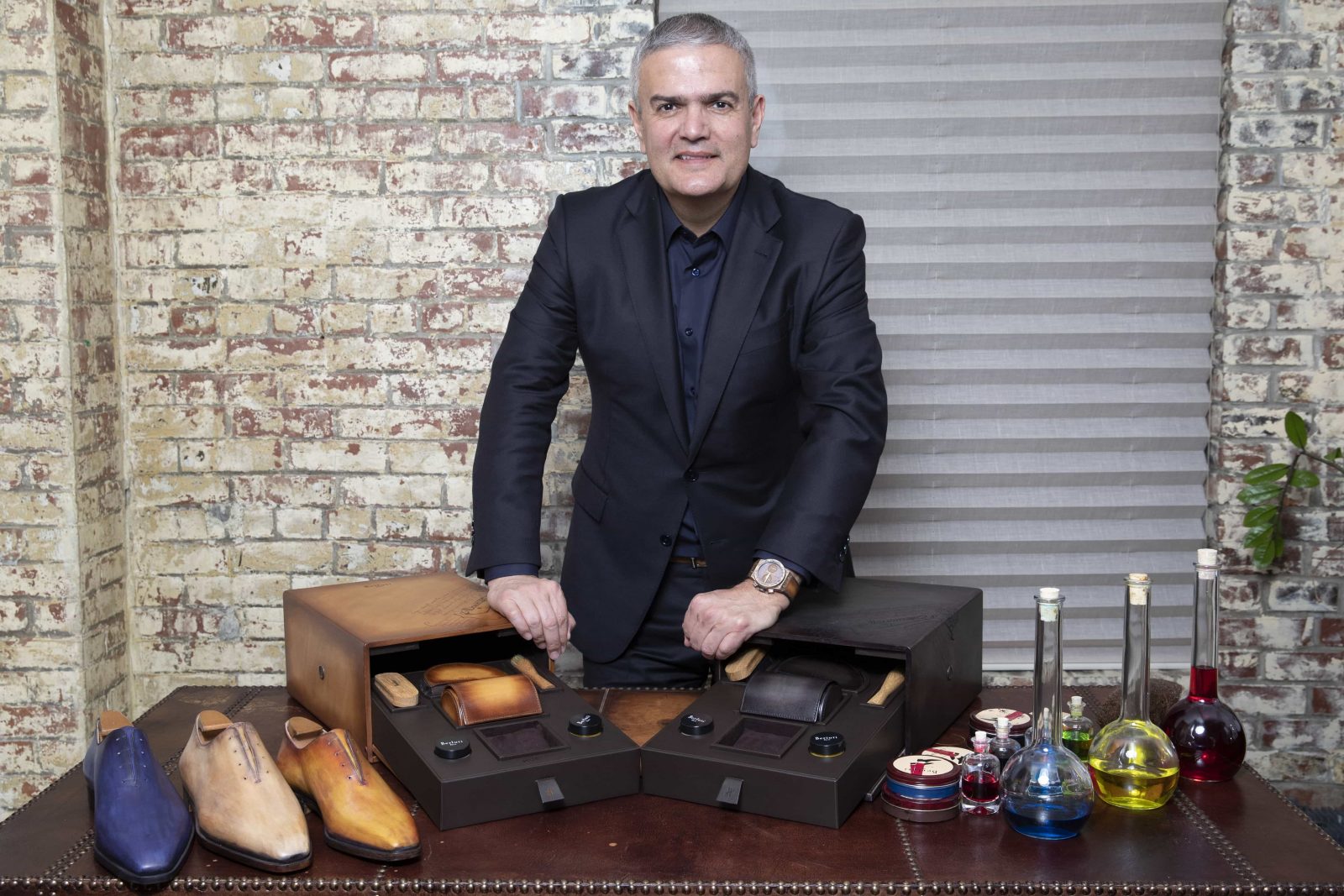 The signature process of applying essential oils and pigments to the Berluti shoes was developed by Olga Berluti, while the "Scritto"—another signature of the brand—is an eighteenth century French letter that Olga Berluti bought at an auction. The handwritten text on the collection represent what the brand calls an "expression of a labor of love crafted by hand," while the natural Venezia leather in a water resistant case is also a unique feature, as was translating these to the metal whilst maintaining the tradition and soul of the shoe brand. Both use the HUB1143 automatic chronograph movement and are presented in a bespoke box, which comes with a Berluti leather care set.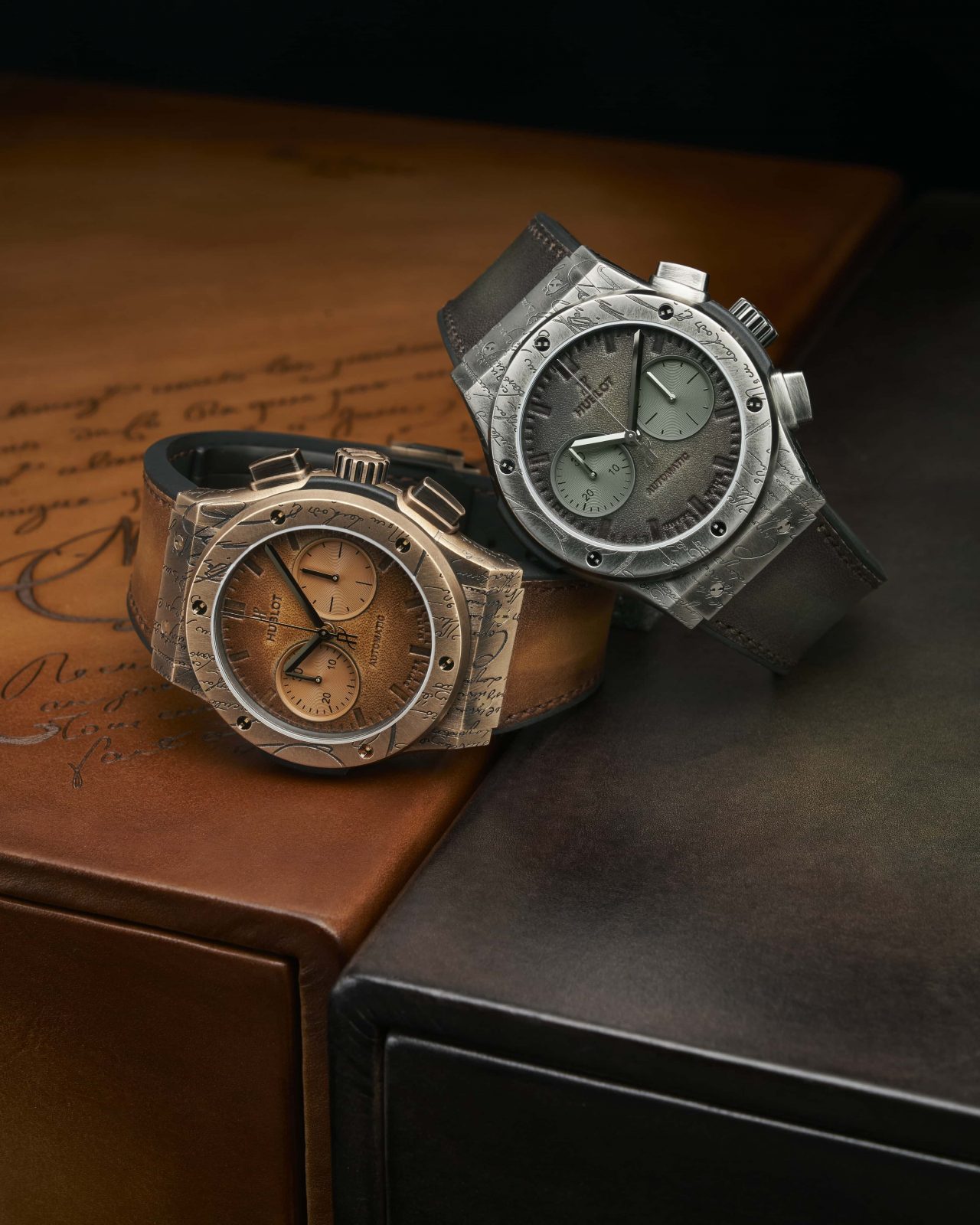 Limited to only 200 pieces in each version and available in titanium or bronze with either a Venezia Cold Brown or Cold Gold leather strap, the watch is exclusively available in select Japanese boutiques (Isetan, Hublot stores in Ginza, Osaka and Kyoto), as well as in the New York Hublot boutique from the 19th of June until the 20th of July of this year, and worldwide the next day. For more information, please visit the brand's website.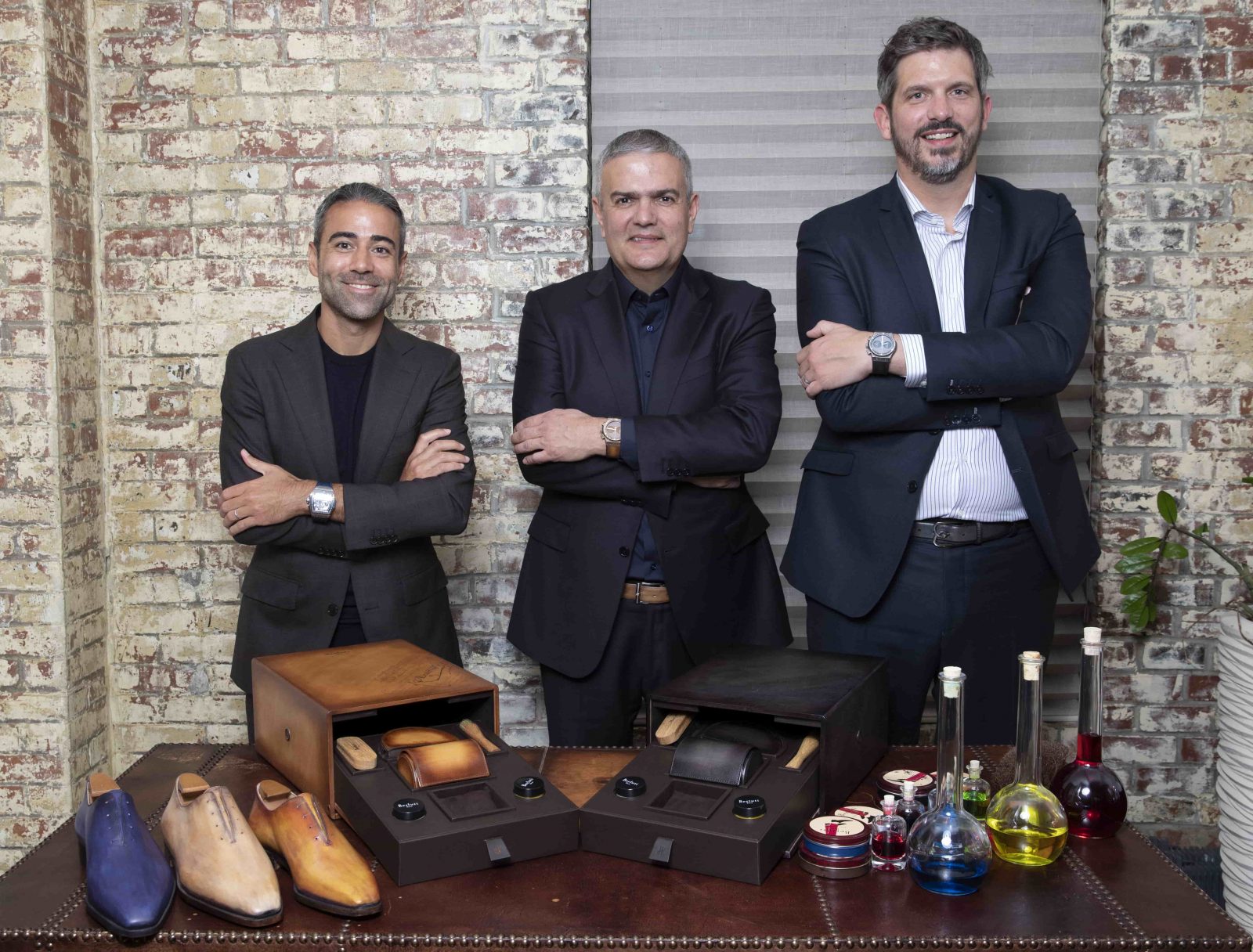 All images courtesy of Hublot.