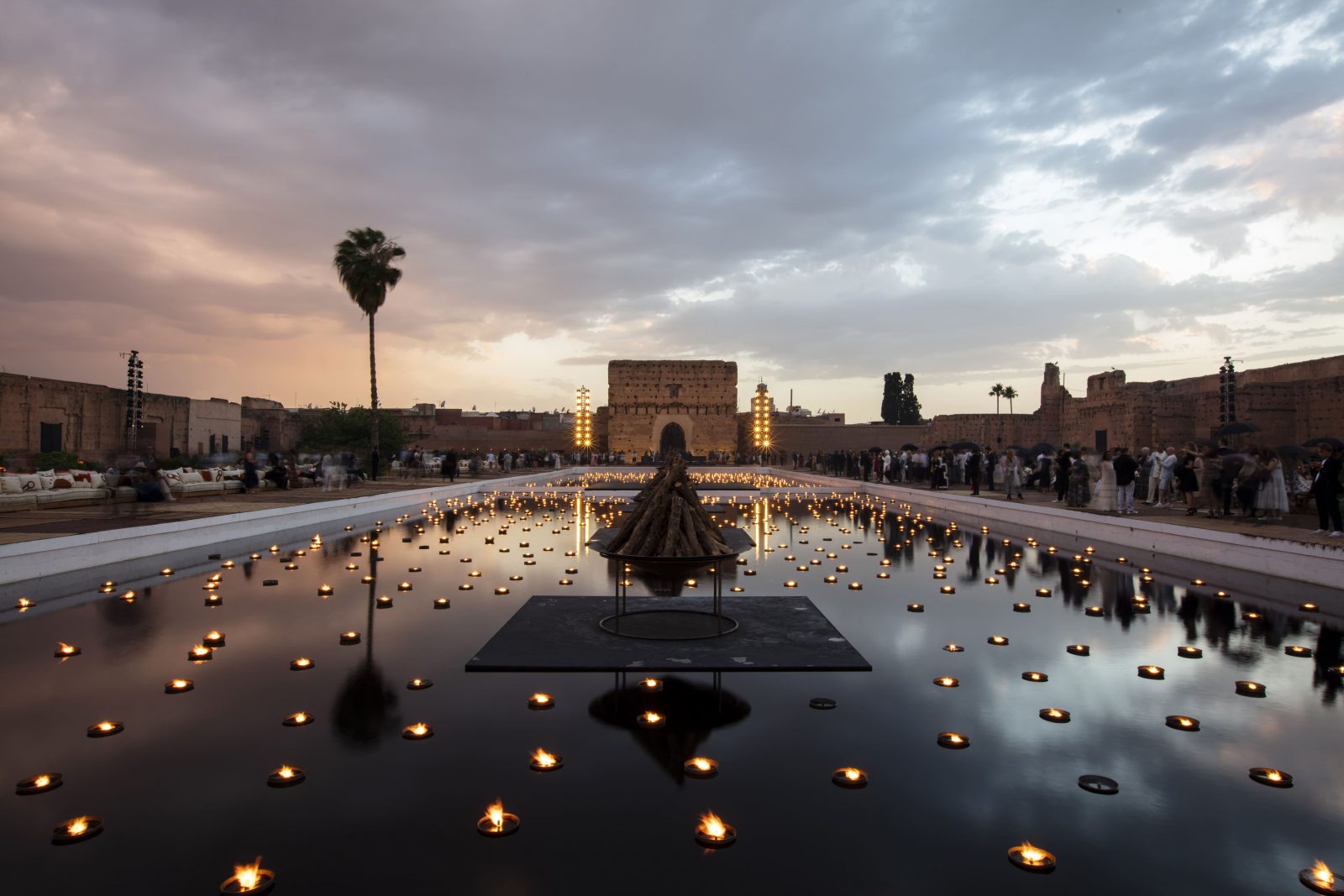 With stunning Marrakech as the backdrop, Maria Grazia Chiuri showcased her breathtaking 2020 Cruise collection for Dior. Using the landscape for inspiration, as well as the African culture itself, the location was an ode to Monsieur Christian Dior's first successor, Monsieur Yves Saint Laurent, who was fascinated with the country of Morocco.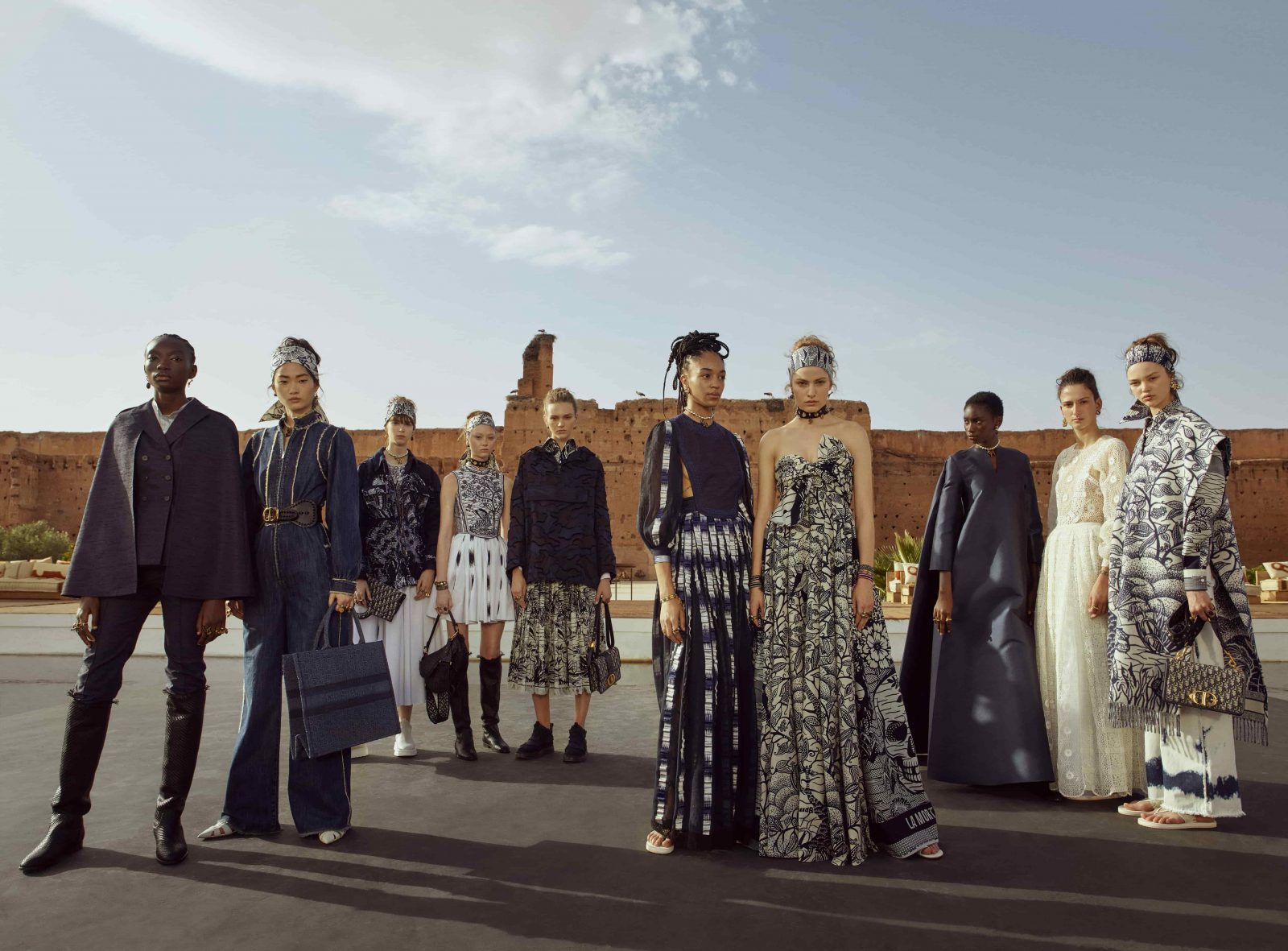 Photo Credit: Nadine Ijewere for Dior
VIP attendees of the show included Karlie Kloss, Lupita Nyong'o, Shailene Woodley, Camila Coelho, Jessica Alba and Negin Mirsalehi, among several others. Diana Ross was also in attendance, and surprised guests with a performance. All enjoyed the gorgeous show set in the remains of the El Badi Palace, which took place at sunset, with floating lit candles on an oversized body of water in the middle of the runway, as well as blazing torches.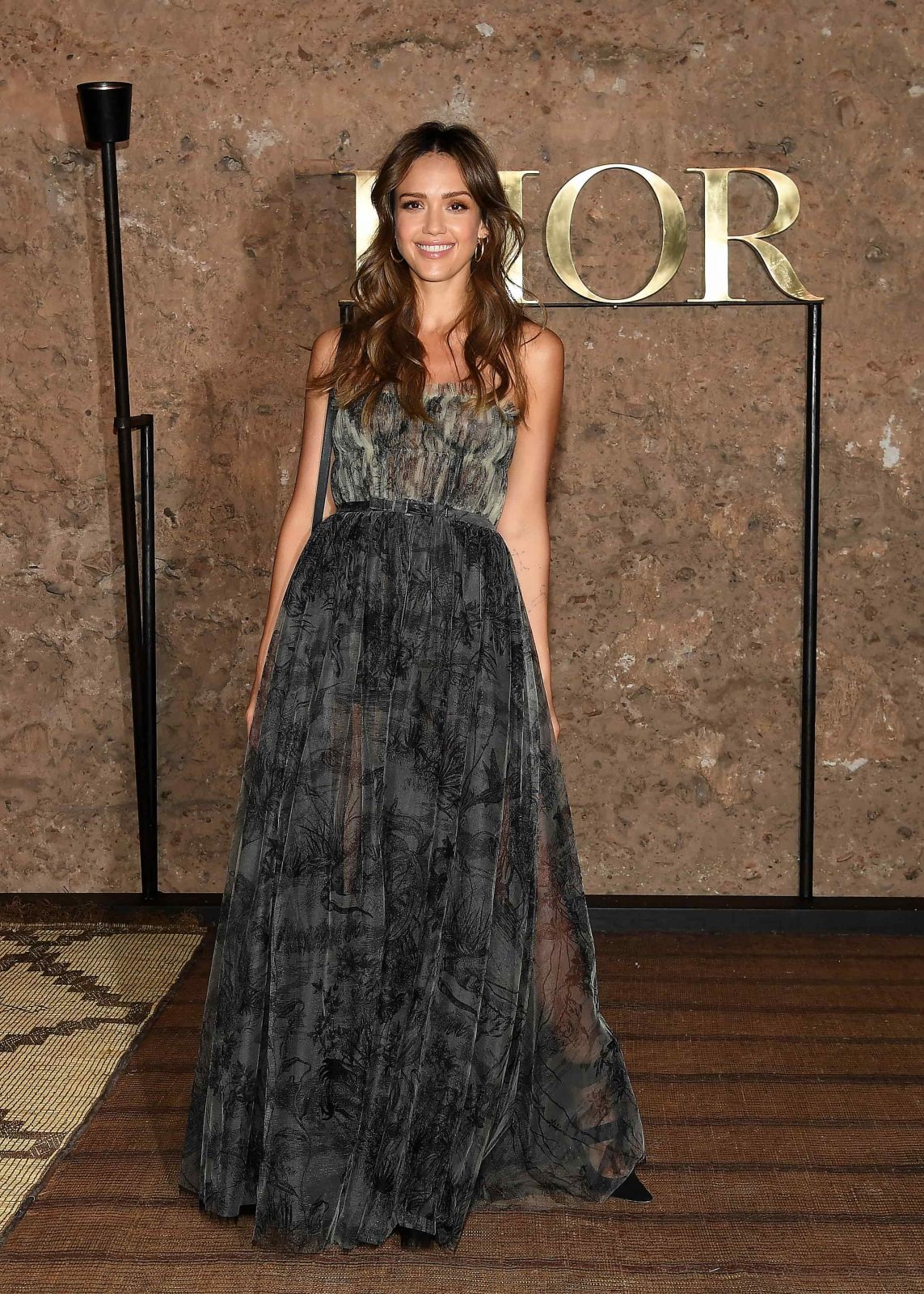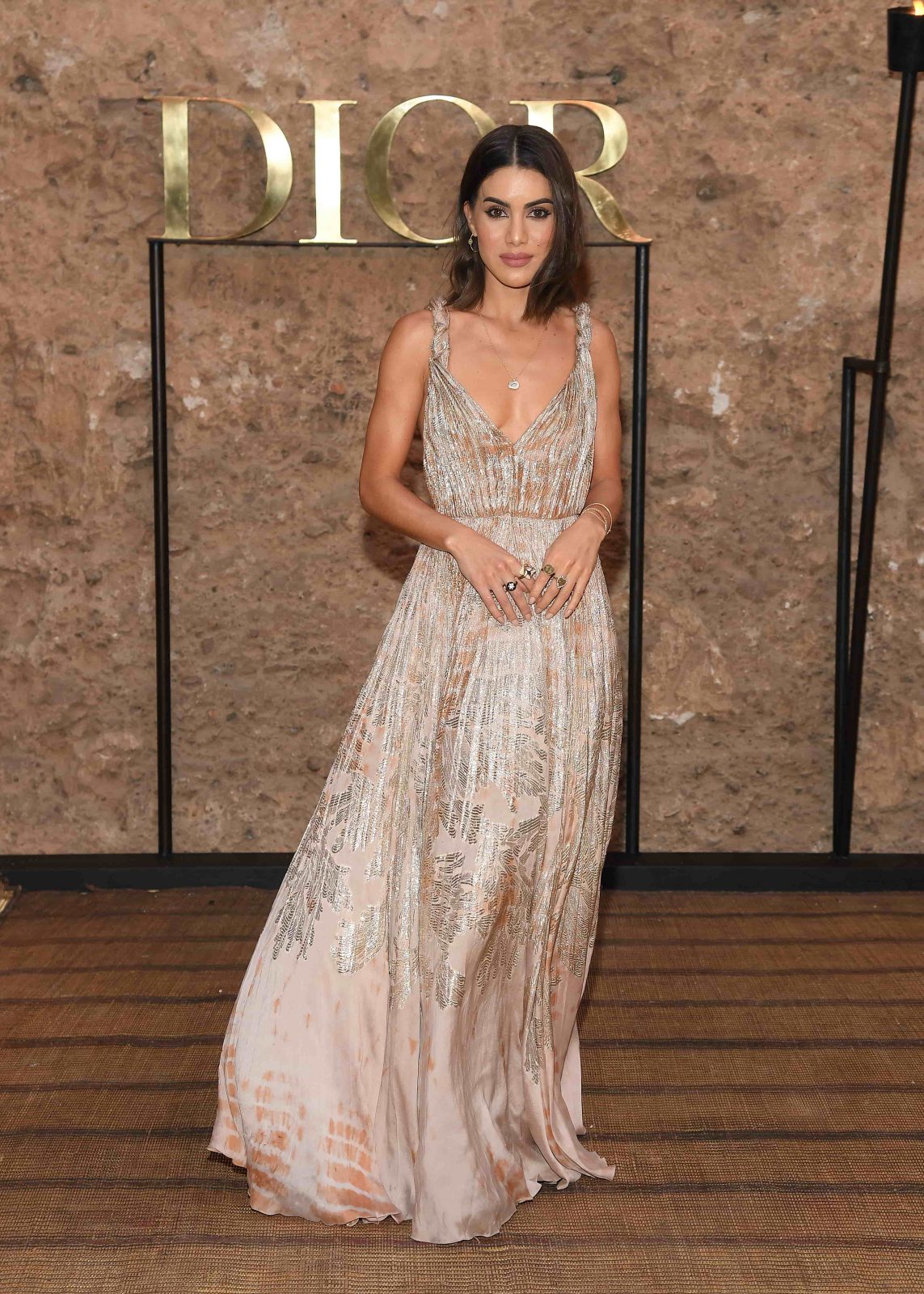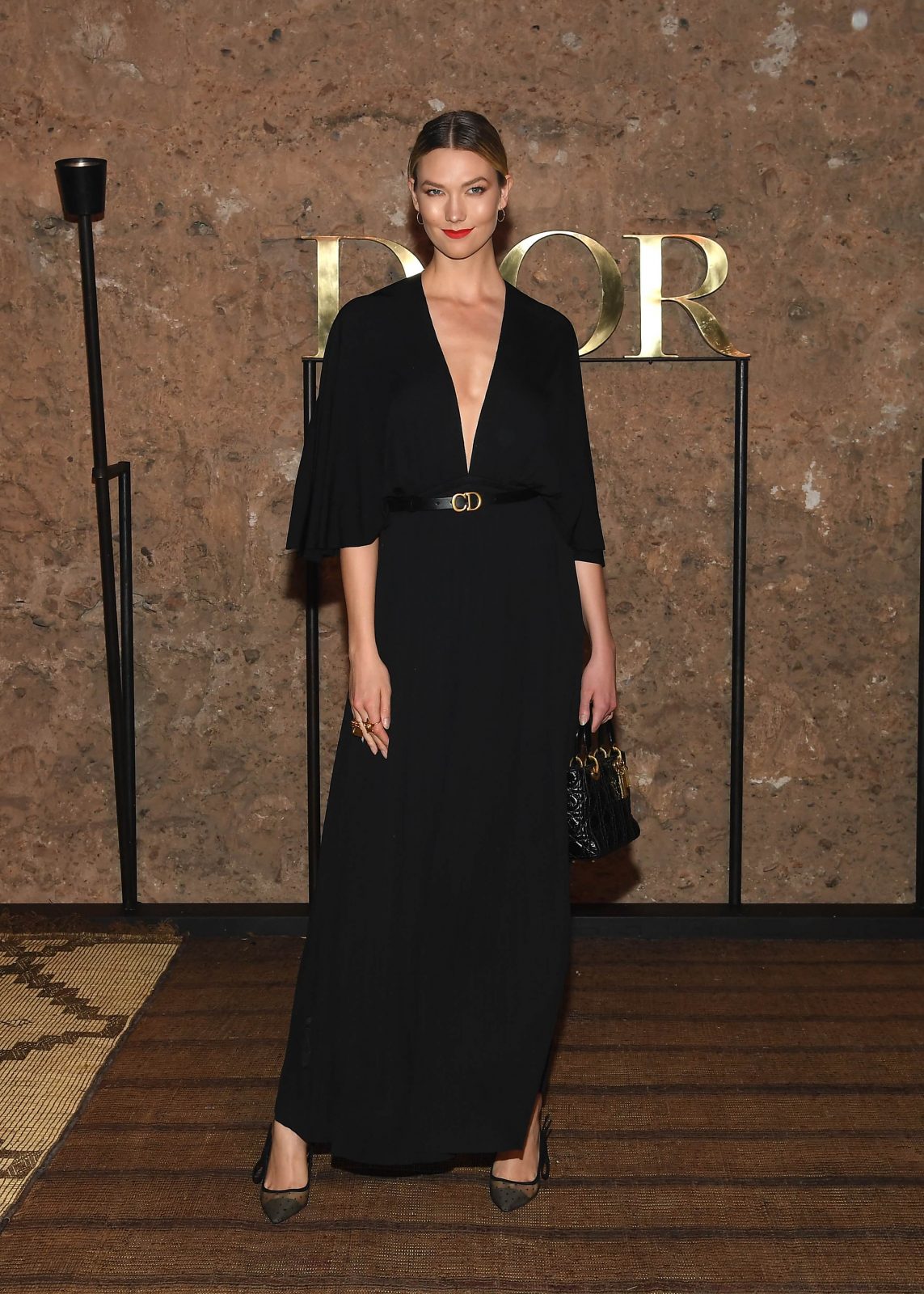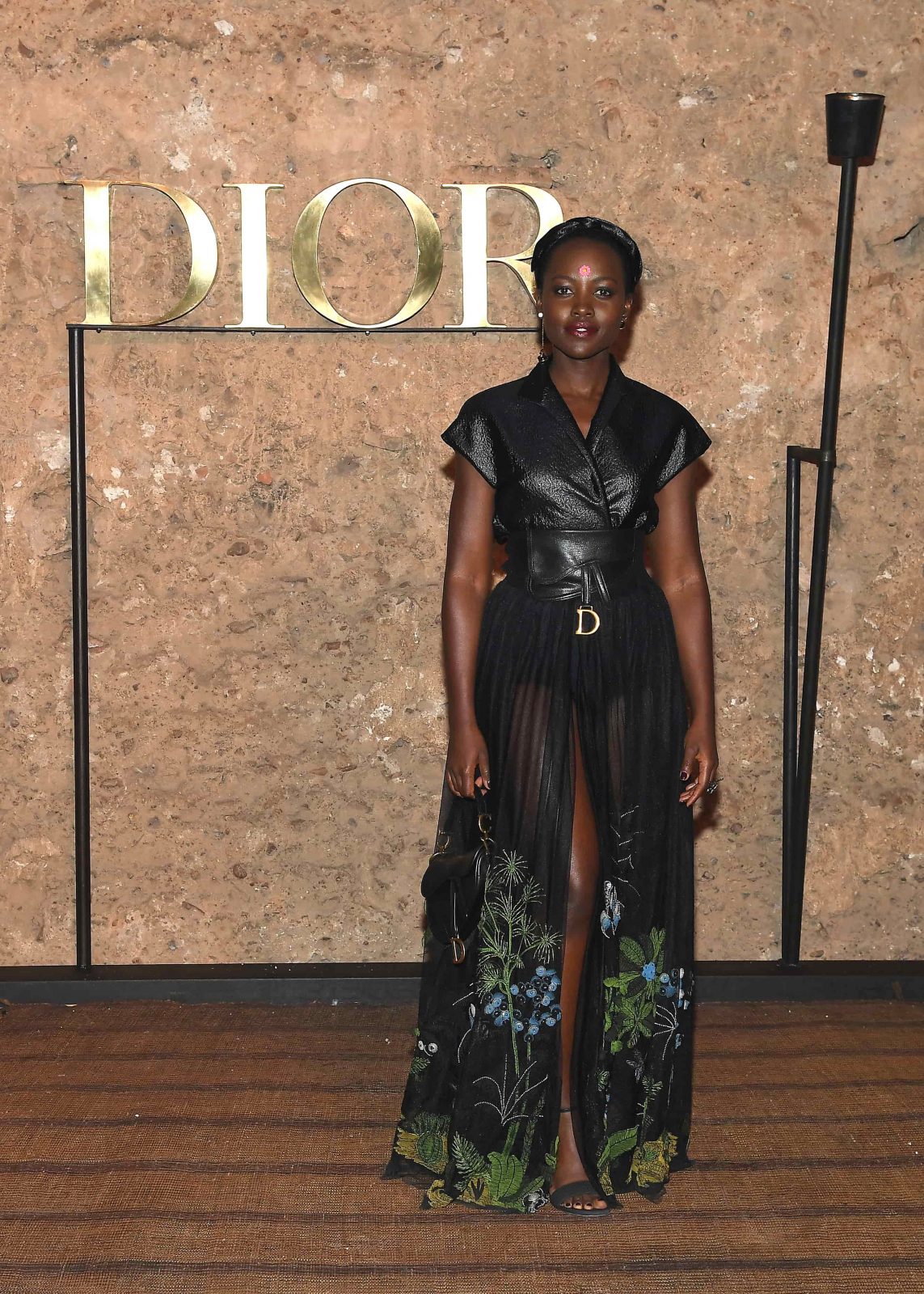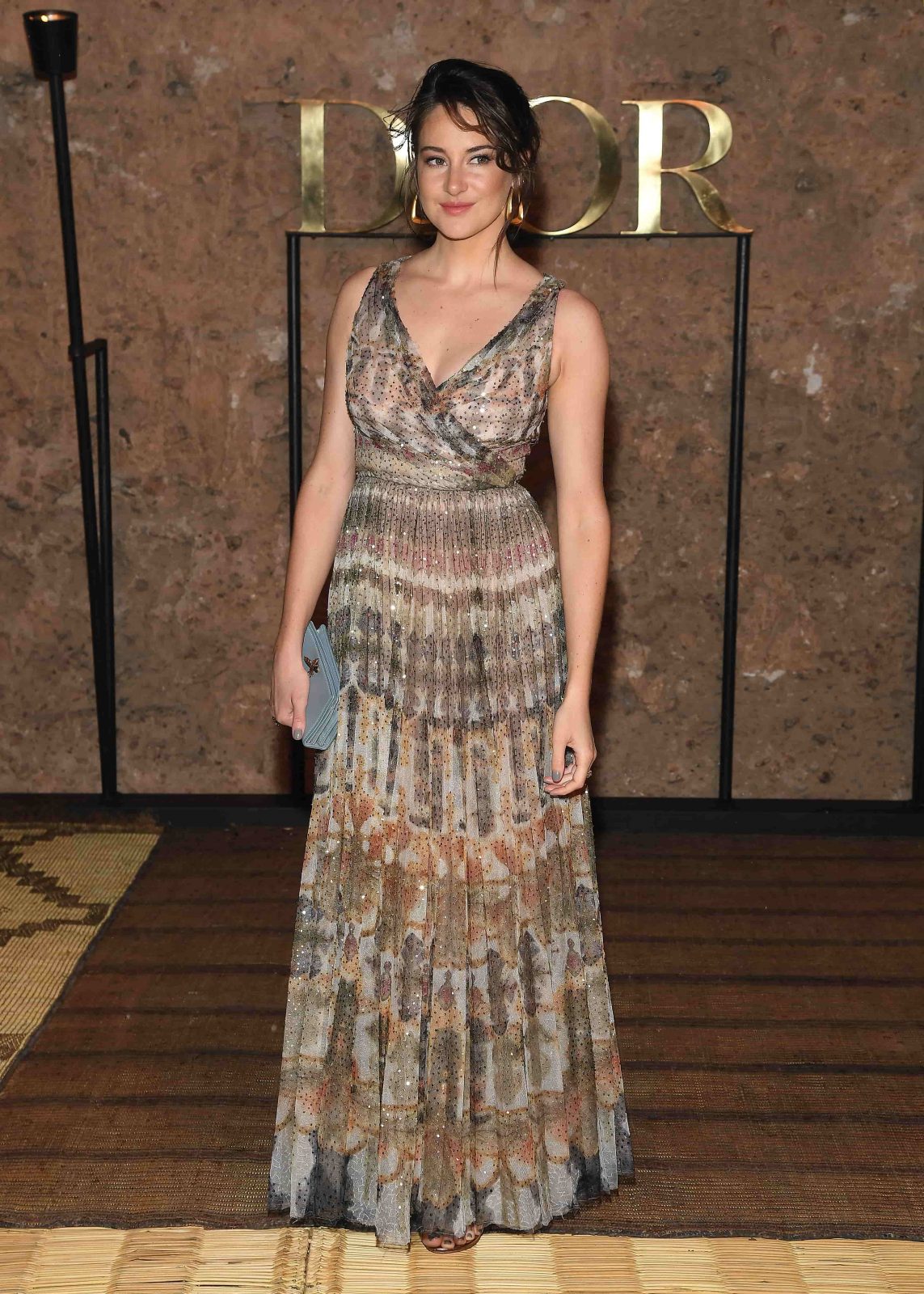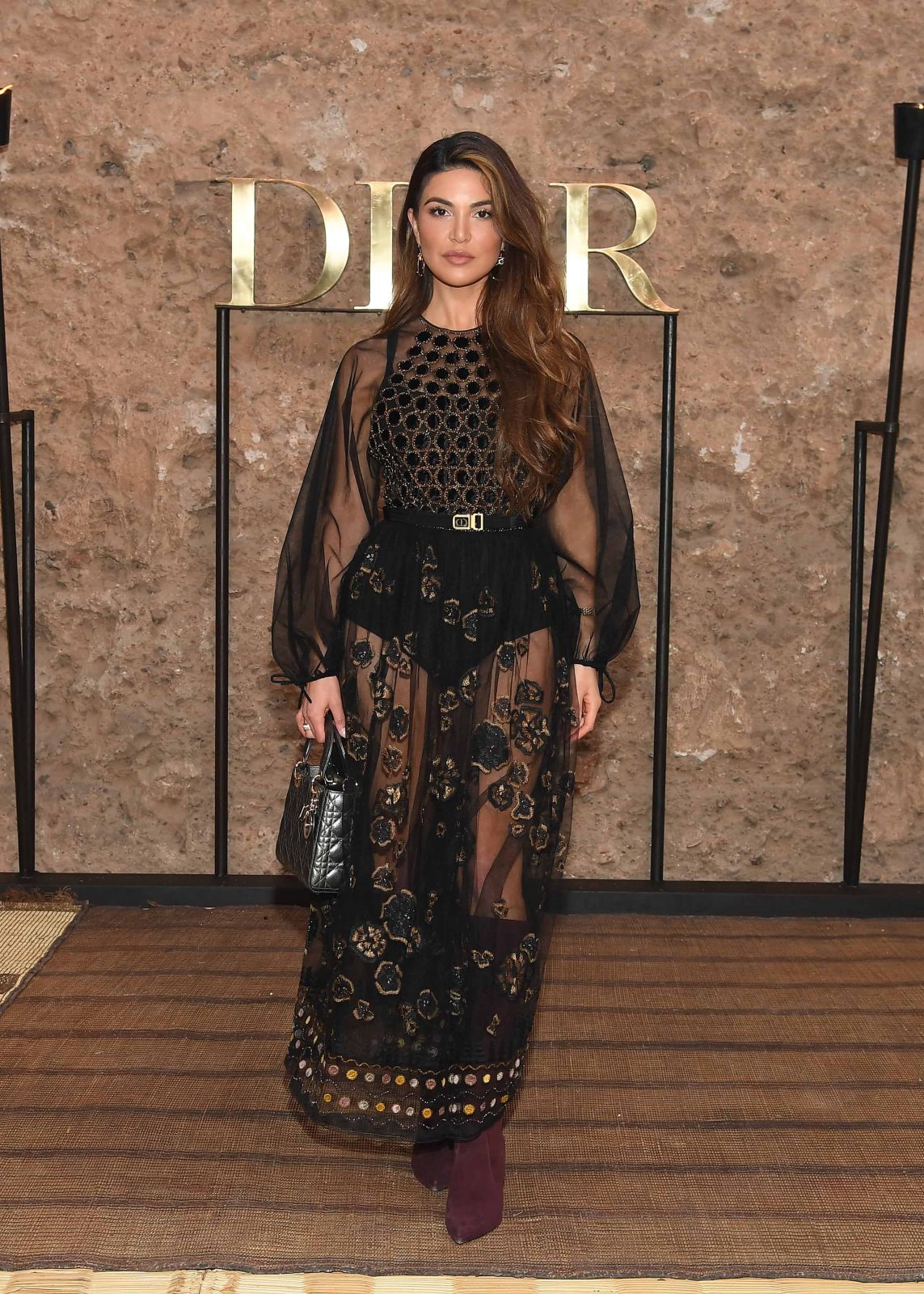 Several of Chiuri's creations for the 2020 Cruise collection were made through collaboration with various designers—a first for Dior. These designers included British-Jamaican designer and 2016 LVMH Prize winner, Grace Wales Bonner; Africa's Pathé Ouédraogo—or Pathé'O—who makes all his pieces in Africa; and African-American designer Mickalene Thomas, who focuses on femininity and diversity through her main inspiration, her mother. Chiuri even worked with the Uniwax factory and studio in Ivory Coast, using its techniques in some of the pieces to create special editions. These pieces beautifully married the Dior and African techniques, as Uniwax is one of the last factories in existence that develops wax fabrics via artisanal techniques that have been mechanized.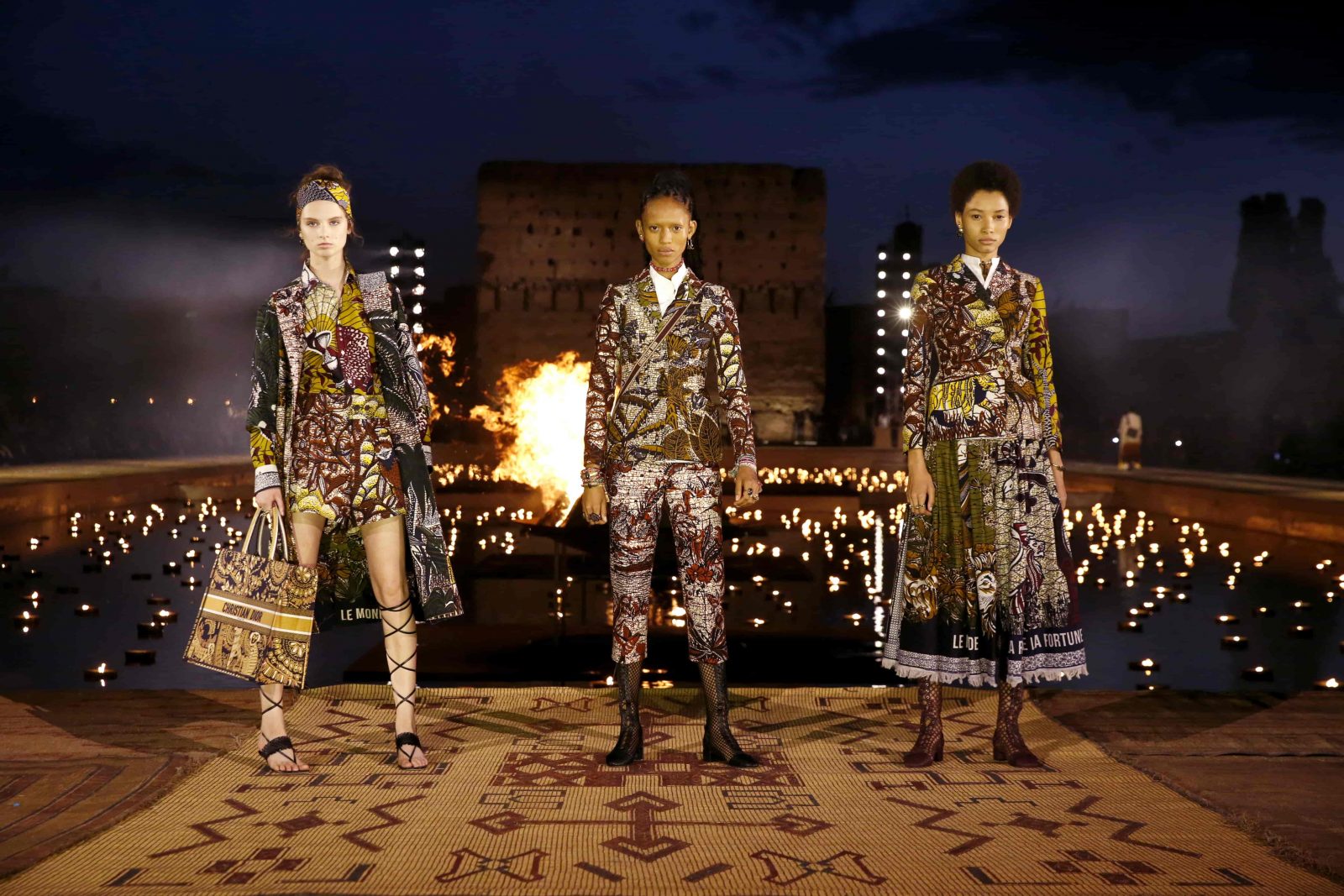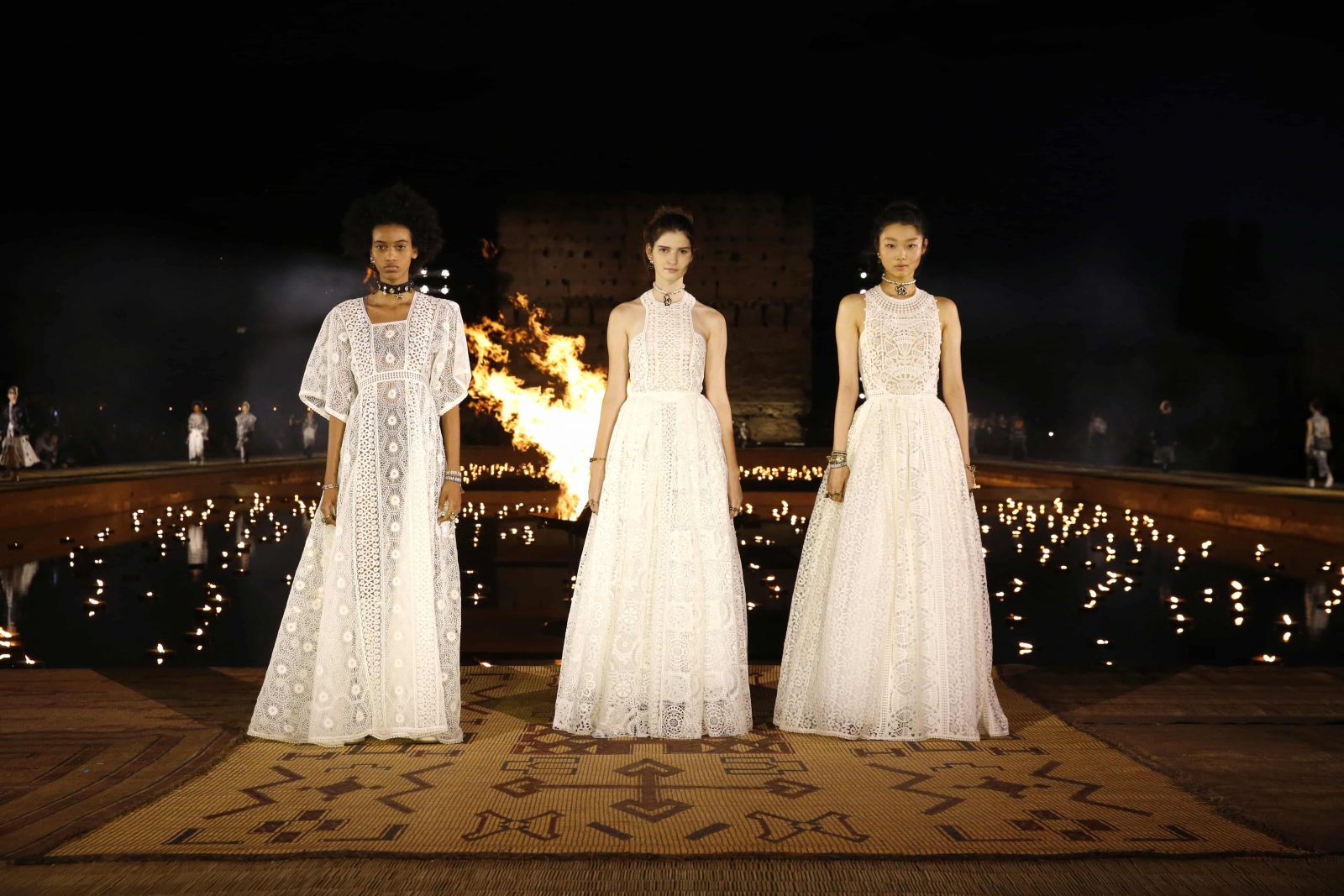 For hats, Dior's milliner, Stephen Jones, collaborated with Martine Henry and Daniella Osemadewa, developing turbans and headpieces using draping techniques.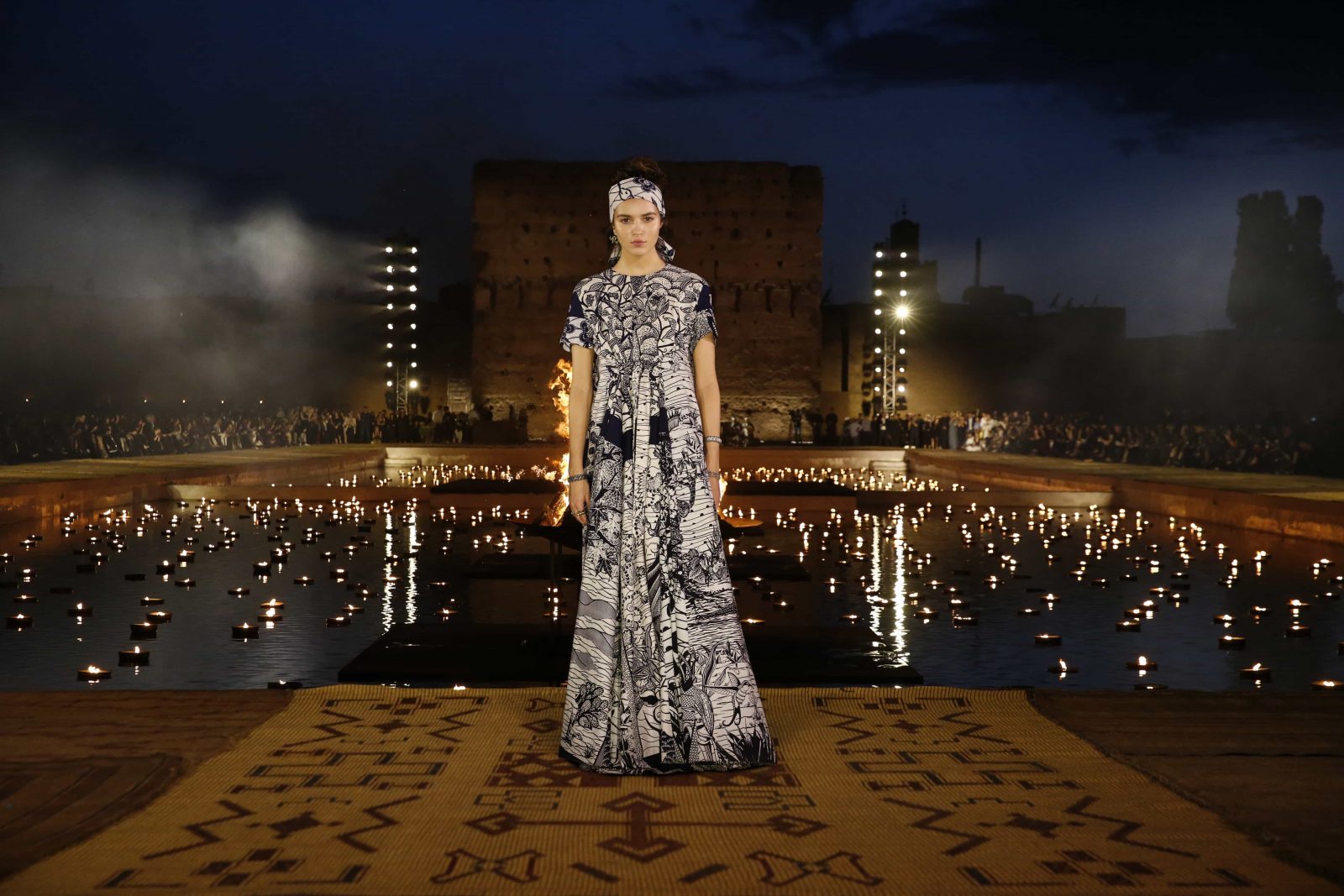 For the scenography, Chiuri worked with an association that focuses on bringing back to life the ancestral craftwork of Moroccan tribeswomen, particularly in the fields of painting on pottery, weaving and vegetal dyeing, called Sumano. Sumano, the name itself, was created by mixing together the first name of three female artisans who are the grandmothers of the association's founders—Suzanne, Manuela and Nouky. For the show, the group produced pottery and fabrics, with painted ceramic plates, chsuions and event a coat that was woven and painted by hand.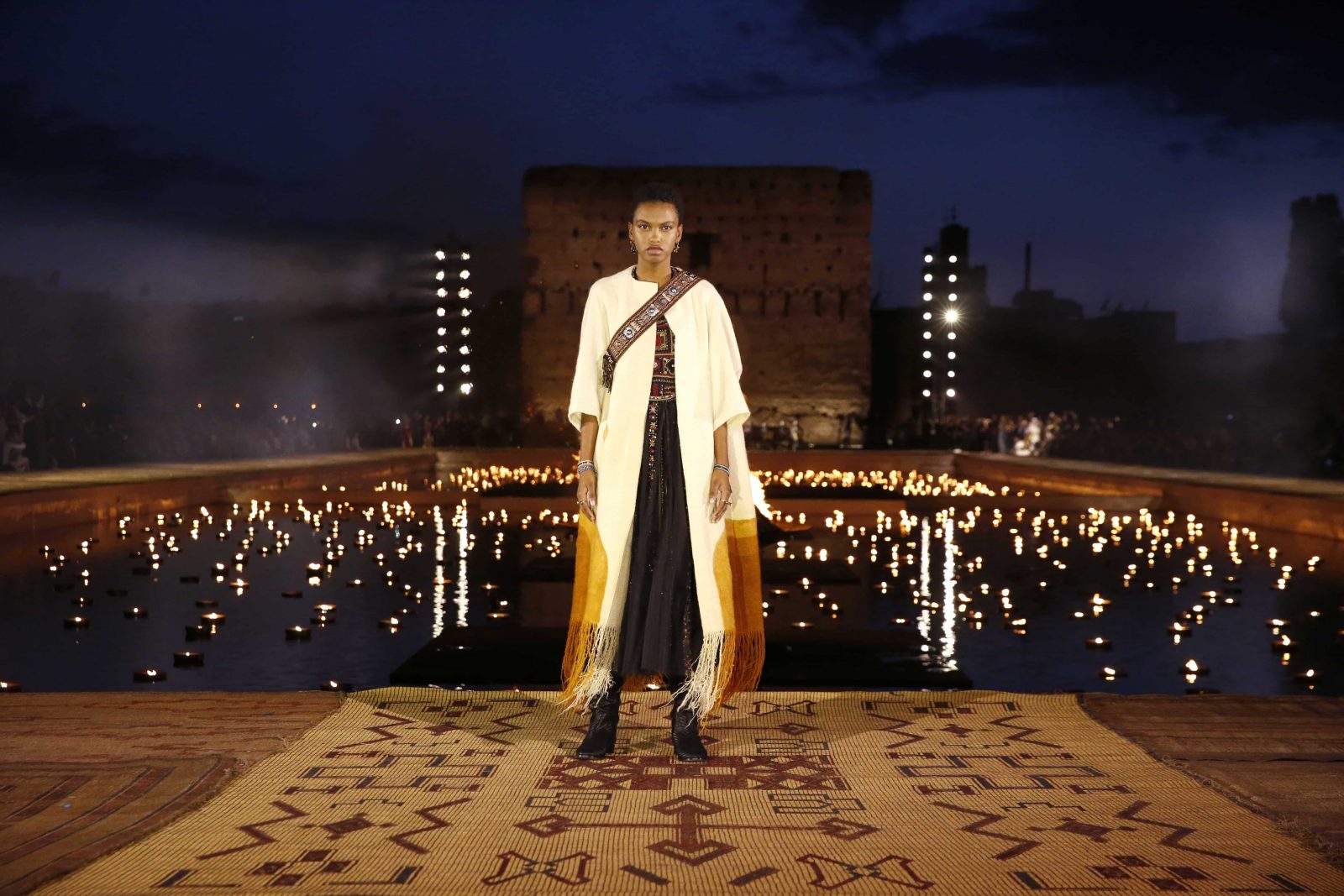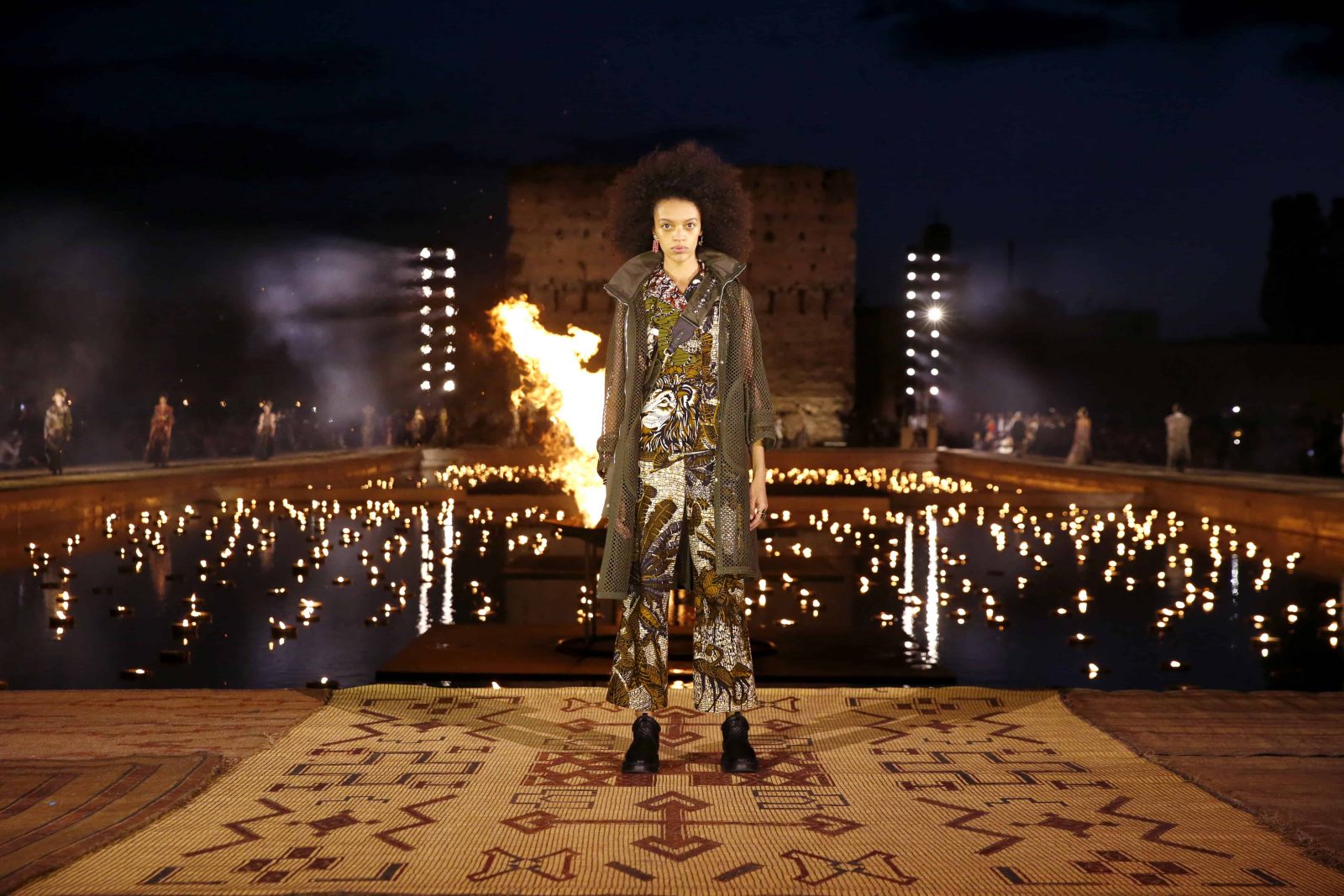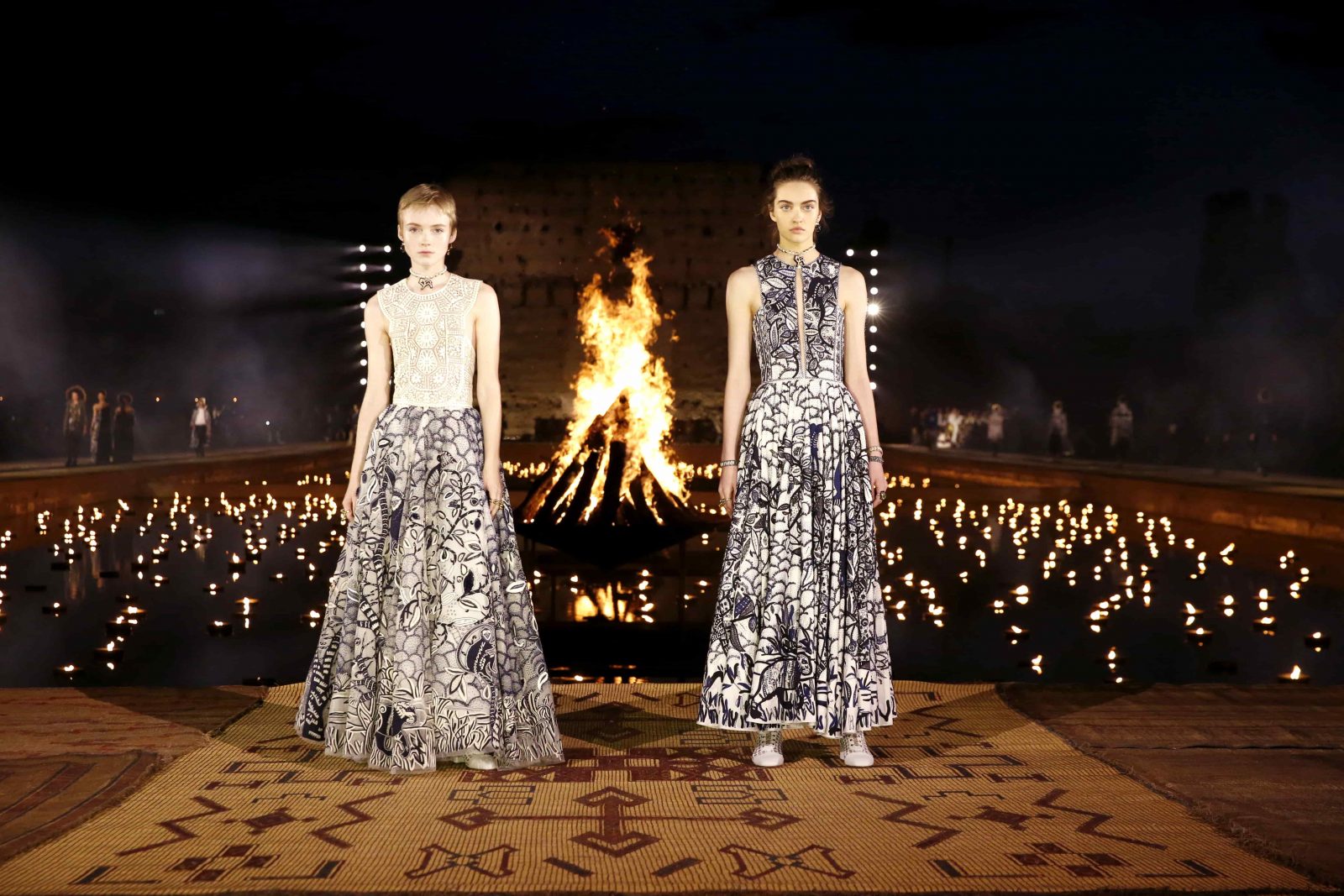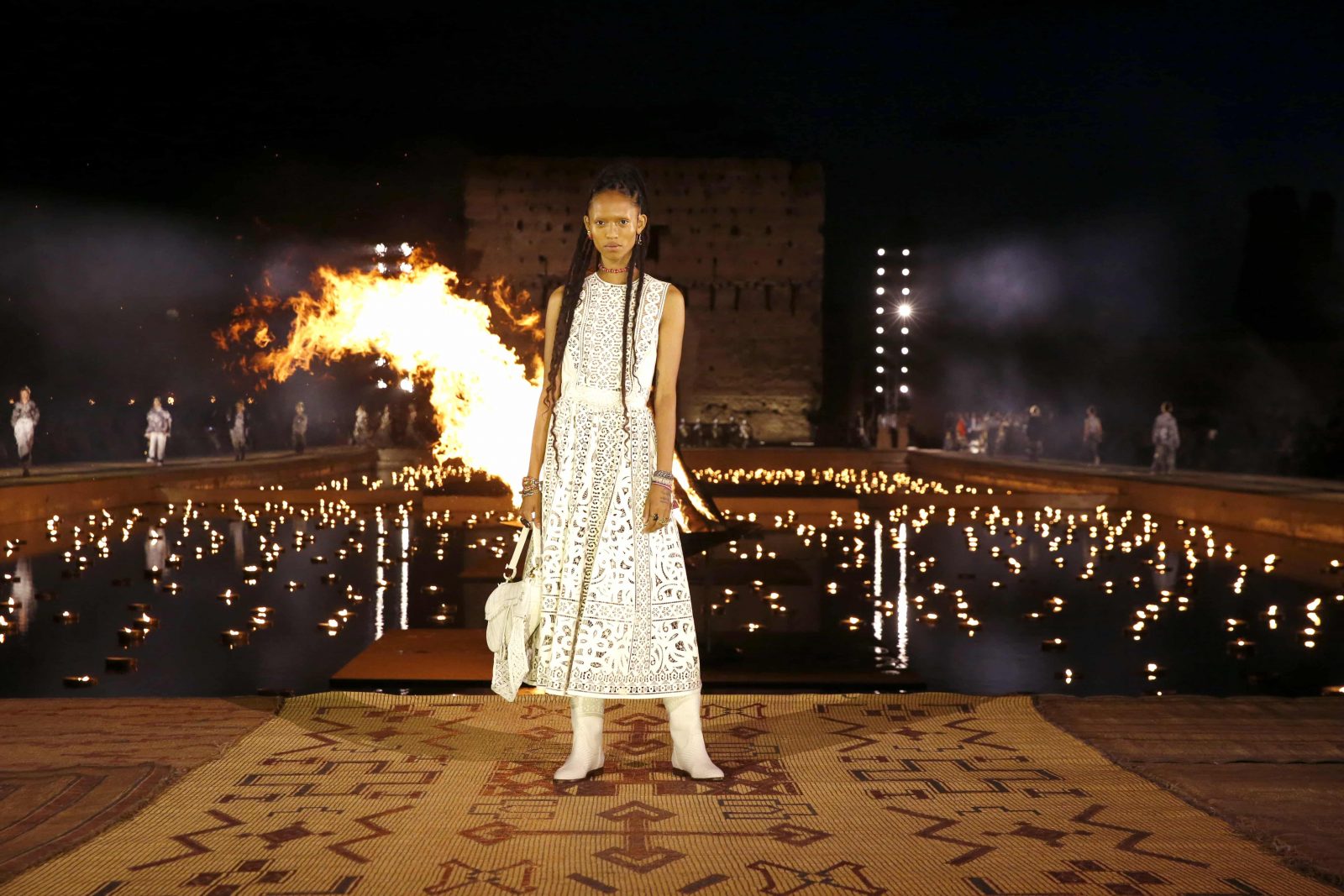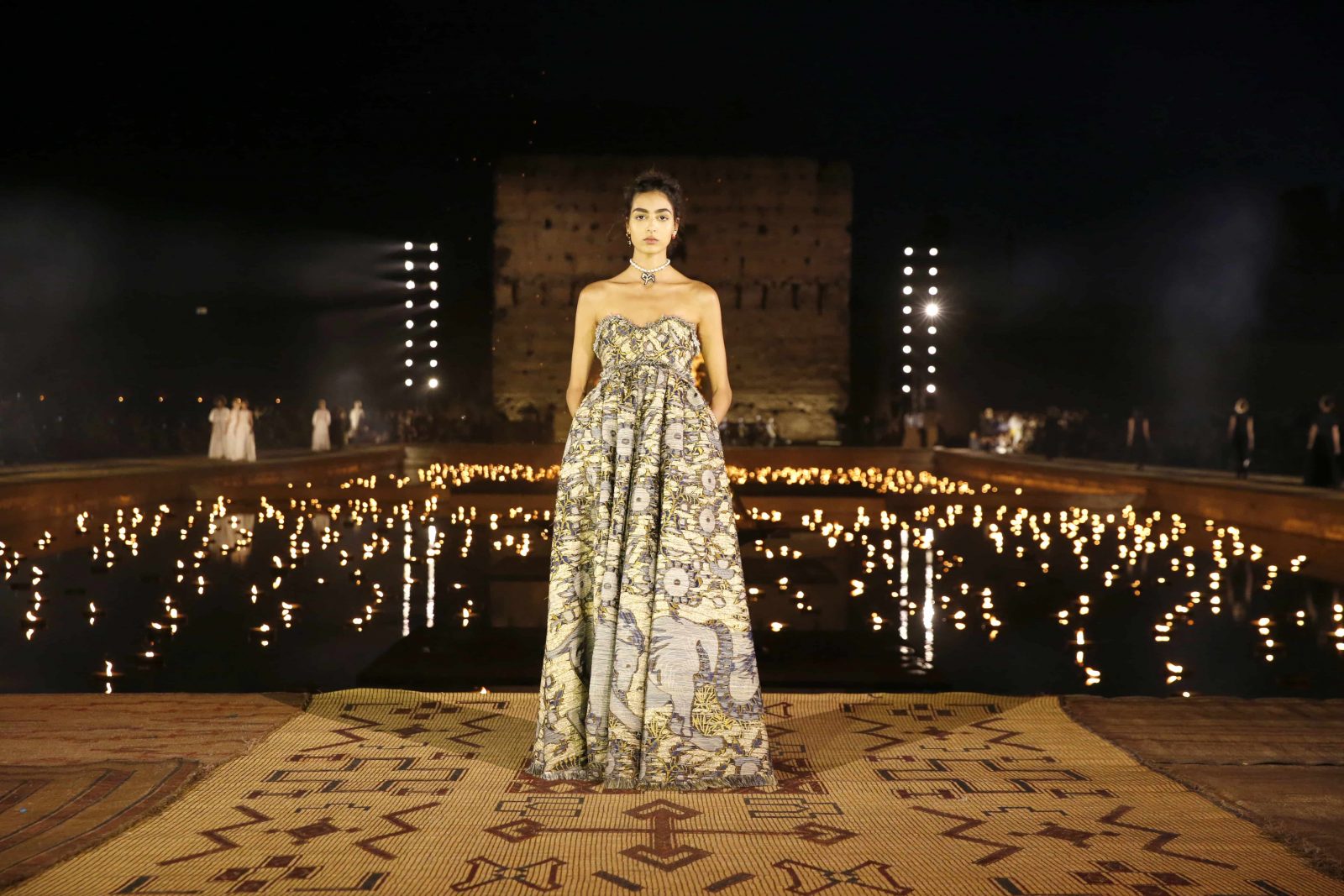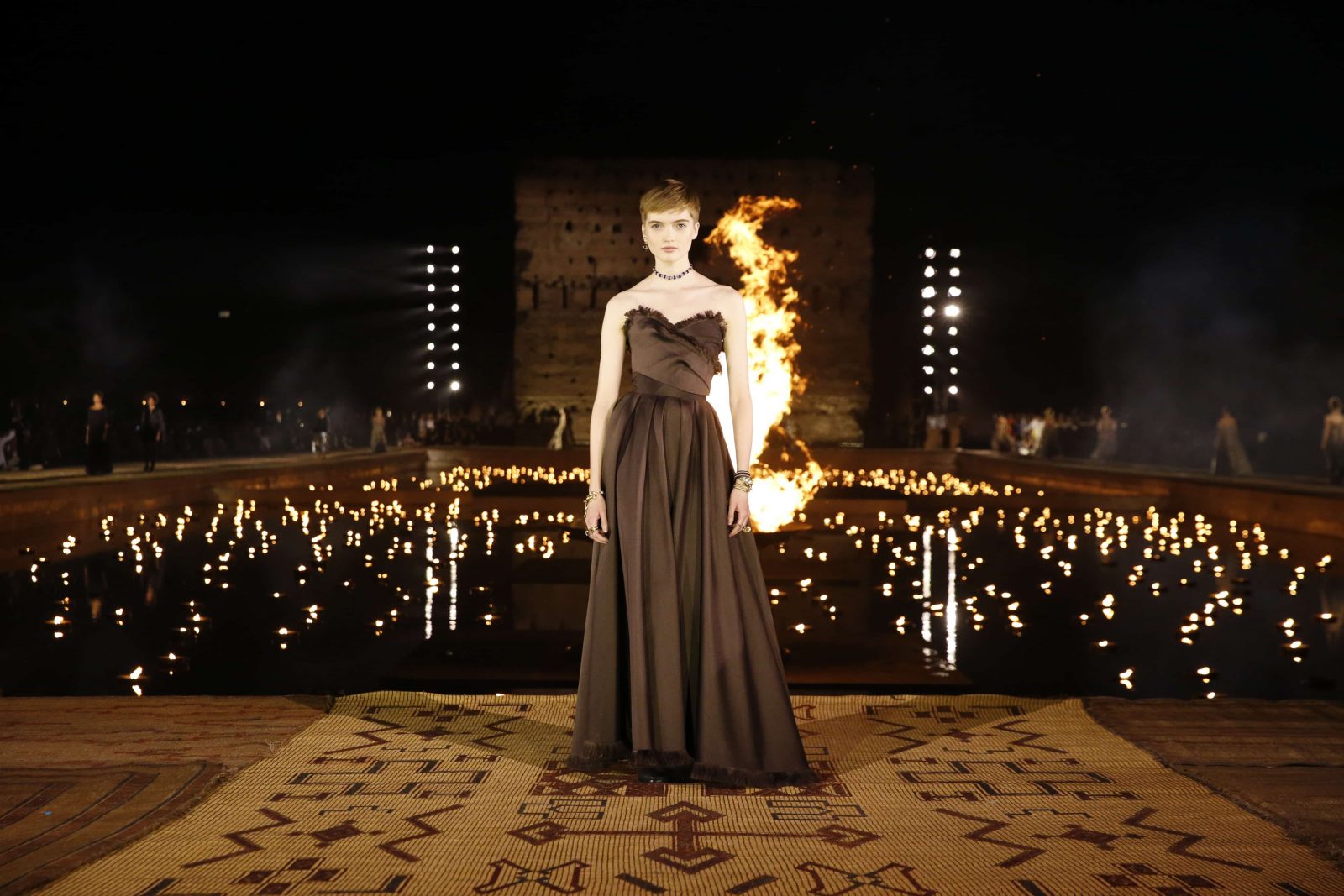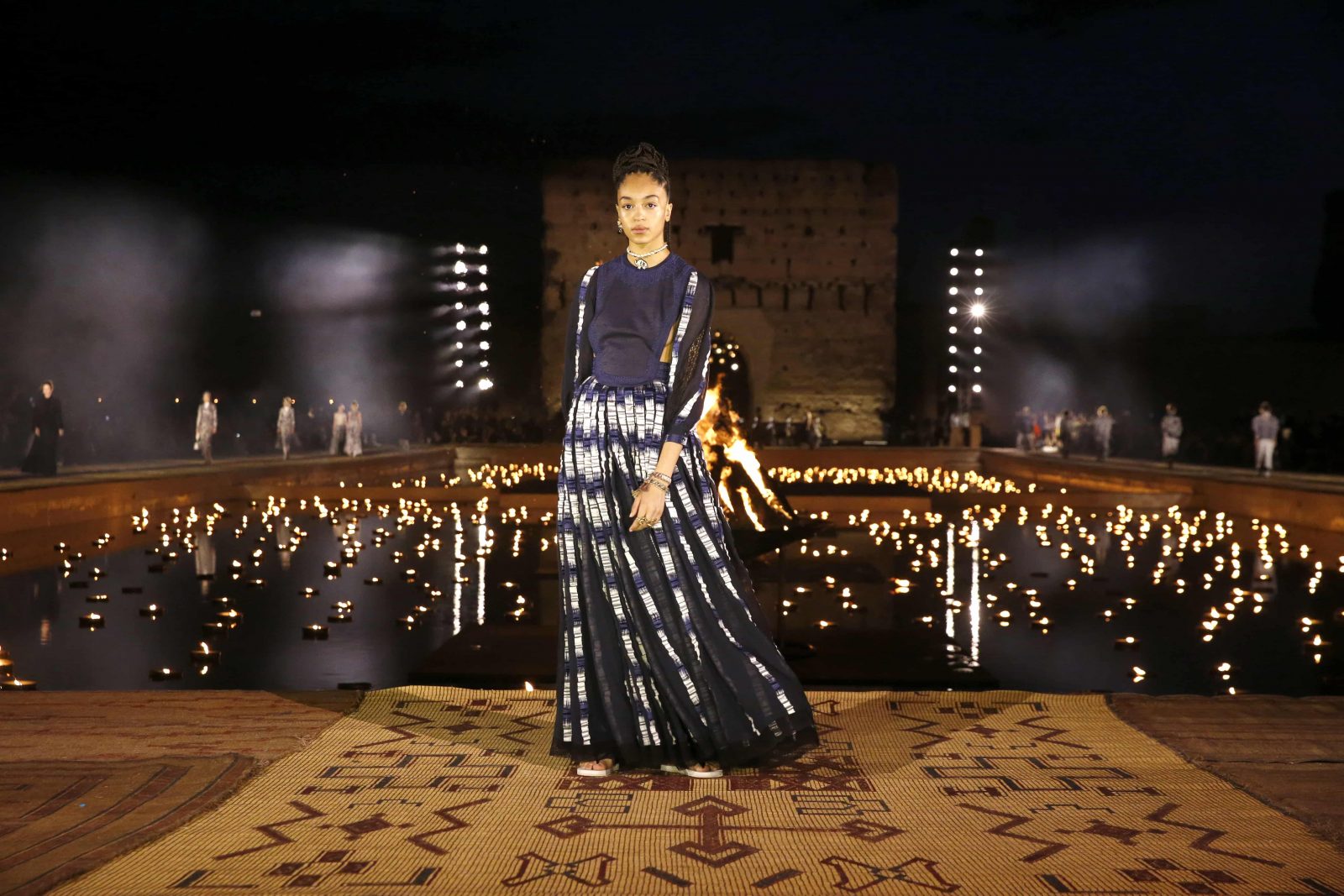 All photos courtesy of Dior unless otherwise stated.