This year, Baptist Health South Florida's Grand Gala was the largest fundraising event in its history, garnering over $6.5 million and attended by over 2,000 guests. With MEDNAX Health Solutions Partner as the main event sponsor, the donated funds went toward each gala-goer's choice between several areas within the institution, including Miami Cancer Institute, Miami Cardiac & Vascular Institute, Miami Orthopedics & Sports Medicine Institute, among others.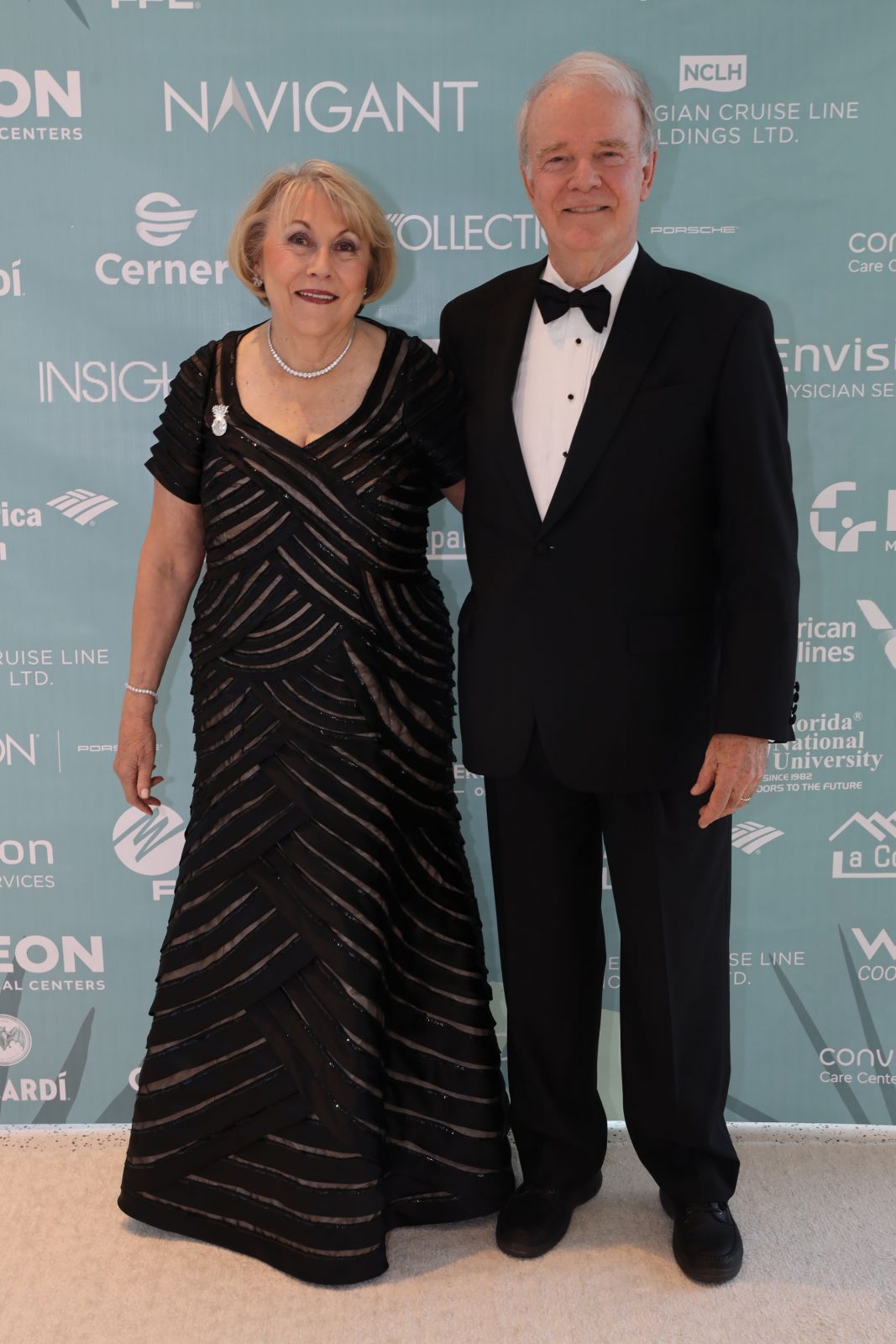 Taking place at the recently renovated Miami Beach Convention Center, co-chairs Brian E. Keeley—Baptist health President and CEO—and Suzanne Keeley, Ph.D., as well as Lani Kahn Drody, host committtee chair hosted guests, who enjoyed a 45-minute performance by Michael Feinstein, multi-platinum-selling, five-time Grammy-nominated singer and pianist who played some legendary tunes like "New York, New York," "Bye Bye Birdie," and "Our Love is Here to Stay." A live and silent auction benefiting Baptist Health featured auction items donated by American Airlines, Crystal Cruises, Domaine Souviou, Regent Seven Seas, British Airways, Tiffany & Co. and St. Regis.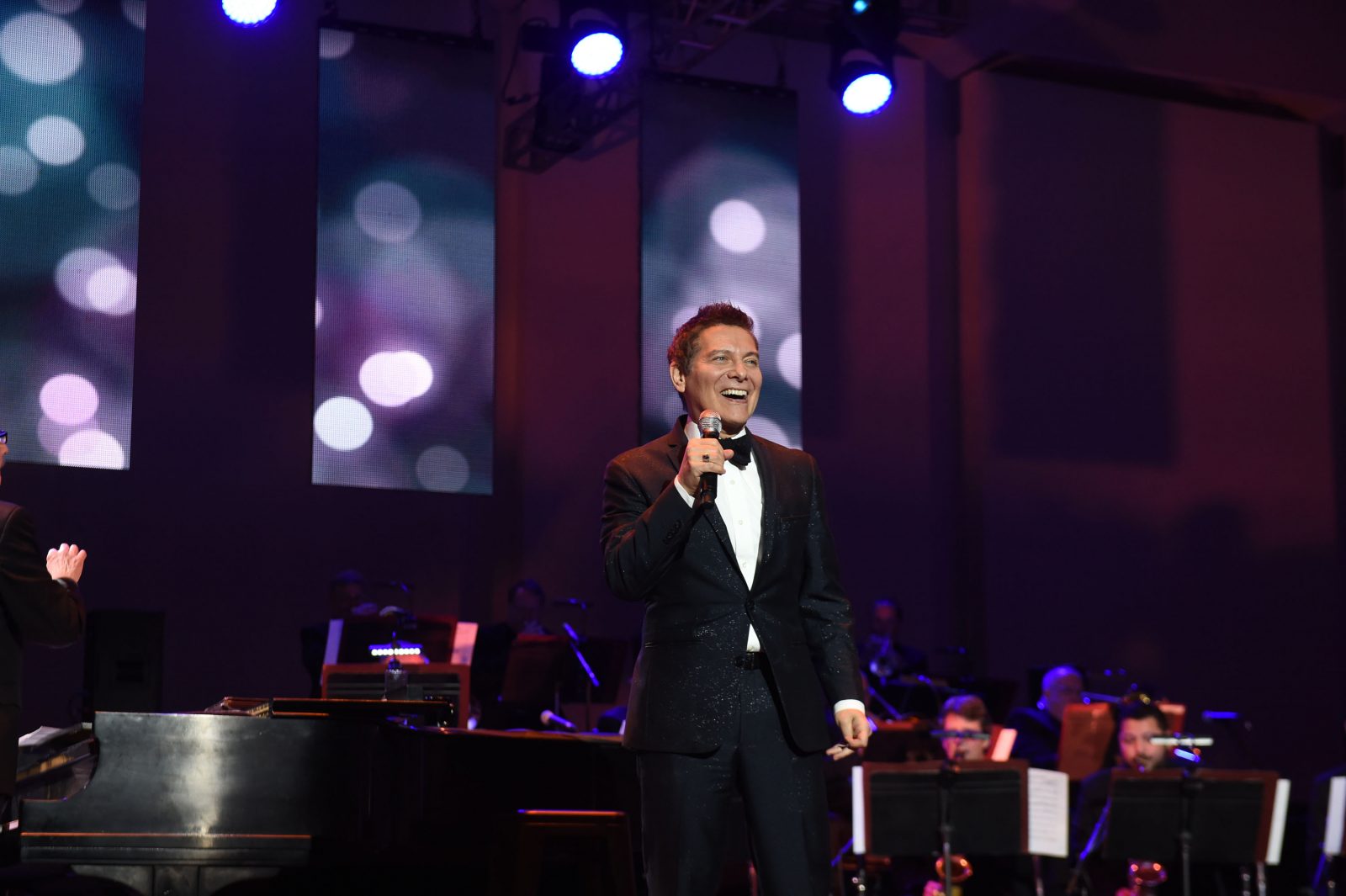 In addition to Mr. Keeley's moving speech where he also acknowledged Dr. Bill Banchs—Baptist Health Foundation's CEO emeritus who retired in January—as well as the newly-appointed Foundation CEO Alexandra Villoch, Dr. Suzanne Keeley said a few words: 
"
T
here
is so much to celebrate and be thankful for
tonight
. The success of Baptist Health fundamentally says something—
actually, it says everything—
about the people
,
or family members
,
of what I fondly refer to as
'
Team Pineapple
'
:
T
he governing board members, the medical staff, the employees and the volunteers
,
all working together to provide the highest quality healthcare, delivered with compassion, to the patients of the communities we are privileged to serve
.
"
Here, Haute Living sits down with Mr. Brian Keeley to discuss Baptist Health as a whole, the Grand Gala and what we can expect from the institution in the near future.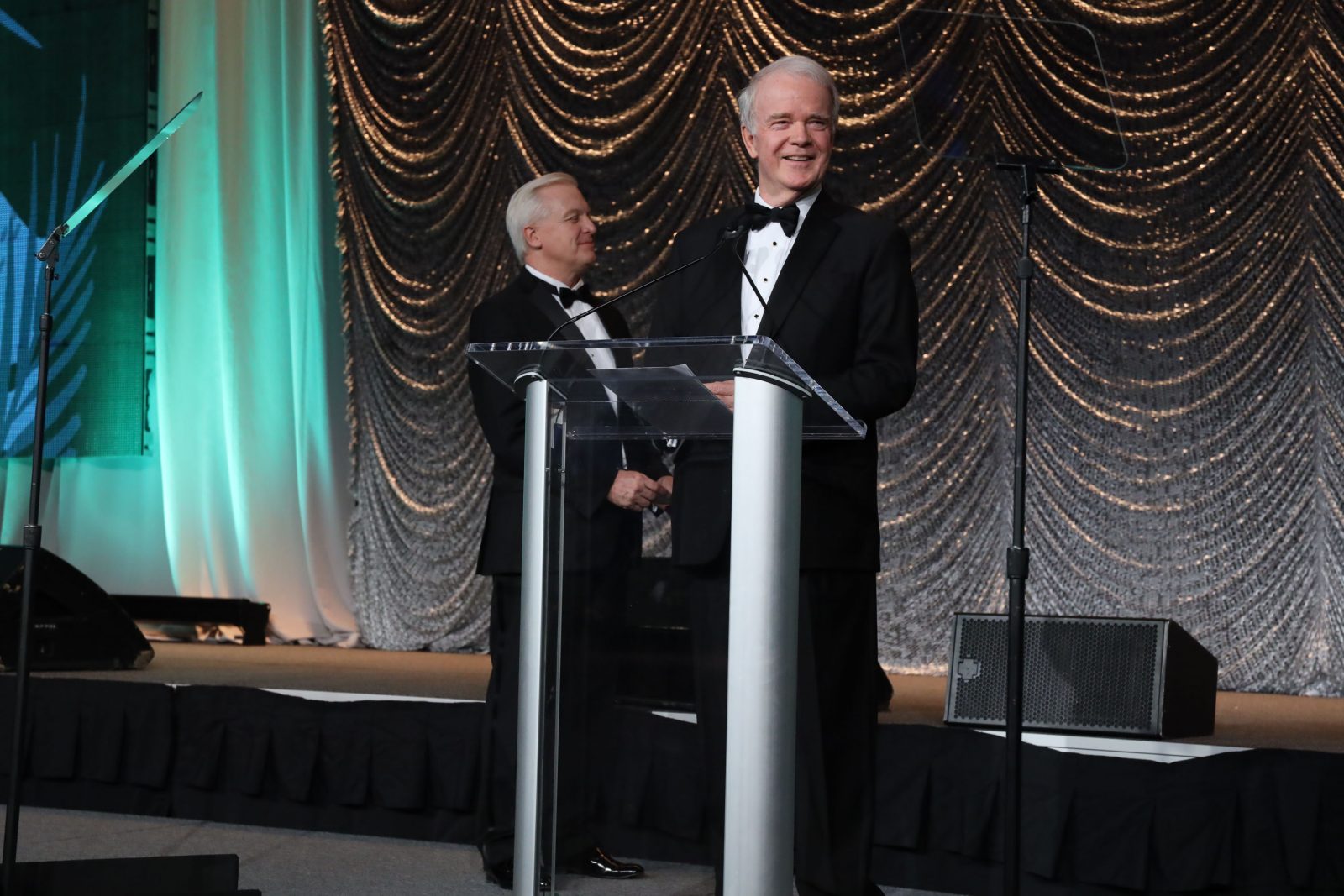 You've been with Baptist Health for quite some time. Tell me what makes it such a special organization in South Florida.
First and foremost, our people make this organization so special. We're proud of our approximately 20,000 employees and 3,000 physicians in virtually all specialties – many with national and international reputations. Our nurses deliver high quality, compassionate care to every patient, innovate new practices and continuously advance their profession. And with more than a million patient visits per year, we are honored to provide care for our patients and families.
Your newest Center of Excellence, Miami Cancer Institute, is one of the most impressive medical facilities I have ever visited, for so many reasons, including the technology, the facility itself and the caring staff. Why was it so important to you to create such an incredible space and experience?
At Baptist Health, it's all about our patients and the patient experience. We want to put them at ease and make them feel welcome and comfortable. We are committed to providing the latest, most innovative care and technology, but also to providing it in attractive, patient-friendly surroundings. At Miami Cancer Institute, the design was genuinely patient-inspired, because we formed a panel of cancer patients to have a voice in it, which led to many of the soothing South Florida color schemes, native woods, loads of natural light and a clean, contemporary look throughout. And well beyond the design, Miami Cancer Institute focuses on the patient experience and convenience. We designed the state-of-the-art facility to bring our outpatient cancer services across the system together under one roof, with 305,000 square feet of world-class clinical services and cutting-edge technology, in addition to a 140,000-square-foot clinical research building with an extensive clinical trial team, a genomic medicine lab, a blood and marrow transplant program and a unique Cancer Patient Support Center. Miami Cancer Institute is the only cancer center in the U.S. providing every form of radiation therapy – including proton therapy and a MRIdian Linac—under one roof. All these attributes, in addition to Miami Cancer Institute being Florida's only member of the Memorial Sloan Kettering Cancer Alliance, combine to make the Institute a destination cancer center. We set out to develop a destination cancer center offering truly world-class services where local residents would no longer have to leave South Florida for expert care.
What are some of the areas that funds raised from the Grand Gala go toward?
The Grand Gala was unique in so many ways, including the fact that supporters had the opportunity to designate their funds toward any of Baptist Health's not-for-profit hospitals and entities, from the Florida Keys to Palm Beach. The proceeds from the event will fund promising clinical research, construction and expansion of new facilities to best serve our patients, access to the latest potentially lifesaving technologies, and help us pursue our mission of providing charity care and community service, which totaled more than $300 million in 2018 alone. Philanthropy is increasingly important to our organization. With our growing commitment to research—most of which is unfunded—it's even more important today than in the past. It will play a leading role in fueling innovation at our Centers of Excellence and across our system. And, like everything we do, it's all about our people and the patients we're privileged to serve.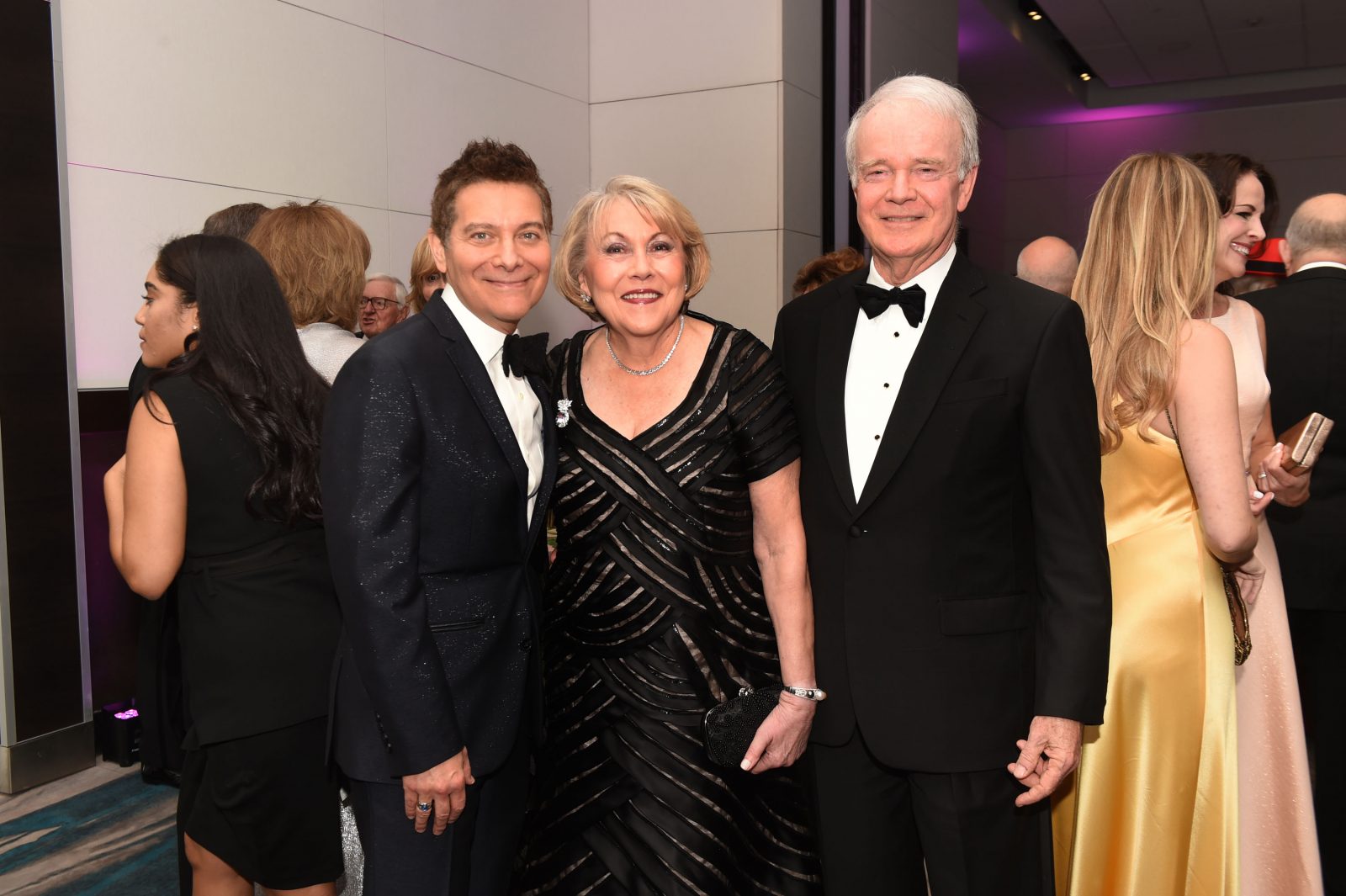 What sets Baptist apart from some of the other healthcare organizations in the Miami area?
Baptist Health is one of America's preeminent healthcare institutions, and the largest not-for-profit healthcare organization in the region, with a reputation for medical and service excellence. Our organization includes 10 hospitals, more than 40 physician practices and more than 50 outpatient facilities. Our centers of excellence, including Miami Cancer Institute, Miami Cardiac & Vascular Institute and Miami Orthopedics & Sports Medicine Institute, help to ensure that our community does not have to leave South Florida for highly-specialized care. Baptist Health's clinical quality ranks us among the best hospital systems in the nation, and we've been consistently recognized among the best healthcare providers in the country by U.S. News & World Report. We continue to net high honors on Fortune's "100 Best Companies to Work For" list, on Ethisphere's list of the "World's Most Ethical Companies," and among the "Most Wired" hospitals and healthcare systems. We're proud of our people, our ability to attract the best and the brightest physicians and other professionals, our leading-edge facilities and technologies, and our ability to provide compassionate care to all who enter our doors. Everything we do is designed to benefit those who matter most: Our patients.
What's next for Baptist, and what can we expect from the system in the future?
There's so much exciting momentum at Baptist Health. We just held the largest philanthropic event in our organization's history—The Grand Gala—raising more than $6.5 million and attracting more than 2,000 individuals throughout South Florida. We opened our new Hilton Hotel on the Baptist Hospital campus to cater to families visiting patients being cared for here in Miami, as well as to appeal to others visiting the area. We just announced a partnership with Belmont Village Senior Living to build and operate luxury senior living facilities in South Florida. And we're fortifying our four-county South Florida service-area of Monroe, Miami-Dade, Broward and Palm Beach. Construction of our new Fishermen's Community Hospital in the Middle Keys will begin in October, and we expect Boca Raton Regional Hospital to join our organization this summer. Baptist Health's success is a result of the great work of our dedicated employees, physicians, clinicians, volunteers, Board members and generous donors. Together, we are providing outstanding care to our diverse communities and the patients we are privileged to serve.
All photos courtesy of World Red Eye