As we say goodbye to summer, it's time to get ready for the fast-approaching 2018 gala season coming to the Magic City. Over the next few months, Miami's most elite residents and visitors will attend some of the season's hottest events that raise funds for crucial philanthropic causes in the local area. Guests should be ready to come dressed to impress and give back to the wonderful city and residents of Miami. Here's a look inside the 2018 can't-miss events: 
24th Annual InterContinental® Miami Make-A-Wish® Ball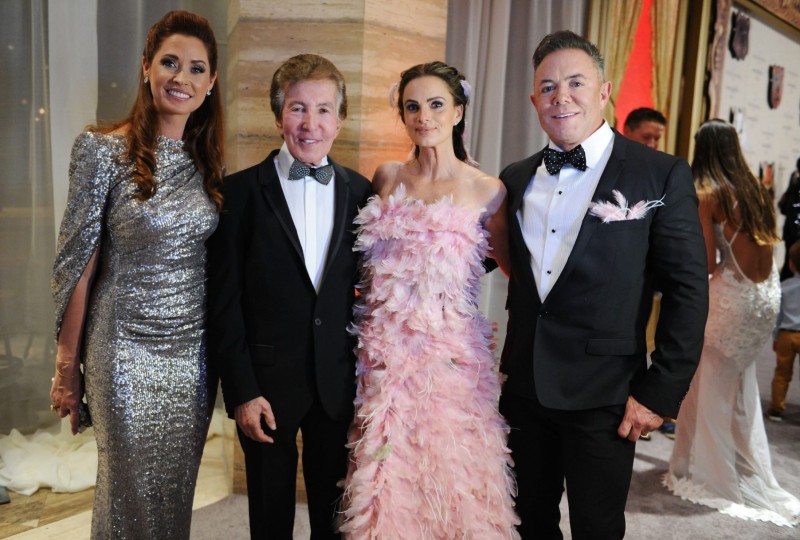 Photo Credit: Make-A-Wish South Florida
What:
The Summer of Love-inspired Ball will open its doors for Miami's most fabulous and philanthropic event featuring a night of world-class entertainment, dining, drinking and raising record-breaking funds to give back to a wonderful cause. Each year, the InterContinental® Miami Make-A-Wish® Ball delivers a majestic, over-the-top theme that will stun the crowd as they enter in one gorgeous gown and tuxedo after another. The highly-anticipated gala will be hosted once again by the philanthropic Malnik family, including Al and Nancy Malnik, Ball Chairman Shareef Malnik and the "three amigos"—Robert Hill, Gala Host and General Manager of InterContinental® Miami; and Norman Wedderburn, President and CEO of Make–A–Wish® Southern Florida—as well as Shareef's beautiful wife, actress and Ball emcee Gabrielle Anwar. Last year, the Ball welcomed in world-famous rock star Lenny Kravitz for an exclusive live performance. It's no doubt that this year's entertainment will not disappoint. And of course, the enviable auction items are sure to bring the live auction excitement to an all-time high. 
Where: 
InterContinental Miami
100 Chopin Plaza
Miami, FL 33131
When:
Saturday, November 3rd, 2018
Vizcaya Ball
Photo Credit: World Red Eye
What: 
This year, Vizcaya Ball organizers pave the "silk road" for philanthropists and attendees to explore the Eastern influences of the historic estate during the upcoming 62nd Annual Vizcaya Ball, presented by Chopard. The night will raise funds for Vizcaya Museum and Gardens, a historic landmark with a deep-rooted history in Miami. The haute event will feature tons of dazzling Chopard diamonds, gorgeous fashion designs by the famous Naeem Khan and an exciting lineup of entertainment with event emcee Roxanne Vargas. Guests will also enjoy live music from the Danny Beck Band and a picturesque firework display by Add Fire of Miami. The night begins at the red carpet entrance into the beautiful Gilded Age estate, leading into the gardens and Courtyard for a Chinese-themed cocktail soiree. The evening continues with entertainment and an elegant Persian-Moroccan inspired affair and dinner overlooking Biscayne Bay. To purchase tickets or a table for Vizcaya's Ball, "East Meets West," visit www.vizcayaball.org.
Where: 
3251 S Miami Ave.
Miami, FL 33129
When:
November 17th, 2018
Bass Ball 
Photo Credit: thebass.org
What:
One of the city's favorite fundraiser's of the year, the gorgeous Bass Museum invites guests for an evening of art, entertainment and philanthropy at The Bass Ball. The Bass' annual gala provides funds to support the museum's ongoing cultural exhibitions and programs inviting notable attendees in their most festive and creative attire. The ultra-stylish Ball is hosted by the world-renowned fashion house, CHANEL. More information will be announced in the coming months and ticket sales will be live soon, beginning in Fall 2018. For more information, contact donors@thebass.org.
When: 
December 15th, 2018
6:30-11 p.m.
Where:
2100 Collins Ave
Miami Beach, FL 33139