Beauty and wellness are at the forefront of highly sought after amenities in luxurious buildings. Now, you can detox, relax and pamper yourself from the comfort of your home. Here is a look at three properties in South Florida that offer its residents the most indulgent spa experience.
Eighty Seven Park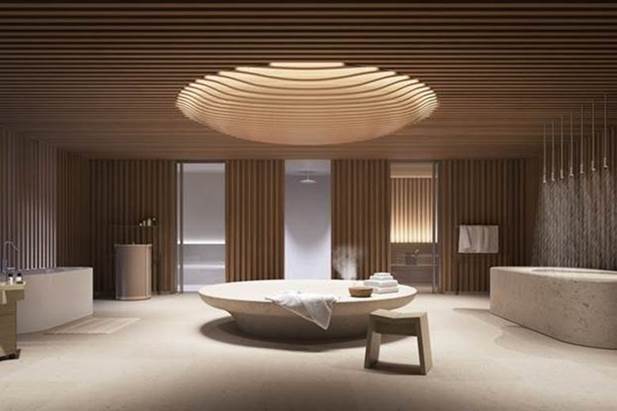 Eighty Seven Park incorporates a clean architectural design and natural landscape to create a spa oasis featuring aquatic therapies and brain-fitness sessions. Featuring a modern take on the Turkish hammam, including a freestanding bath and body-scrub area with ceiling water jets, stone plinth and steamer, this spa is designed to ease your mind and nurture your soul.
Fairchild Coconut Grove
Designed by architect Max Strang, the Fairchild Coconut Grove utilizes natural stone, wood and concrete to create airy floorplans featuring waterfront views and lush greenery throughout. Designed to offer a luxurious experience, this spa includes a hammam, steam room and sauna.
Jade Signature 
The Tata Harper Spa, located inside Sunny Isles' oceanfront Jade Signature development, offers residents resort-like services, amenities and ambiance. Home to a Turkish hammam, sauna, steam room and cold rain shower, indulge in a relaxing spa experience overlooking the scenic views of the Atlantic Ocean.