Photo Credit: sbe
The Mondrian Los Angeles in the hip West Hollywood neighborhood has made a name for itself as one of the hottest boutique hotels in the city. Brought forth by worldwide hospitality brand sbe, the hotel—like all of their properties—features unique aspects of art, dining and entertainment that continues to draw in a hot, young crowd. The hotel offers hip luxury in a more intimate setting than others in the city. They've also become known for their famous weekend pool parties. But if you truly want to get the most out of your stay there, we suggest booking a stay the haute way and opting for one of their exclusive room offerings—more specifically, the High Roller package.
Photo Credit: sbe
The aptly-named room package seeks to attract those looking to live the high life during their stay at the Mondrian. The special package offers guests a room in one of their ultra-luxurious suites. The spacious hotel rooms can accommodate around 3-4 guests comfortably, featuring a King-size bed, two+ rooms—for entertaining and for sleeping— two televisions (that happen to double as full-length mirrors), entertainment systems, bar areas and so much more. Enjoy stunning views of the Hollywood Hills outside on the spacious balcony. In addition to the luxe room offerings, each night includes 2 Magnums of Belvedere Vodka, 4 Magnums of Veuve Clicquot Yellow, 1 Magnum of Don Julio 1942 tequila, a night's stay in the penthouse or apartment and more. The chic, elegantly decorated suites are sure to impress all of your guests and also create the ultimate backdrop for your social media feeds. All of this creates the ultimate party package, perfect for entertaining guests in haute style. The price of the High Roller package is $10,500 per night.
Photo Credit: sbe
After you're done living it up in the luxurious guest palace, head down to the pool where you'll receive the ultimate VIP service. This summer, the happening pool is offering a new " Skybar Limitless Sunday" programming, available every Sunday up until August 19th. They'll be serving up drinks, views and fun with Limitless Summer Pool Parties at Skybar. Additionally, another summer party is their new "Skybar Wicked Paradise" summer pool parties, which they state is "America's premier day club and boat party experience," including hot lineups, stunning locales and decadent vibes as you party all day long into the night at Skybar. Come ready to party, because this is one scene you do not want to miss out on.
For more information, check out mondrianhotels.com to find out everything happening at the Mondrian Los Angeles this summer.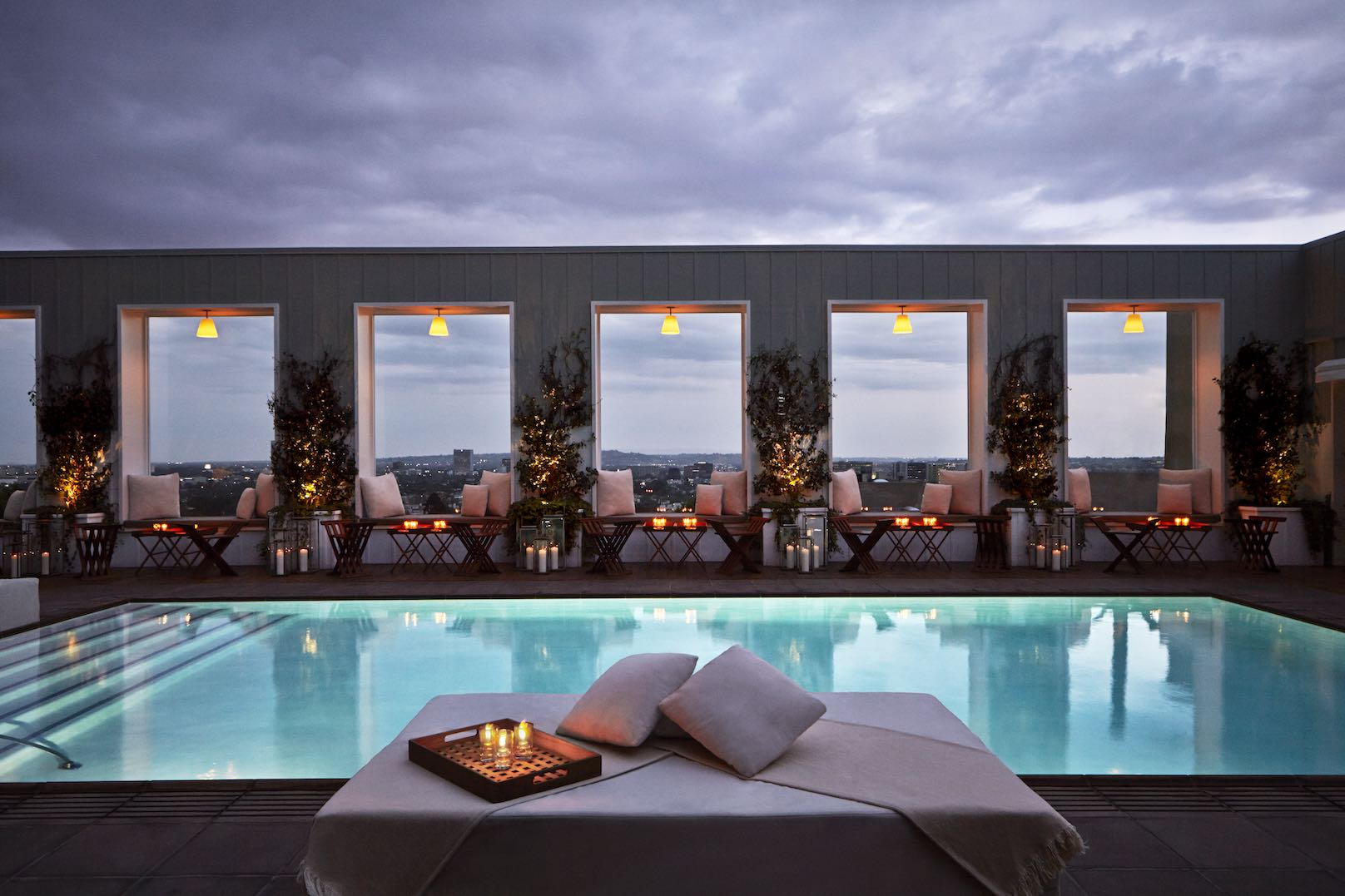 Photo Credit: sbe