Memorial Day Weekend is the perfect opportunity to plan a little mini getaway to relax and unwind. And lucky for us in Miami, we don't have to look too far or commit too much time to have our own personal escape. With some of the greatest destinations only an hour or so away, we've decided to round up a list of haute mini-vacations that are the perfect way to spend your holiday weekend.
THE OCEAN CLUB – A FOUR SEASONS RESORT – THE BAHAMAS
Photo Credit: Rupert PeaceThe stunning Four Seasons Bahamian resort is a magnificent place to get away with your loved one for the holiday weekend. One of the top wedding destinations, the 5-star luxury resort paints the perfect romantic setting to truly unwind for the long weekend, without having to stray too far. Enjoy state-of-the-art spa facilities, gorgeous oceanfront suites and villas, golf, tennis, gourmet dining and more on the beautiful Paradise Island.
SLS BAHA MAR – THE BAHAMAS 
Photo Credit: sbe
The newest sbe property located on the gorgeous white sands of Nassau in the Bahamas is the perfect quick vacation, located just 40 minutes away by plane. If you're traveling with kids, this is the ideal place to be as the Baha Mar complex has something for everyone—casinos, shopping, kids' clubs, spas, 6+ pools, pristine beaches, water activities and so much more. Plus, indulge in gourmet eats at one of the hotel's signature restaurants including sbe favorites Cleo, Katsuya and Fi'lia by Michael Schwartz.
CASA MARINA – KEY WEST 
Photo Credit: Casa Marina
Only about 2.5 hours away lies the famed town of Key West. If you want to escape the Miami crowds, this is a great and easy way to enjoy a luxurious weekend basking in the sun at the beautiful, 5-star Waldorf Astoria resort, Casa Marina. The historic property that dates back to the 1920s not only offers rich history, but also unparalleled accommodations and amenities that can't be found elsewhere in Key West. Enjoy oceanfront massage treatments, a sprawling pool, pristine fitness facilities, fine dining and the beloved beach town, Key West.
OCEAN REEF CLUB – KEY LARGO 
Photo Credit: Ocean Reef Club
A bit closer than heading all the way down to Key West and equally as beautiful, is the Ocean Reef Club in Key Largo. The beautiful beach destination is located only about an hour away from Miami, but feels like a completely different place with it's relaxed, island lifestyle. The Club is members-only for residents but offers luxury vacation rentals for you and your family at "The Inn" if you are sponsored by a member, where you can relax and enjoy all that Ocean Reef has to offer!
THE BREAKERS – PALM BEACH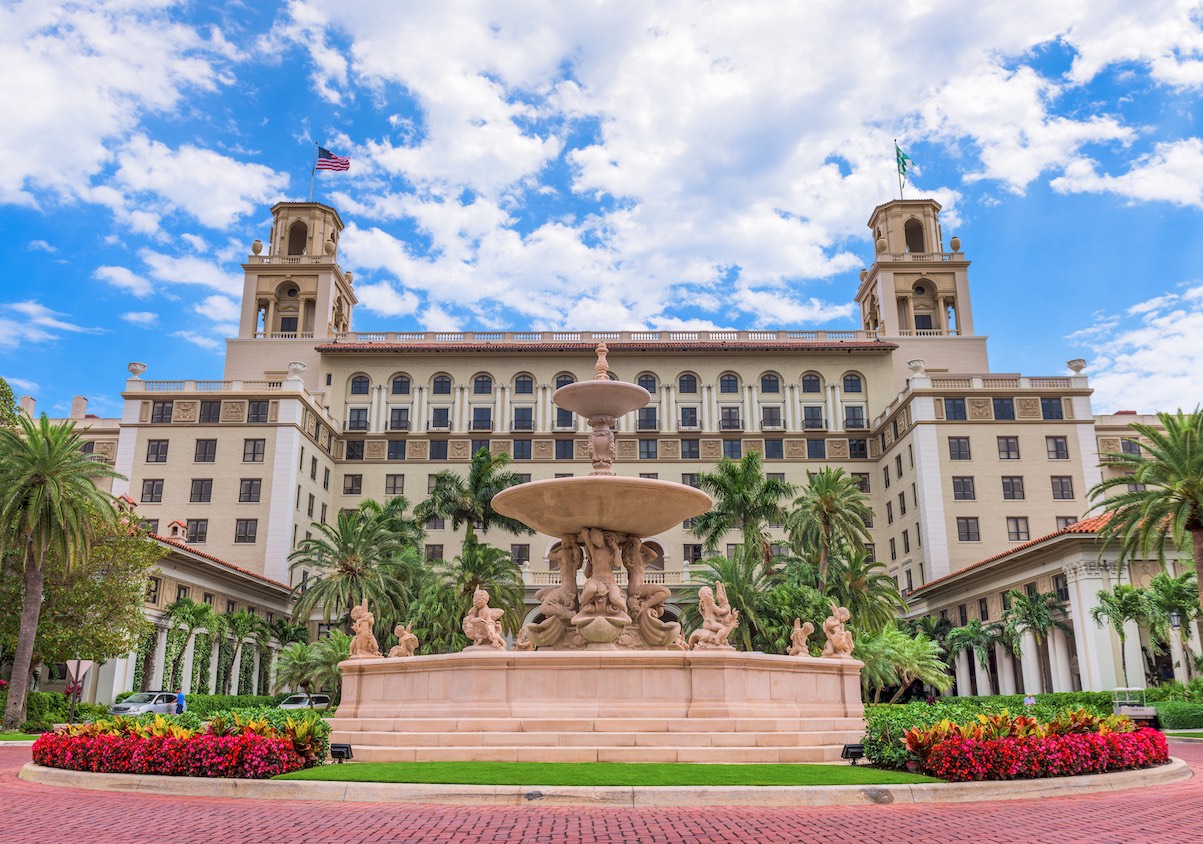 Photo Credit: ShutterstockHead to one of South Florida's most iconic destinations for your getaway weekend: The Breakers Palm Beach. The ultra-luxe, 5-star resort offers a prime destination for guests, located right on the pristine sands of Palm Beach, and just a few minutes away from the illustrious Worth Avenue, housing some of the world's leading luxury brands' finest boutiques and most coveted restaurants. It's the perfect escape from Miami for you and your family or the ideal romantic getaway for you and your special someone to enjoy the weekend in haute style.