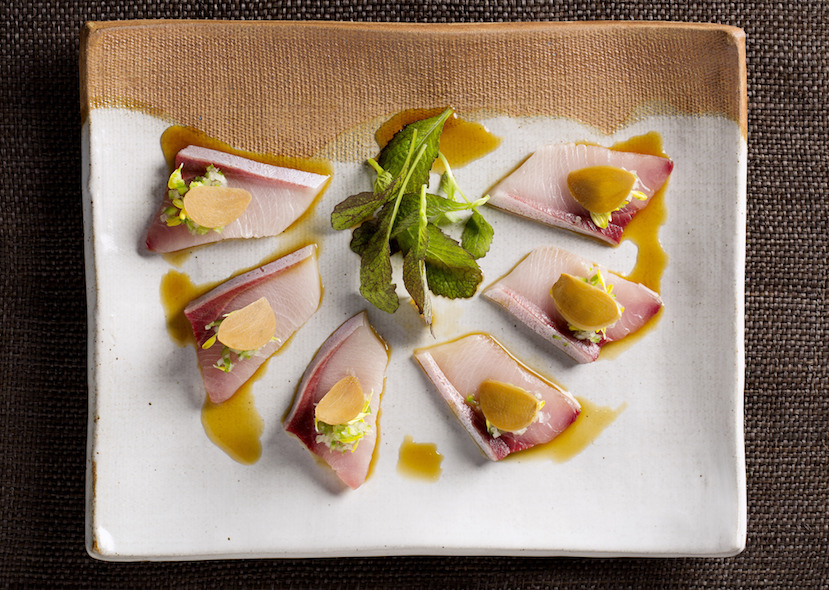 Photo Credits: Zuma
Before we begin, let's be clear on one thing: this extravagant dinner guide is not for the faint of heart. It's the supper to rival all suppers and to dine at  Zuma, you'll need confidence. People will stare, you'll feel like you can't take on one more bite, and it'll be such an extravagant show-stopping dinner that the table next to yours will hop over and join you for dessert.
Such was the case during dinner at the elegant and dimly-lit Japanese restaurant Zuma inside The Cosmopolitan of Las Vegas. The staff were eager to serve, I was ready to dine, and as the first izakaya-style dish out of 10 was served, for spectators, the show was about to start.
IZAKAYA DINING ETIQUETTE
Izakaya dining is the art of informal dining dating back to the 18th century and centers around the concept of shareable dishes combined with pubs, hence, their "snacks" menu. Make sure to accept the oshibori, a hot towel during cold months or a cold towel during warm months, to clean your hands.
COCKTAILS

It's customary to order a drink while skimming through the menu so be sure to try the smoky "Burning History" cocktail made table side and served over Japanese whiskey, honey, yuzu, and fresh ginger. In between entrees, order the "Chilli Passion Martini" and the "Lychee and Rose Petal Martini".
SNACK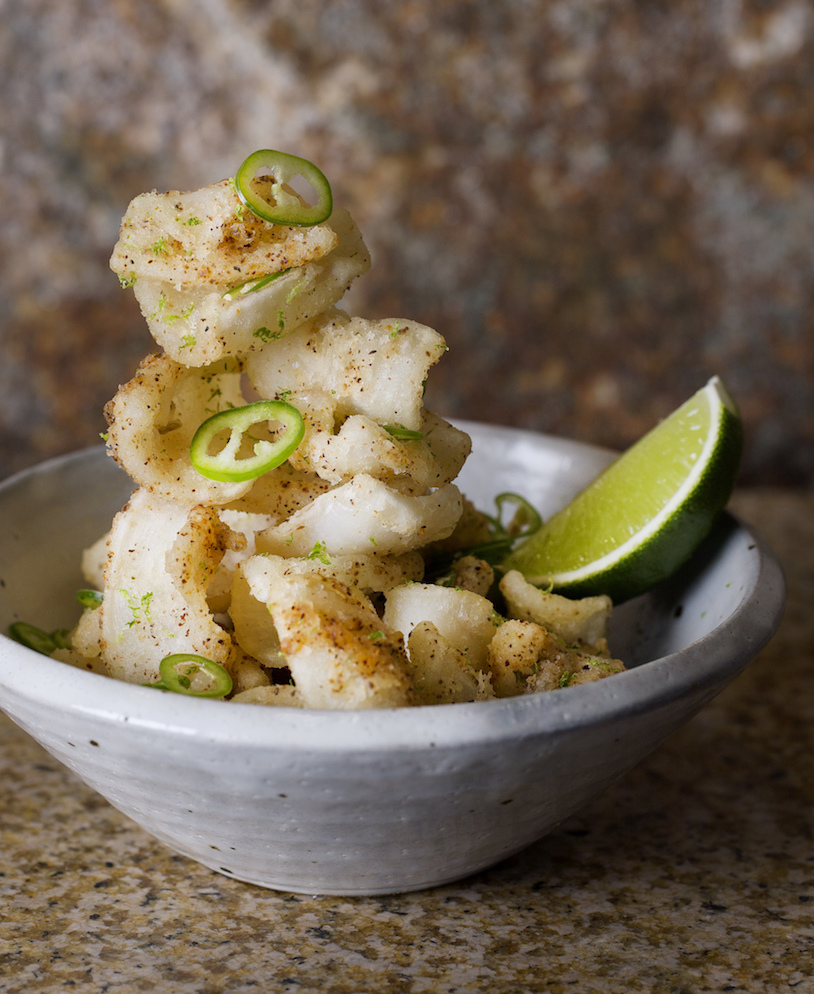 Typical in izakaya dining is also the act of ordering a shareable "snack" first. "Snacks" are the version of the appetizer. Consider the towering golden, crispy fried calamari "Ika No Kari Kari Age" served with green chili slices and a lime wedge.
FIRST ROUND OF ENTREES
Continue with "Suzuki No Osashimi" sea bass sashimi paired with a savory yuzu sauce, truffle oil, and salmon roe. Then, "Hamachi Usuzukuri Pirikara, Ninniku Gake" the luscious and buttery in texture, almost oily, bold in flavor, yellowtail sashimi with green chili relish, ponzu, and pickled garlic. Lastly, order "Buta: Bara Yuzu Miso Kurobuta" the ambitious pork belly skewer with yuzu mustard miso that surpassed expectations. But, pace yourself because there's more. Enter the "Ishi Ebi No Tempura Piri Kara Tofu" dish which is rock shrimp with lime and chili tofu.
SECOND ROUND OF ENTREES
By this point, five different food runners have made it to your table. Each runner presents dishes by name and share ingredients like a sommelier. At Zuma, your glass will never empty because attention to detail is a high priority here. When you need to place another order, the head server (like Andre at Zuma Las Vegas who you must ask for if dining here) will seem to possess psychic abilities. He'll be at the ready for your next order before you even feel to do so.
Ask for the "Yaki Taraba Gani" which is the restaurants striking buttery king crab with ponzu lime butter. While you're at it, order the rib eye steak with wafu sauce and garlic chip garnishes called "Rib Eye No Tamanegi Ponzu Fuum". Finish off with the exceptional "Gindara No Saikyo Yaki" and two sushi rolls of your choice.
DESSERT

Champagne flew in next. By now, I figured, the entire restaurant wondered "who exactly is this person commanding all this attention?" Finally, someone next to me mustered up the courage to come over and ask but not before taking a photo of Zuma's striking off the menu dessert boat topped with ice cream, lychees, sorbet, grapes, kiwis, watermelon, homemade key lime cheesecake, and more. And, thank goodness two of the gentlemen from the party of seven sitting next to me joined in because I had tapped out three dishes ago. It's true. I'm not easily impressed especially as a spawn from the capital city of the world where world-class hospitality originated from (Las Vegas), but Zuma Las Vegas has left me hungry for me.
Subscribe to discover the best kept secrets in your city