Photo Credit: FANTASY THE STRIP'S BIGGEST TEASE
Get excited because Truffle Festival season is here and just in time for Valentine's Day. José Andrés is leading the way at Bazaar Meat. And, Beauty & Essex has an extravagant and brilliant $1,000 dessert waiting to be consumed. This is not a drill.  We'll be updating, so bookmark this page. Save us a bite!
1. TRUFFLE 12-COURSE MEAL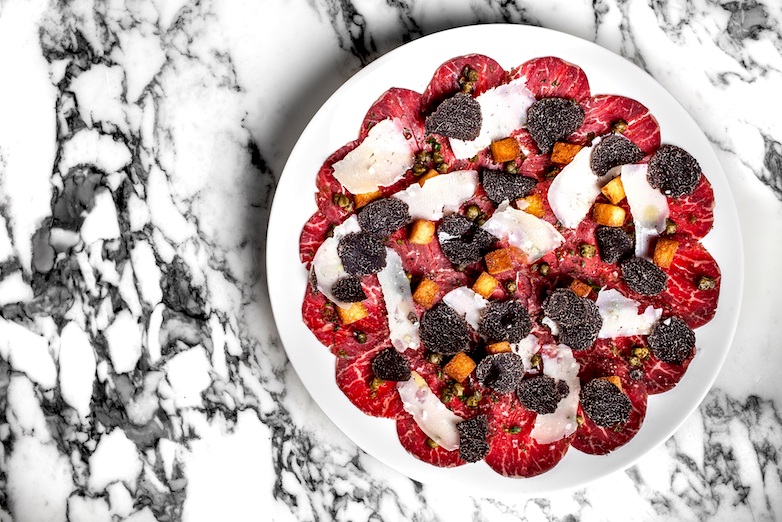 Photo Credit: CHRIS WESSLING
The insatiable and delicious Bazaar Meat by José Andrés at SLS Las Vegas is offering a 12-course  truffle tasting menu. Even cocktails have been crafted with black truffles. The 12-course meal is accentuated by black truffles, Catalan-style, at only $150 exclusively for the month of February. The course is hand selected by Andrés himself. Even cocktails have been crafted with black truffles.
---
2. $1,000 GLITTER DONUT AND CHAMPAGNE DESSERT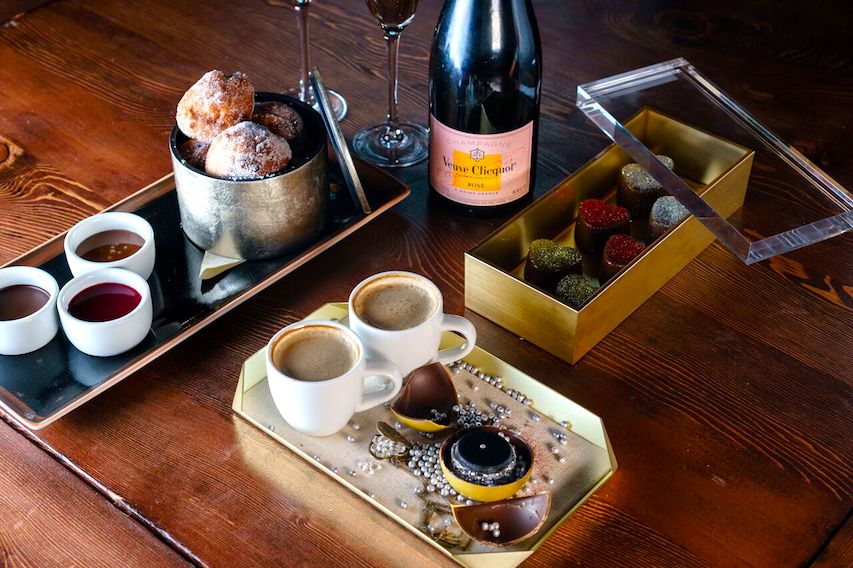 Photo Credit: BEAUTY & ESSEX
Get ready for this next mouthful. Beauty & Essex at The Cosmopolitan is rolling out an extravagant jewelry box filled with glitter-dusted doughnuts served with caramel, chocolate, and berry dipping sauces for Valentine's Day. It is served on a tray with two espresso macchiatos with heart-shaped sugar jewels. Plus, a chocolate sphere encasing a cut-white 0.10-carat diamond! Don't forget the champagne bottle of Veuve Clicquot.
---
3. LIVE YOUR FANTASY
Photo Credit: FANTASY THE STRIP'S BIGGEST TEASE
The ladies of FANTASY at Luxor Hotel and Casino perform a seductive and engaging show. It is injected with humor by Sean E. Cooper and vibrating vocals by Lorena Peril. It's the kind of show you can watch alone or with someone else. FANTASY is hilarious, fun, full of talented individuals, cheeky and sexy yet tasteful enough that anyone between the ages of 18 to 65 will enjoy on Valentine's Day.
4. SPACE YACHT PARTY
Photo Credit: ANTHONY MAIR
Everything on this list unconventional and the Space Yacht party is no exception.Commonwealth bar tapped the party brand, Space Yacht, to create a rooftop party for singles and lovers on Valentine's Day. EDM music will be playing throughout the night and you can order drinks such "Little Hot Mess" or "Men In Tights".