The holiday season is upon us, and we've rounded up some our favorite items for that special someone in your life, as part of our Haute Holiday Gift Guide.
For the Customization Connoisseur: Logan Real Custom Design 
Photo Credit: Logan Real
If you're looking to impress your partner with a bespoke gift, then head to Miami's own Logan Real. The talented artist specializes in personalized, hand-painted customization of luxury leathers, canvas and denim, and works primarily with Goyard, Louis Vuitton, Hermès, Cèline and Gucci. Whatever design you have in mind, Logan is able to impeccably execute it with a one-three week turnaround. We guarantee you won't be able to find this special gift anywhere else. Visit www.loganreal.com to schedule price quote or appointment. 
---
For the Wine & Champagne Aficionado: Dom Pérignon P2 Vintage 2000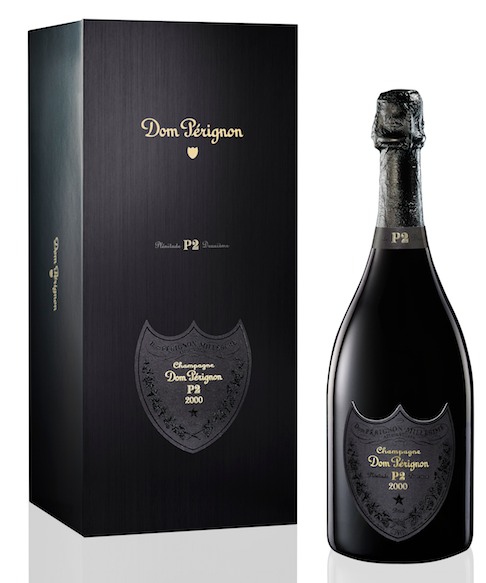 Photo Credit: Dom Perignon
When in doubt, you can't go wrong with a high-end bottle of Champagne—and it doesn't get much higher-end than a bottle of Dom Pérignon P2 Vintage 2000. This extra matured expression is the second Plénitude – the term the brand has coined, meaning a "captured moment when the wine sings higher and stronger" – peaking the energy of the Champagne. Overall, the resulting flavor notes are incredibly harmonious fresh, deep and ripe.
---
For the Competitor: Louis Vuitton Ping-Pong Set James
Photo Credit: Louis Vuitton
Nobody needs an LV table tennis set; but this one is particularly lust-worthy. This portable, luxurious table tennis set comes with two professionally designed LV Ping-Pong paddles, regulation balls in a custom holder and an exclusive cover crafted in Monogram Eclipse canvas with special, metal LV accents on the handles. Whether you're at home relaxing or jet-setting during the holidays, the chic set will have you serving up the competition in style.
Price: $2,210
Where to get it: Louis Vuitton Miami Design District Boutique – 140 NE 39th Street, Miami, FL 33137
---
For the Trend-Setter: Gucci x Coco Capitan Belt Bag 
Photo Credit: Gucci
Available exclusively at the new Miami Design District boutique, the belt bag is part of a limited-edition collaboration between Gucci and Spanish designer Coco Capitan. The unique line has almost completely sold out around the country, due to its limited quantity and unique artistic range of pieces that showcase the Spanish artist's offbeat sense of humor. To impress the fashion-forward man in your life, snag one of these before they sell out quick.
Price: $1,900
Where to get it: Gucci Miami Design District Boutique – 139 NE 41st Street, Suite 115, Miami, Florida 33137
---
For the Music Enthusiast: Dior Homme x Sennheiser Home Solution 
Photo Credit: Dior Homme
This gorgeous, four-piece set is the answer to all your entertainment needs—whether you're looking to entertain at home with high-quality sound, or you're looking to block out the world and unwind to some music with the noise-cancelling headphones, this fashionable music set has everything you need. The special collaboration between Dior Homme and Sennheiser Home delivers chic sophistication and excellent quality. The special edition is styled by Dior Homme in shades of black and charcoal grey trimmed with red and brushed metal details, giving it a sleek look that will blend well perfectly inside the home. But it's not just all for show—the exceptional headphones are connected to the Sennheiser HDVD 800 headphone amplifier, creating unbeatable sound quality.
Where to get it: Dior Homme Miami Design District Boutique – 161 NE 40th St #102, Miami, FL 33137
---
For the Lady Who Lunches: Hermès H Deco Tea Set
Photo Credit: Hermes
To entertain upcoming holiday affairs, the gorgeous Hermès H Deco Rouge Tea Set adds a sophisticated pop of color to your everyday china sets. Perfect for an afternoon or dessert tea, the delicate set comes with a porcelain teapot and two tea cups with saucers.
Price: $840
Where to get it: Hermès Miami Design District Boutique – 163 Northeast 39th Street, Miami, FL, 33137
---
For the Girl-On-The-Go: Louis Vuitton Palm Springs PM Backpack 
Photo Credit: Louis Vuitton
Backpacks made a huge comeback this year – and Louis Vuitton always does it right. The Palm Springs PM style was wildly popular when it was first introduced, and this season's Patchwork Waves pattern from the Cruise 18 collection is no exception. The black-and-red design makes a bold statement on top of the classic Damier Azur gray-and-white checks, while the coated canvas exterior makes the style extremely durable.
Price: $2,220
Where to get it: Louis Vuitton website
---
For the Statement Maker: Panthère de Cartier Watch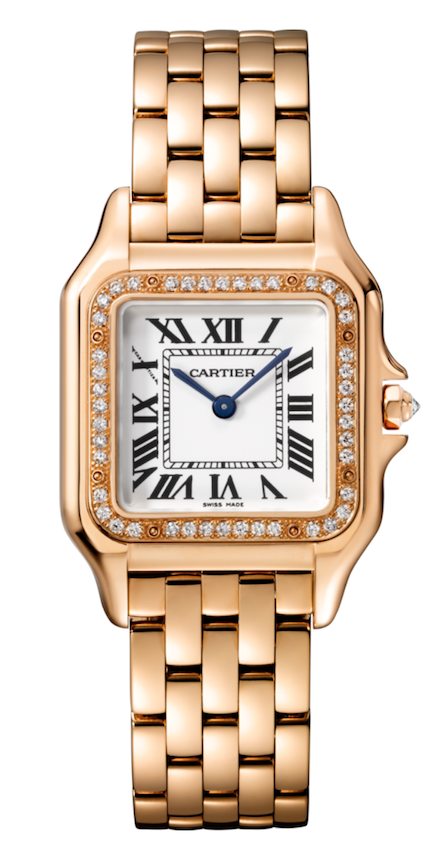 Photo Credit: Cartier
There's nothing like a timeless Cartier piece – and the Panthère watch is no exception. The design was originally introduced in the early 1980s and was discontinued in the early 2000s. This year, Cartier brought back the collection with a bang. Though it comes in a variety of finishes (yellow gold, white gold, steel, diamonds, no diamonds…the list goes on…), we're particularly fond of this pink gold version with diamonds, as it perfectly combines haute joaillerie with a haute timepiece. To make it even extra special, Cartier offers two lines of custom engraving on the watch.
Price: $27,100
Where to get it: Cartier website
---
For the Watch Collector: Louis Vuitton Men's Watch Box 
Photo Credit: Louis Vuitton
To ensure your man's precious timepieces are treated with the care they deserve—and to make sure they're protected safely–gift this beautiful Louis Vuitton Damier Graphite Canvas watch case. If you travel from city to city frequently, it's the perfect storage option as it easily moves from safe to suitcase and holds eight timepieces easily. There's an additional tray included to hide other valuables, as well.
Price: $6,300
Where to get it: Louis Vuitton Miami Design District Boutique – 140 NE 39th Street, Miami, FL 33137
---
For the Lady Who Lights Up The Room: Van Cleef & Arpels Magic Alhambra Earrings
Photo Credit: Van Cleef & Arpels
To show the woman in your life how much she means to you and to make her truly sparkle, spoil her with a stunning pair of Van Cleef & Arpels' Magic Alhambra Earrings. Part of the emblematic Alhambra collection, the white gold earring set gathers different sized Alhambra motifs, so that they come together in what the brand likes to call a "joyful dance." These dazzling diamonds unequivocally say I love you in a special way.
Price: $46,500
Where to get them: Van Cleef & Arpels Miami Design District Maison – 140 NE 39th St, Miami, FL 33137
Subscribe to discover the best kept secrets in your city