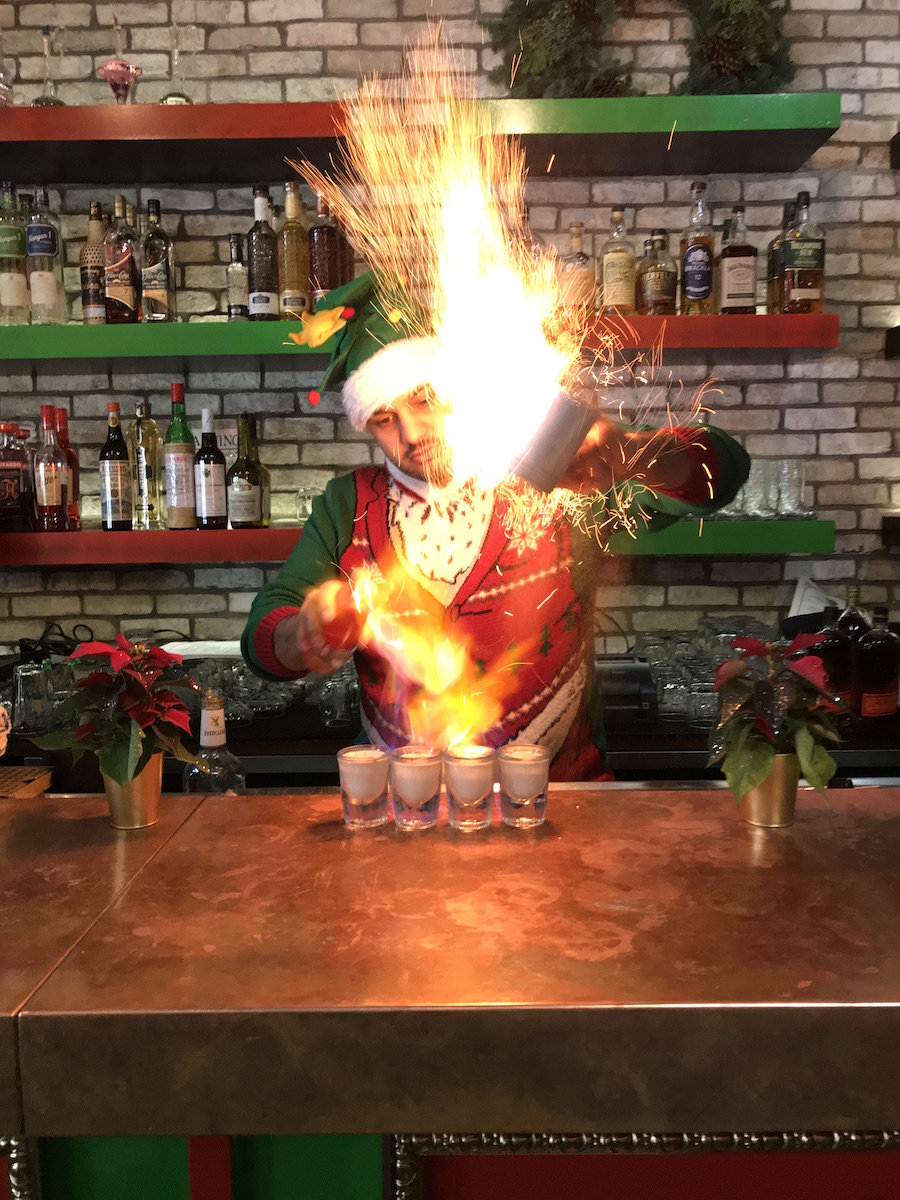 To quote Will Farrell's character, Buddy, in the classic holiday film, Elf, "the best way to spread Christmas Cheer is singing loud for all to hear." The second best way? To spend the evening with your friends at one of San Francisco's new Christmas-themed pop-up bars. These bars are the stuff Buddy dreams of!
The first is called Miracle and it's going down at Kevin Diedrich's beloved bar, P.C.H. Miracle launched in New York City in 2014 and this year, it's spreading Christmas cheer at 50 different locations across the globe. The bar launched the day after Thanksgiving and will offer seasonal specialty cocktails in a wildly festive setting through Christmas Eve, Sunday, December 24. PCH's normal cocktail menu won't be available; instead there will be Miracle's cocktails like the You'll Shoot Your Rye Out (pumpkin spiced rye whiskey, Budweiser­-marshmallow syrup, egg) and a Snowball Old Fashioned (gingerbread bourbon, wormwood bitters, lemon zest). Greg Boehm, the founder of the pop-up bar is also the owner of barware sales website Cocktail Kingdom, and his company will supply PCH with the custom Christmas coupes and commemorative items. Diedrich's team is doing the decor and he promises that it will be spectacular. He told Eater SF that he's channeling his inner Clark Griswold.
Photo Credit: Cherlyn Medina
Over in North Beach is the second Christmas-themed pop-up bar, Deck the Halls. The themed bar is in the old Square space in North Beach's Washington Square Park and it also opened last Friday. Deck the Halls is a collaboration between Nick Floulis, Shaher Misif, and Ken Luciano and it will run until the New Year. Cocktails include the Naughty or Nice—a muddled mint, lemon, agave and pomegranate concoction paired with a choice of two smashes: the Naughty being a smoky Creyente Mezcal or the Nice, a smooth Maestro Dobel Tequila; and the The Gingerbread House, made with dark rum, spiced ginger molasses, and heavy cream. There will be small bar bites to tide over hungry bar goers. Designer Nick Roberto of Auspice Design (who did Trick Dog) describes the decor as  "toy store meets comfy lodge meets penguin paradise."
What are you waiting for?! Get your holiday drink on now.
Subscribe to discover the best kept secrets in your city