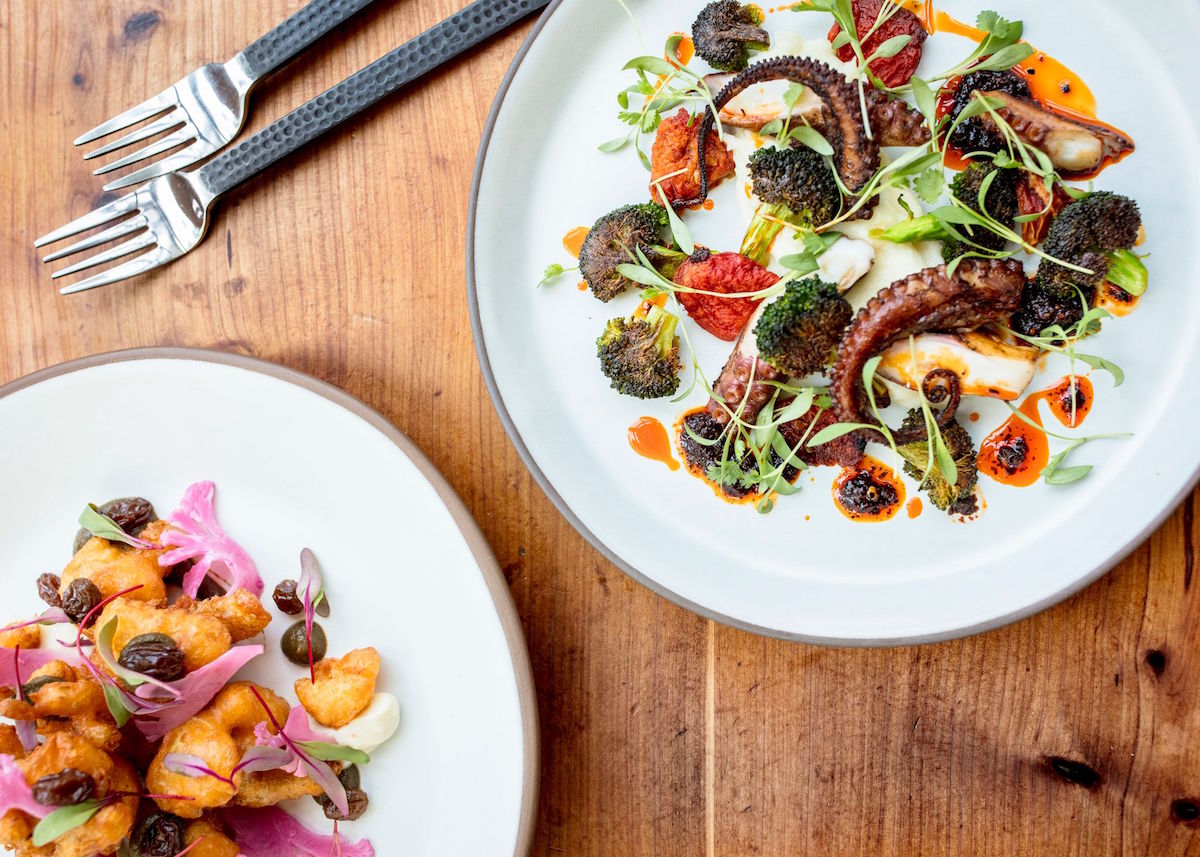 Photo Credit: Kelly Puleio
Sometimes for a restaurant to remain successful and current, it must shut down and reopen with an entirely new look and menu. Such was the case for The Absinthe Group's (TAG) Boxing Room. On the eve of the group's 20th anniversary, the New Orleans-inspired eatery closed for a reconcepting. It emerged mid-summer as Barcino, a gorgeous new Catalan dining destination helmed by chef Ryan McIlwraith. Spain is having a moment in San Francisco's culinary scene with Barcino's sister restaurant, Bellota, flourishing in SOMA. It was only natural for TAG's founder, industry vet Bill Russell-Shapiro, to follow the trend. While Bellota serves classic Spanish cuisine with a California twist, Barcino specializes in contemporary and innovative Catalan fare.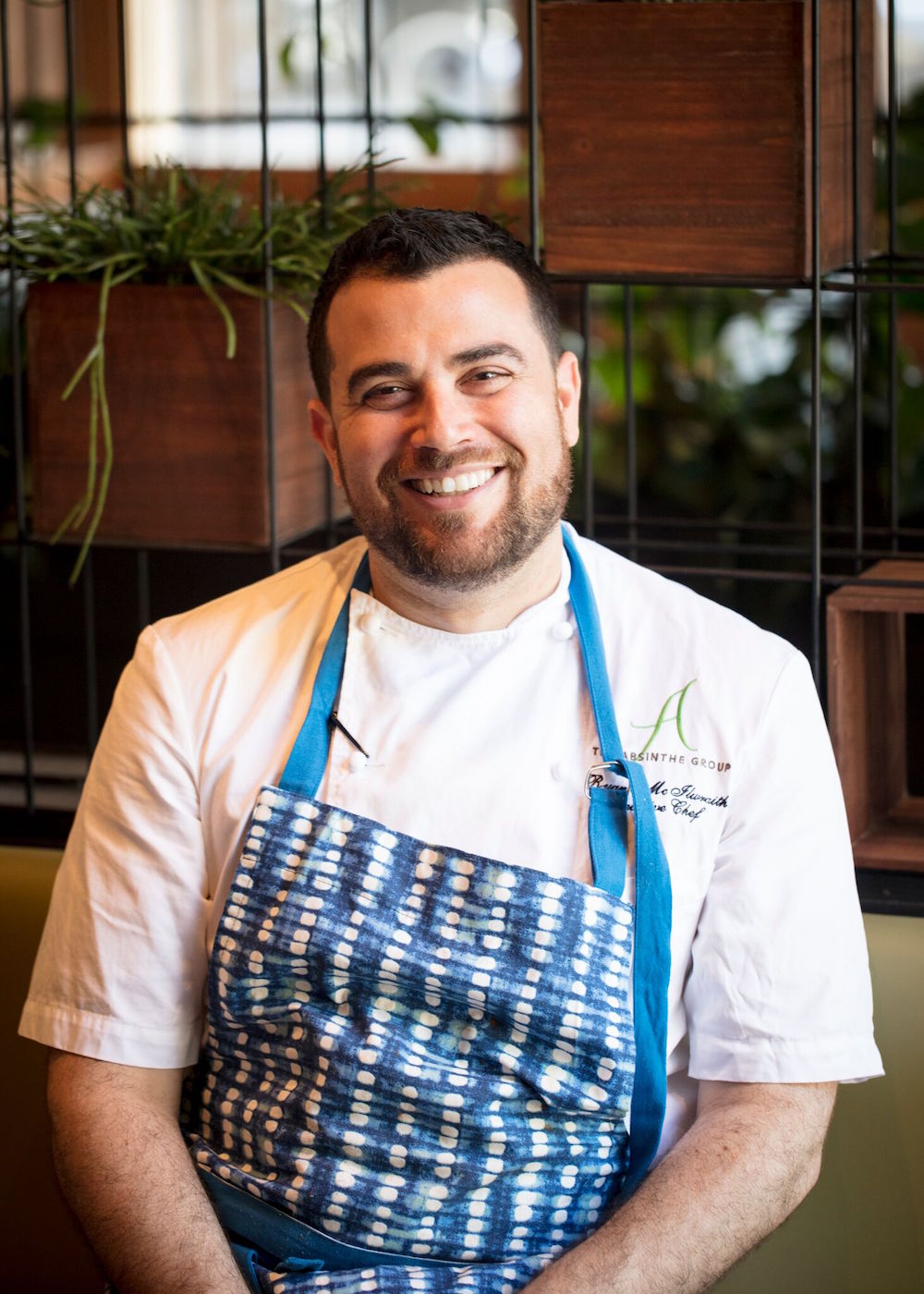 Photo Credit: Kelly Puleio
Inspired by Barcelona's famed pa amb tomaquet, McIlwraith serves crusty toasted baguette slices slathered with tomato pulp and other delightful Spanish toppings like sobrasada sausage and jamon Iberico. Raw bar offerings—oyster, octopus, dry-aged beef, etc.—are creative and seasonal. The standout amongst the fish is the lightly smoked salmon with pickled plums, served on a pool of incredible, intensely creamy almond gazpacho.
Photo Credit: Kelly Puleio
The generously sized tapas are made with traditional ingredients, but have an unexpected preparation or unusual presentation. For example, the Caesar salad has all the quintessential components (Romaine lettuce, grated cheese, briny anchovies, and crisp bread), but it's not your typical Caesar. It's a heart of Romaine covered in a generous layer of Manchego breadcrumbs, with boquerones (marinated anchovies) draped elegantly over the top. It's absolutely heavenly: the texture is wonderful and the flavor perfect—it's a dynamic dish we'd happily eat over and over again. Tortilla, the humble egg and potato pie, is indulgently reimagined as a mound of warm potato chips topped with a sunny-side up egg. Jamon, caviar, and Idiazabal cheese crema make it deliciously decadent.
Photo Credit: Kelly Puleio
A dish this opulent requires a refreshing libation to cut the richness. Luckily, Barcino's beverage program offers plenty. There are craft cocktails (try the Up-to-Date, a well-balanced mixture of rye, orange liqueur, and oloroso sherry) and large format cava, plus interesting Spanish varietals such as Parellada, a fresh, young, delightful white wine. In the mood for dessert? The brown sugar natilla with roasted peaches, salted vanilla crumble, and sour meringue is superb; it's creamy, sweet, fruity, and salty all at the same time.
Photo Credit: Kelly Puleio
With live greenery, spidery ferns, exposed wood beams, metal trellises, and a massive mirror with an etched map of Barcelona, the space has been given a modern transformation. Barcino proves, with a fresh look and great menu, that TAG is still at the top of their game.