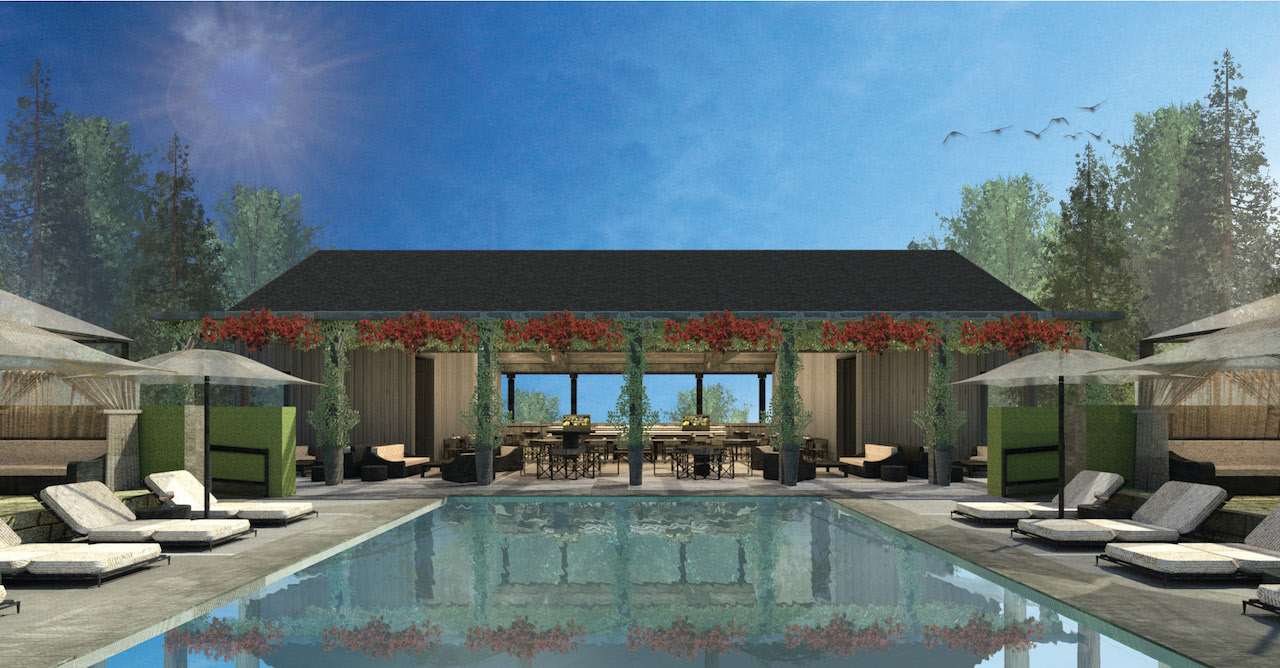 With its gorgeous grounds, pristine golf and croquet courses, three-Michelin star restaurant, chic cottages, and doting staff, Meadowood has long been our favorite resort in Napa. Two years ago, the hotel upped its luxury quotient with the opening of a brand new all-suite spa with all treatments starting at 90 minutes. Now comes the news that Meadowood will be taking their resort game up a notch with a new pool and fitness area.
Pending necessary county approvals, the renovation project will break ground this fall with the renovated pools and fitness environment debuting Memorial Day 2018. "The renovation of our pools, surrounding dining areas and fitness center are part of a continuing investment by the Meadowood owners to ensure the estate remains the premiere Napa Valley destination for discerning travelers while preserving the private, beautiful and tranquil property for generations to come," general manager Patrick Nayrolles said in a statement. The fitness center will be completely updated with specialty spaces dedicated to weight training, cardio workouts, and fitness classes. The locker rooms will be expanded and a new lounge area will be added. The fitness center's look will mimic the style of the spa—with natural elements (redwood, oak, stone, ferns, etc.), a neutral color palette, and rustic-chic masculine details.
Currently there are two pools, but after the renovation, there will be three. A new upper adult pool will replace the current lap pool that is adjacent to the fitness center. It will be a quiet tranquil space with natural landscaping, cabanas, and an adult-only whirlpool. The lap pool is relocating to a place more convenient to year-round swimmers. The existing children's pool and family snack bar will be replaced with an entirely new, expanded facility that will better the entire family experience. The new Pool Café will be in between the adult pool and the lap pool. It will also take inspiration from the architectural style of the Meadowood Spa. It will extend the indoors outside with a shaded trellis area with both heaters and fans, making it a year-round place to hang out. All of these exciting changes ensure that next summer, Meadowood will be a must-visit destination.