Photo Credit: @IntChampionsCup
It's all the country's buzzing about—El Clásico is quickly approaching. Real Madrid and FC Barcelona will come face to face on the field of Hard Rock Stadium in Miami Gardens for the much-anticipated match that is scheduled to take place on July 29th. Kick your couch potato tendencies to the curb and experience the rivalry in full-effect at some of Miami's hottest attractions. In celebration of the match, there are packages, parties and events that you definitely want to know about. Check out the listings below that'll help you plan an action-packed and unforgettable weekend.
SPECIAL OFFERS:
Faena x El Clásico Package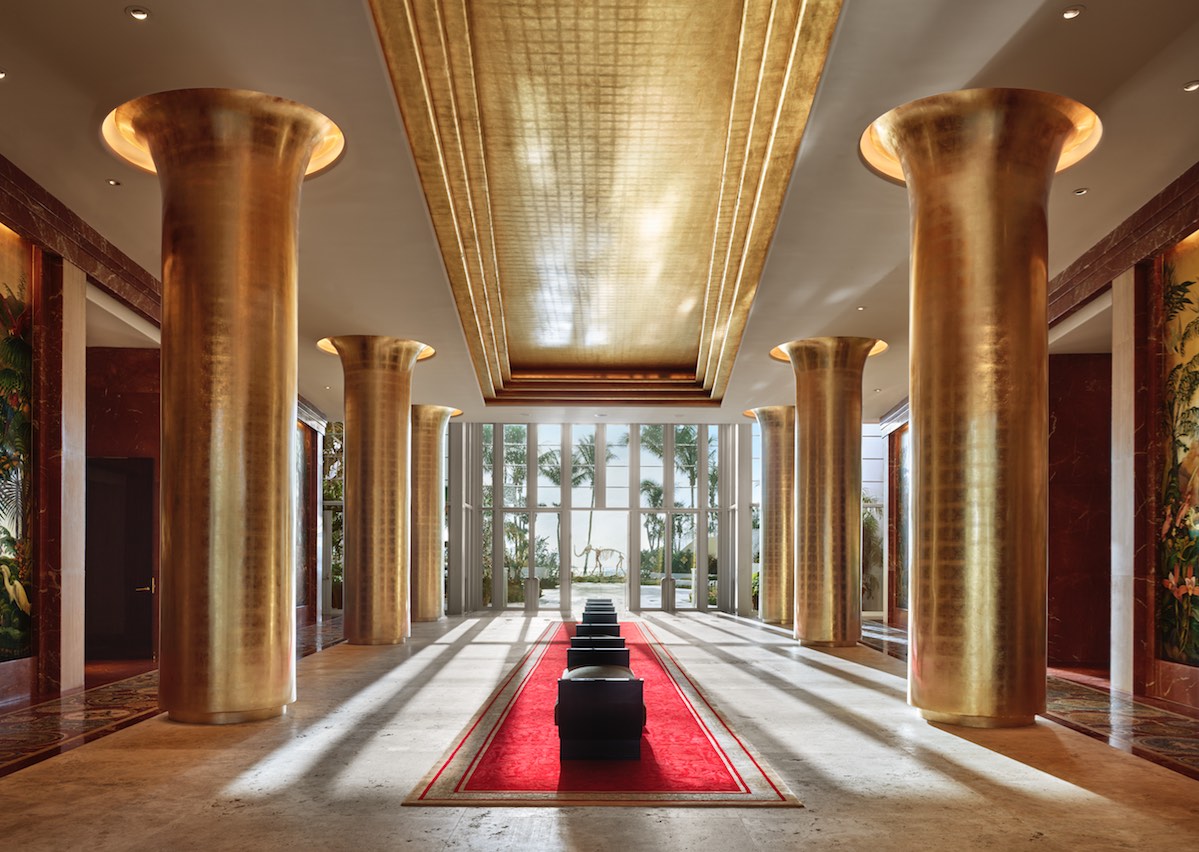 Photo Credit: Nik Koenig
Located in the heart of Miami Beach, the extravagant Faena Hotel is offering an exclusive package in celebration of this epic battle between two of Europe's most elite soccer clubs. If a two night stay in their killer Premier Corner Oceanfront Suite isn't enough to persuade you to join in on the action, the offer also includes daily American breakfast for two at their poolside terrace, two tickets to El Clásico practice events, two 100-level seating tickets, complete with luxurious roundtrip stadium transfers in their signature Cadillac vehicles.
Package Details Includes: 
Two-night stay in one of Faena's stunning Premier Corner Oceanfront One-Bedroom Suites
Two tickets to El Clásico match with premier 100-level seating
Two tickets to El Clásico practice events
Luxury roundtrip stadium transfers in one of Faena's signature Cadillac vehicles
Daily American breakfast for two guests at Faena's poolside Veranda terrace
Faena x El Clásico Ultimate Package
For soccer-enthusiasts, Faena's ultimate package, which treats you and a guest to even more luxuries, is a deal you can't resist. Extend your stay to four-nights in one of their Signature Suites as you kick off your weekend with the match between Paris Saint-Germain and Juventus. The following day, you will be granted access into Seminole Hard Rock Hotel & Casino's El Clásico VIP Party, which features a special guest performance by Sean Paul, and is sure to get keep you in good spirits until the rivalry match. The VIP style offer will also gain you entry to the private practices of stars, such as Cristiano Ronaldo and Lionel Messi as they prepare for the ultimate face-off. As if this wasn't enough, you will be chauffeured to and from the stadium, as you please, and assisted to your premier suite-level seating accompanied by complimentary food and beverages.
Package Details Includes: 
Four-night stay in one of Faena's stunning Signature Suites
Two tickets to El Clásico match with premier suite-level seating
Two tickets to El Clásico practice events with premier suite-level seating
Access to El Clásico's official VIP Party at Hard Rock Casino and Hotel
Two tickets to Paris Saint-Germain vs. Juventus marquee match with premier suite-level seating
Access to Faena's Living Room Suite viewing box with complimentary food, bar and beverage
Luxury roundtrip stadium transfers in one of Faena's signature Cadillac vehicles
1 Hotel South Beach x The El Clásico Package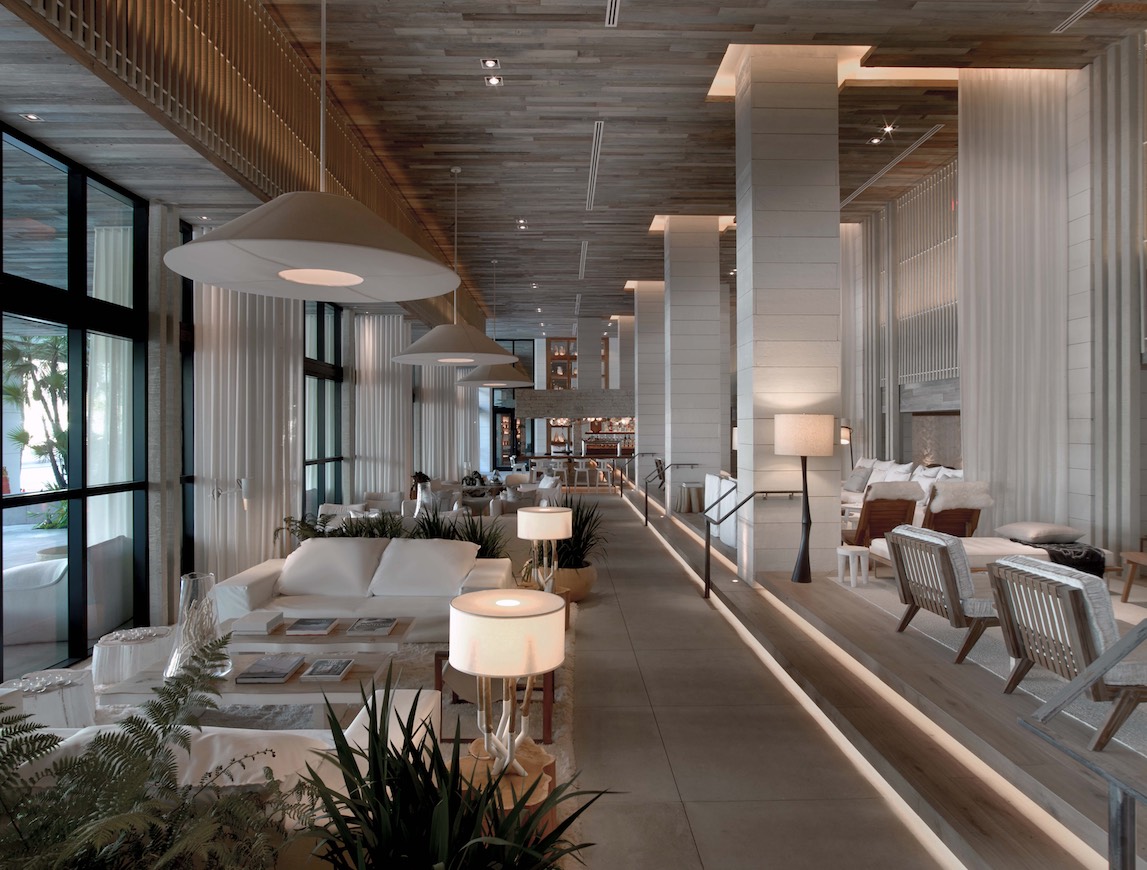 Photo Credit: 1 Hotel South Beach
Stay at 1 Hotel South Beach and be treated to much more than just their ocean-front balconies and one-of-a-kind eco-friendly facility when you purchase their El Clásico bundle. For the avid fútbol follower, stay the 4 nights available and sit on the sidelines for Paris Saint-Germain vs. Juventus the first night you arrive. If you prefer to arrive later, the 1 Hotel will provide you with two 100 Level Sideline tickets just for El Clásico. Each stay is equipped with a daily breakfast buffet for two at Beachcraft, Tom Colicchio's beachside grill which prepares delicious American cuisine. Celebrate a victory or blow off some steam at the 1 Rooftop Pool Parties the package grants you access to on the 27th and 28th.
Package Details Includes: 
Daily Chef's Breakfast Buffet for two at Beachcraft by Tom Colicchio
Transfer to and from Hard Rock Stadium for games (7/26 and/or 7/29)
One El Clásico signature football
Invitation(s) to 1 Rooftop Exclusive Pool Parties (7/27 and 7/28)
On-site exclusive viewing party (for stays including 7/29)
WHERE TO STAY:
SEMINOLE HARD ROCK & CASINO 
What better place to stay than where all the action is taking place? Known as one of South Florida's best entertainment locations, this hotel offers spacious rooms paired with large exterior windows that allow for panoramic views. If you're looking to indulge in a lively weekend, this is the place to do it. This Vegas-style casino is filled with constant hustle and bustle due to their wide variety of dining options, lively bars and nightclub that are sure to add to the excitement of El Clásico.
FONTAINEBLEAU MIAMI BEACH
Located on Collins Avenue, the Fontainebleau is well-known due to its popularity with celebrities. Its gorgeous décor provides for a stylish blend of glamor and luxury. The multitude of activities that are available for guests to partake in at this Miami Beach destination are limitless: the extravagant pool allows for ultimate relaxation, while their up-scale restaurants enable both locals and tourists to indulge in savory delights. Either way, there is no way to go wrong with a stay here.
W SOUTH BEACH
The W is sure to keep you occupied due to their lengthy abundance of amenities. In addition to their cuisine options, a spa, tranquil lounge and basketball and tennis courts are available to guests. Not only are their rooms paired with beautiful ocean views, but the excellent service will guarantee your stay surpasses any expectations.
WHAT TO ATTEND:
BRICKELL CITY CENTRE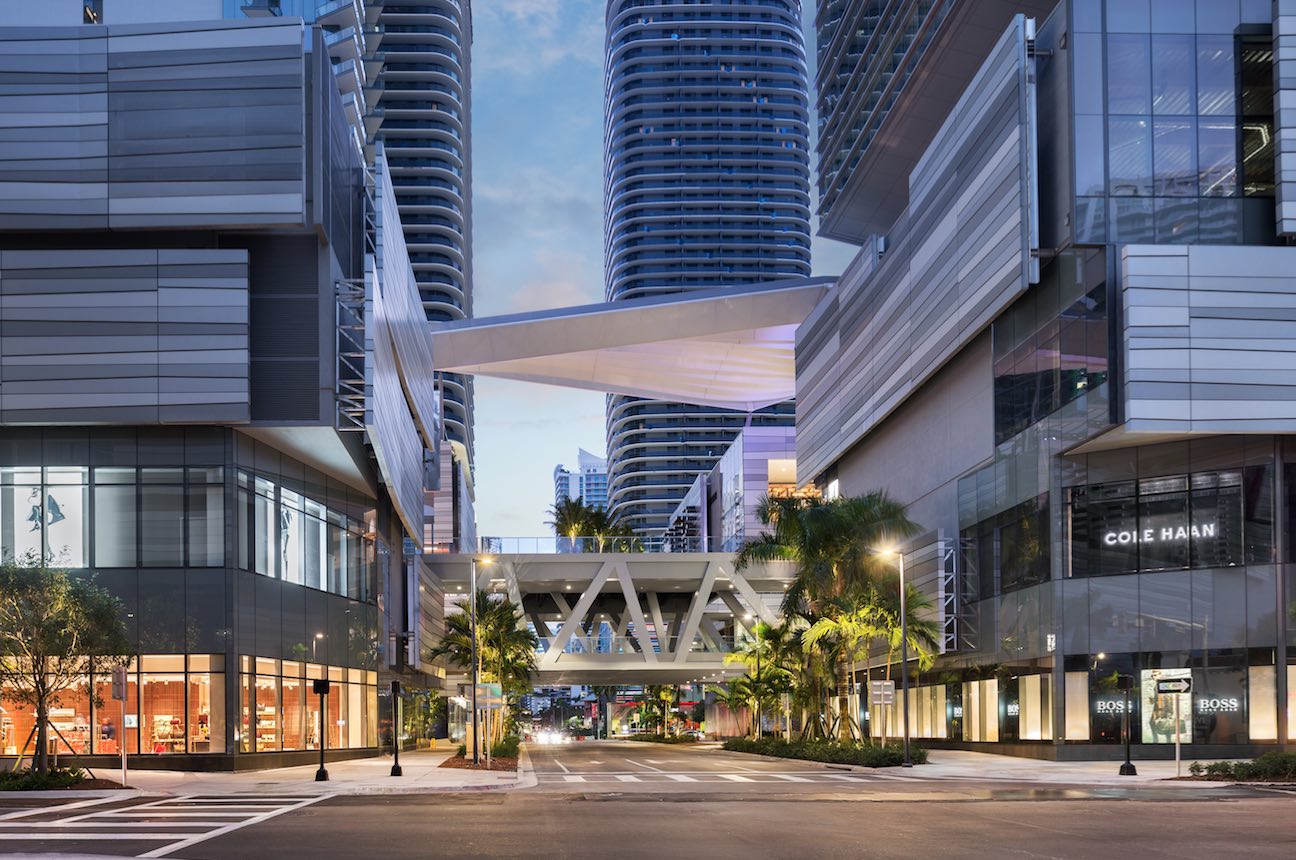 Photo Credit: Brickell City Centre
If the stresses of game day wore you out, Brickell City Centre can end your night with a more tranquilized approach. Portraits of El Clásico, created by Plant the Future, will be on display and available to the public on July 28th until September 4th on the retail center's third floor next to CMX, the dine-in theater. The Miami-based gallery created life-like portraits made of moss of FB Barcelona and Real Madrid soccer stars, such as Ronaldo and Messi. Stop by to experience the technicality and talent that went into the production of these legends.
WALL LOUNGE
Head to Wall Lounge to conclude your night at The Official After Party of the International Champions Cup 2017 on July 26th. After an eventful day, solidify the night with a special performance by Flo Rida and an unlimited amount of fun at one of Miami's most exclusive nightspots.
ORA NIGHTCLUB 
On July 27th, Ora will open its doors at 11 p.m. in celebration of the Official El Clásico Miami Launch Party. Not only will the event feature a performance by Lil' Wayne, but it was also provide a glamorous setting for guests to dance the night away prior to the big game. If you're looking for just the right setting to cut loose, this is the place to do it. Their music and well-lit dance floor will not disappoint.
STORY NIGHTCLUB
If you opt to keep the party going the night before the game, Story will be hosting the Official El Clásico Miami Pre Party at their chic nightclub on July 28th.The stylish venue is famously known for it's mesmerizing visuals that deem it incomparable to its competition. Experience the incredible vibe that their setting has to offer as you take advantage of their bottle service and enjoy a performance by a special guest.
E11EVEN MIAMI
For those of you unable to make the game, don't miss out on the fun and visit E11EVEN to join in on the watch-party. Not only will the game be viewed on a 30ft screen with surround sound, but you will also be presented with comfortable seating, an incredible ambiance and they're offering a full menu for guests to order from. Not to mention, the party will occur on their incredible rooftop that will provide you with astonishing views as you cheer on your team of choice.
ROCKWELL MIAMI
On the 29th, Beats by Dre has you covered for plans following El Clásico. Whether you're drowning your sorrows or celebrating a victory, stop by Rockwell to experience their after party in full effect.This venue always serves up the best music and is sure to provide a great nightlife experience that you can't resist.  Even better, DJ Khaled is scheduled for a special performance that will conclude your weekend in the most extravagant way possible.
Subscribe to discover the best kept secrets in your city