Photo Credit: Lara Hata
San Franciscans love to throw a party and will come up with any excuse to do so. Case in point: this Sunday's Oscars ceremony. There are all sorts of fun festivities taking place that afternoon! Wondering where to cheer on the Bay Area representatives (Oakland native Mahershala Ali is nominated for his role in Moonlight and Cal graduate Daphne Matziaraki is nominated for best documentary) at the main event? Here are the best Oscars parties that are taking place this weekend.
At Finn Town, our new favorite Castro restuarant, Ryan Scott is hosting a "You're Dead to Me Oscars" party that benefits Bay Area Musicals. Guests are encouraged to come in costume, wearing a look inspired by their favorite late actor or actress. There will be a red carpet with a step and repeat for photography and the best costumes will win a prize. The all-inclusive ticket features an open bar from 4 to 7 p.m. and passed appetizers from the kitchen.
In the mood for something more upscale? Head to the penthouse at the Fairmont Hotel for the Saint Francis Foundation Ambassador's viewing party. Formal attire is required for the event that will have specialty cocktails and plenty of delicious bites. The awards ceremony will air on five screening rooms throughout the glorious suite. All proceeds from the event will support the Saint Francis Foundation at the Saint Francis Memorial Hospital.
The Academy of Friends is hosting their 37th annual awards night gala which benefits Bay Area HIV/AIDS services. The theme for this year's event is Shanghai Nights and the Tablehopper, Marcia Gagliardi, has curated the bites that will  be served at the party. You can sample bites from Liholiho Yacht Club, Mister Jiu's, Tartine Manufactory, The Saratoga, and more.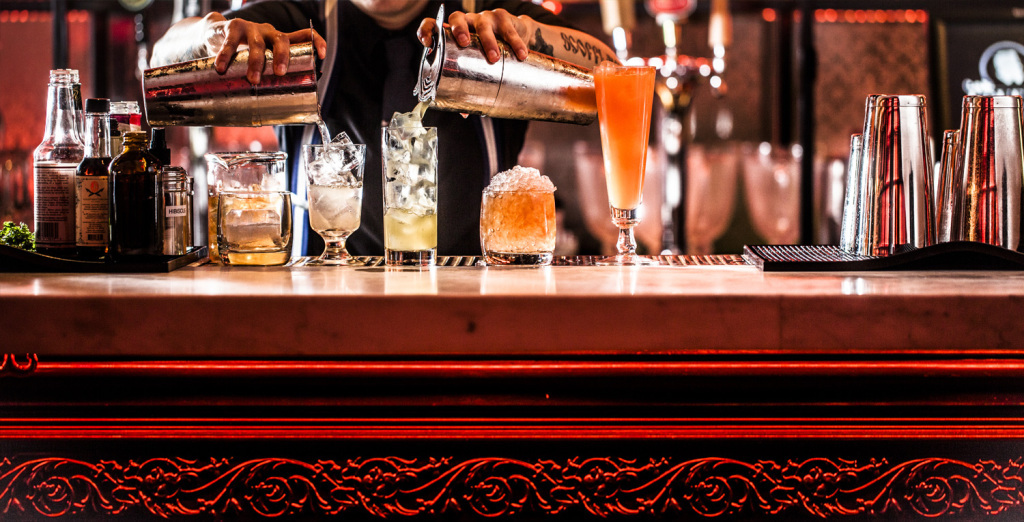 At the downtown hotspot Novela, they are hosting a fabulous viewing party. Two large projection screens and 5 HD flat screens will air the ceremony with full audio, so you won't miss any of the speech highlights. There will be Oscar ballots, movie giveaways, and decor inspired by old Hollywood. Plus, there is popcorn, a star-studded cocktail list, and their updated menu of bar snacks.