Late last year a new boutique opened quietly on Maiden Lane. Sentiero, which translates to lane in Italian, is San Francisco's new must-shop destination for hard-to-find Italian brand shoes. Owner Ellada Yuryeva is a dark-haired Russian beauty who curates a fantastic selection of footwear. A fashion lover, this is her first boutique and it features brands that may be unknown to the typical American shopper. "These are some of the most admired Italian footwear brands in Europe with lots of celebrities on their fan list, so I really wanted to bring them to San Francisco," Yuryeva says. "I've always personally loved their quality and craftsmanship. When you see or wear these shoes you simply feel the kind of quality that only comes with tradition and years of making stunning masterpieces by hand. Our collection includes everything from trendy leather sneakers to elegant pumps and men's loafers for style-forward shoppers who will appreciate the highest Italian quality and comfort."
The most well-known designer in her store is Guiseppe Zanetti—as he already has a presence here in the United States. Other shoes are by popular Italian makers, mostly family-owned operations that have been in the shoe business for generations. Yuryeva's curated a luxurious assortment of statement shoes, that range from spiky heeled stilettos to comfy stylish sneakers. There are flat snakeskin booties by Vicini, chunky heeled suede platforms with oversized buckles by Nando Muzi, party ready pumps by Loriblu, and lace-less gold-soled red tennies by Fabi.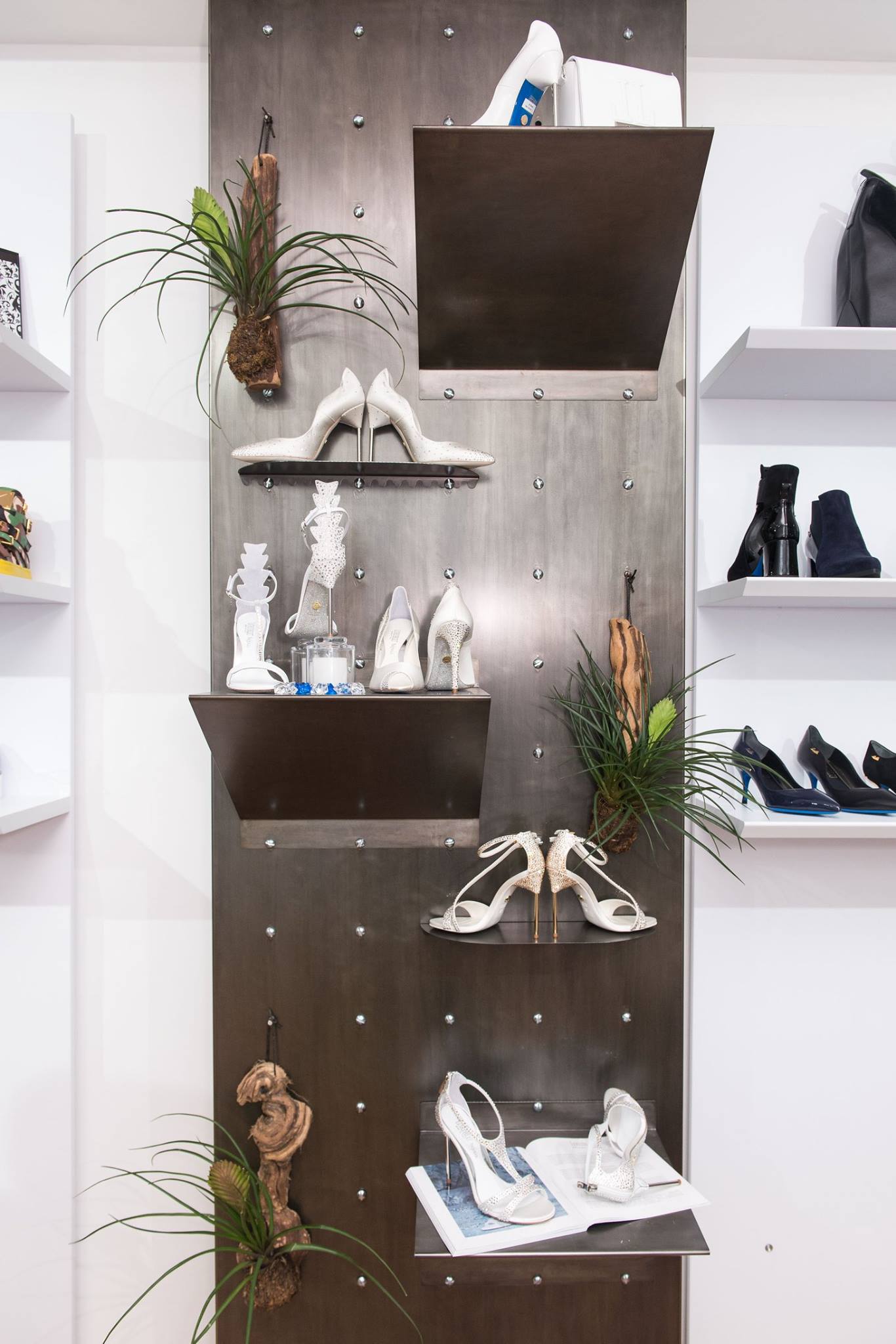 The Guiseppe Zanetti selection is unparalleled and features both evening and day looks. Think colorful high top sneakers, pointy-toed black everyday booties, and sexy slide-on vinyl high-heeled mules. The brand that caught Haute Living's eye? Ballin. Nude sandal slides with gemstones, pink leather slingback kitten-heeled pumps, and black stilettos with grosgrain bows—everywhere we looked we came across another pair of this gorgeous designer's covetable shoes. Men, don't despair! Yuryeva hasn't forgotten you. She's stocked one elegant shelf with chic leather loafers and suede slip-ons by Artioli—all with matching belts. The boutique is intimate, but clean, bright, and inviting. Shoe lovers can expect an ever-evolving selection of the latest styles. Bold accessories, like a navy blue mini purse with the flap covered in feathers, can also be found at this jewel box of a store. When shopping Maiden Lane, for shoe lovers, Sentiero is not to be missed.