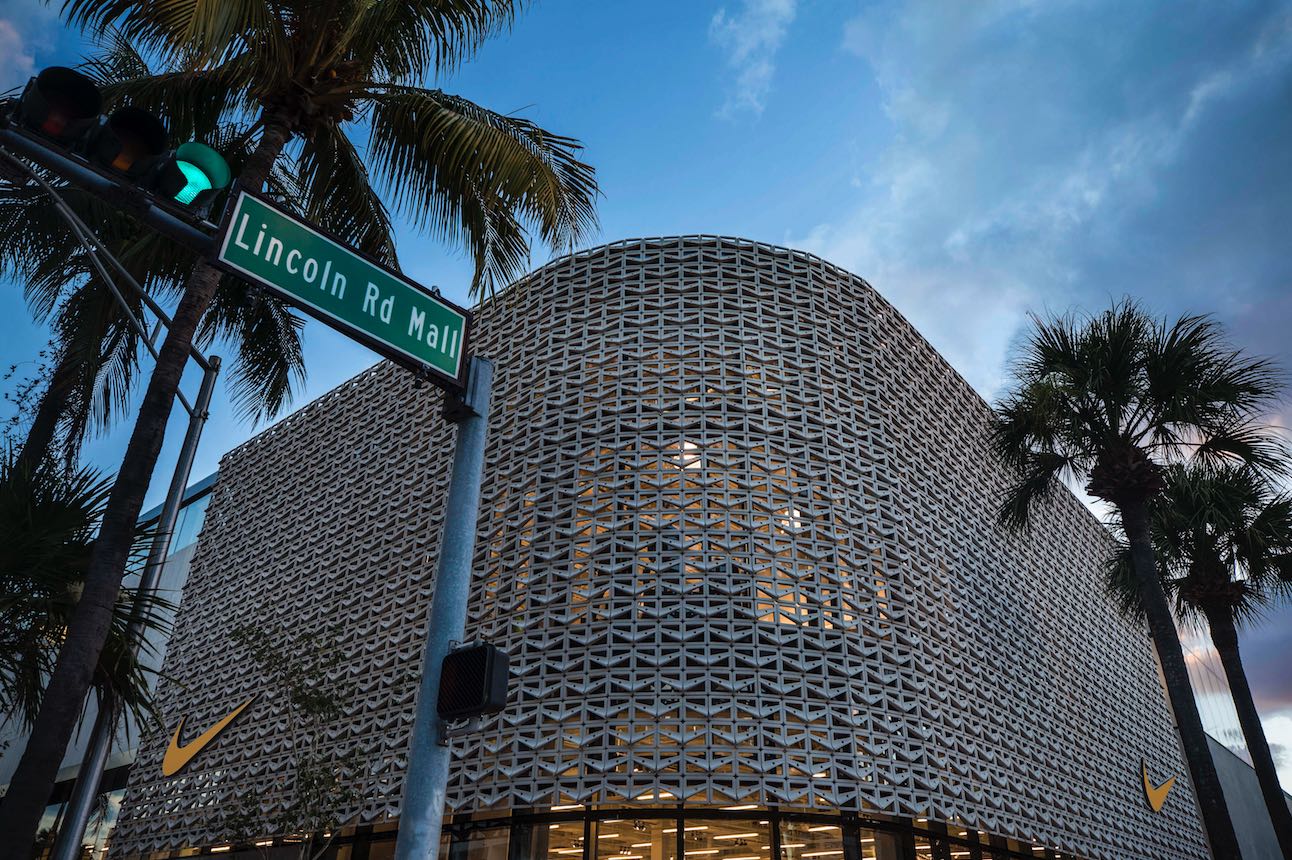 Photo Credit: Nike
If you're going to do anything in the Magic City, you've got to do it big — and that's the attitude Nike is bringing to Lincoln Road with their massive new Miami Beach store, which opened January 19th in the popular pedestrian shopping district. The two-story, multi-sport, 31,000+ square-foot building elevates the retail experience to a Miami-level high, with its innovative design and plethora of unique store features that will have you buying a Nike+ membership in no time.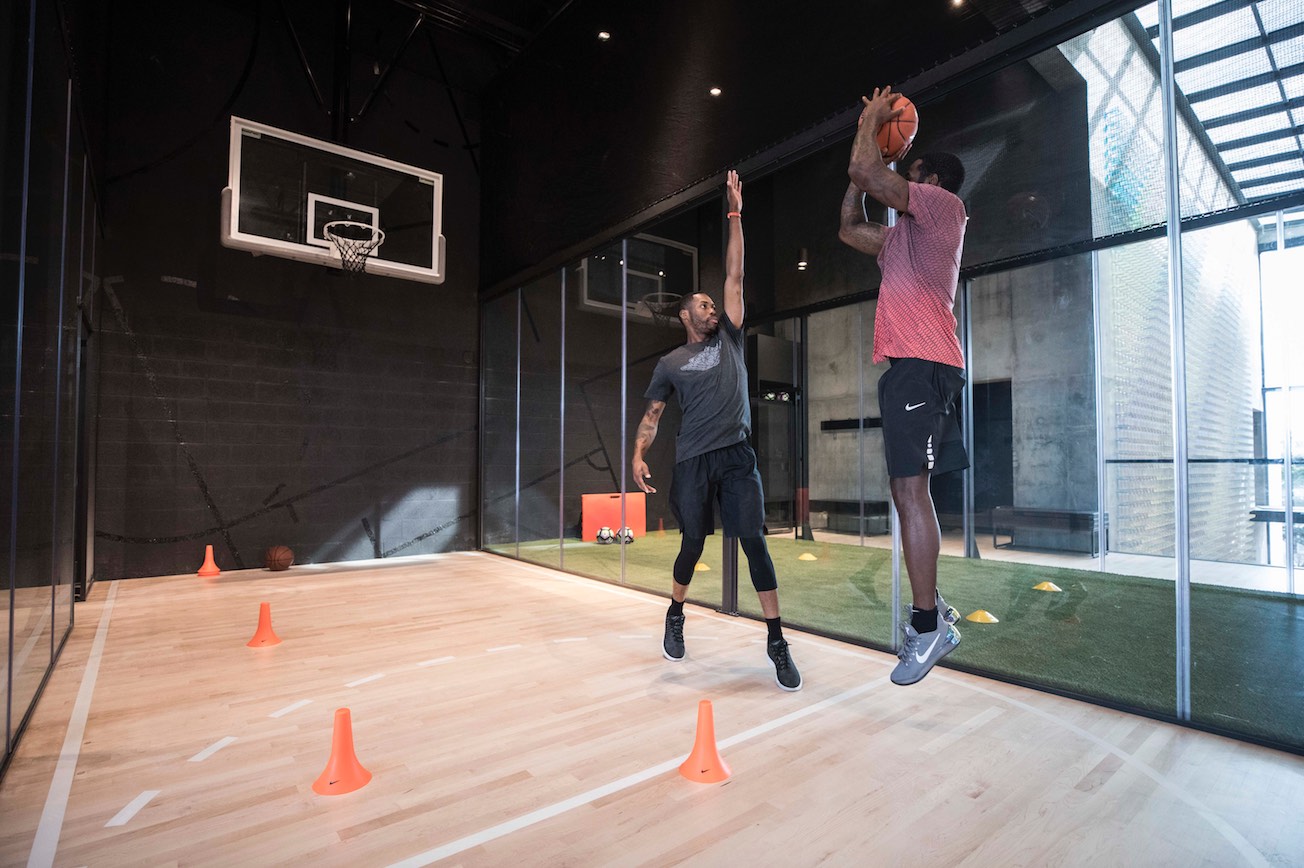 Photo Credit: Nike
Located at 1035 Lincoln Road, the store offers the same 1:1 services for Nike+ members that wowed customers at the opening of Nike Soho in November, namely the in-store trial zones for basketball, running and soccer footwear. Yes, that means there is a mini basketball court inside the store, along with a synthetic turf field floor and a treadmill area complete with a virtual screen and real-time trial feedback.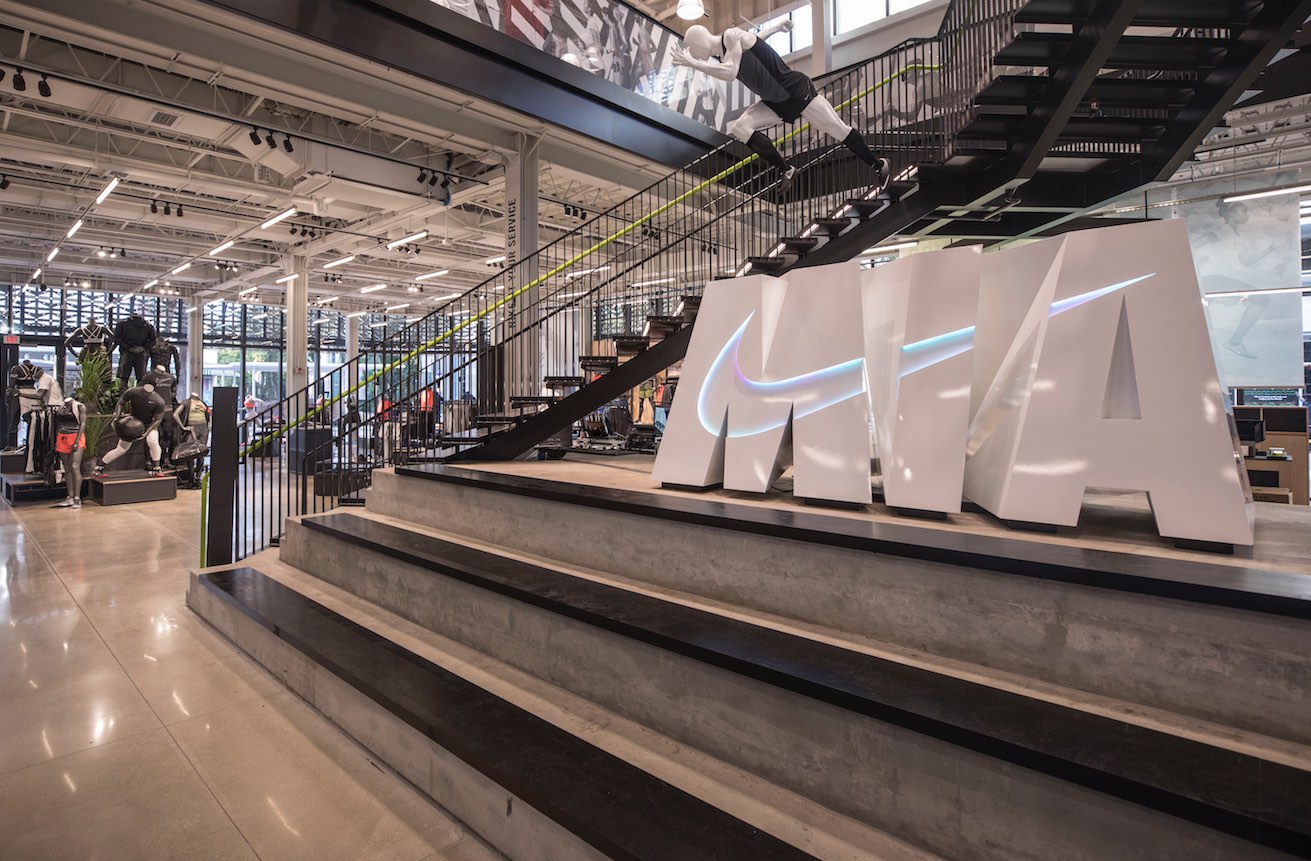 Photo Credit: Nike
Although the building sits in an area heavy with foot traffic, its exterior design is enough on its own to grab the attention of passerbys, with a concrete brise-soleil cast in waffle iron and Nike Windrunner patterns that filter light into the store's interior while casting shade on the sidewalk. Terrazzo paneling add a twist of South Floridian style to its architecture and the store's first floor boasts a unique art installation by Miami-based Jessy Nite, giving the scene a local flare.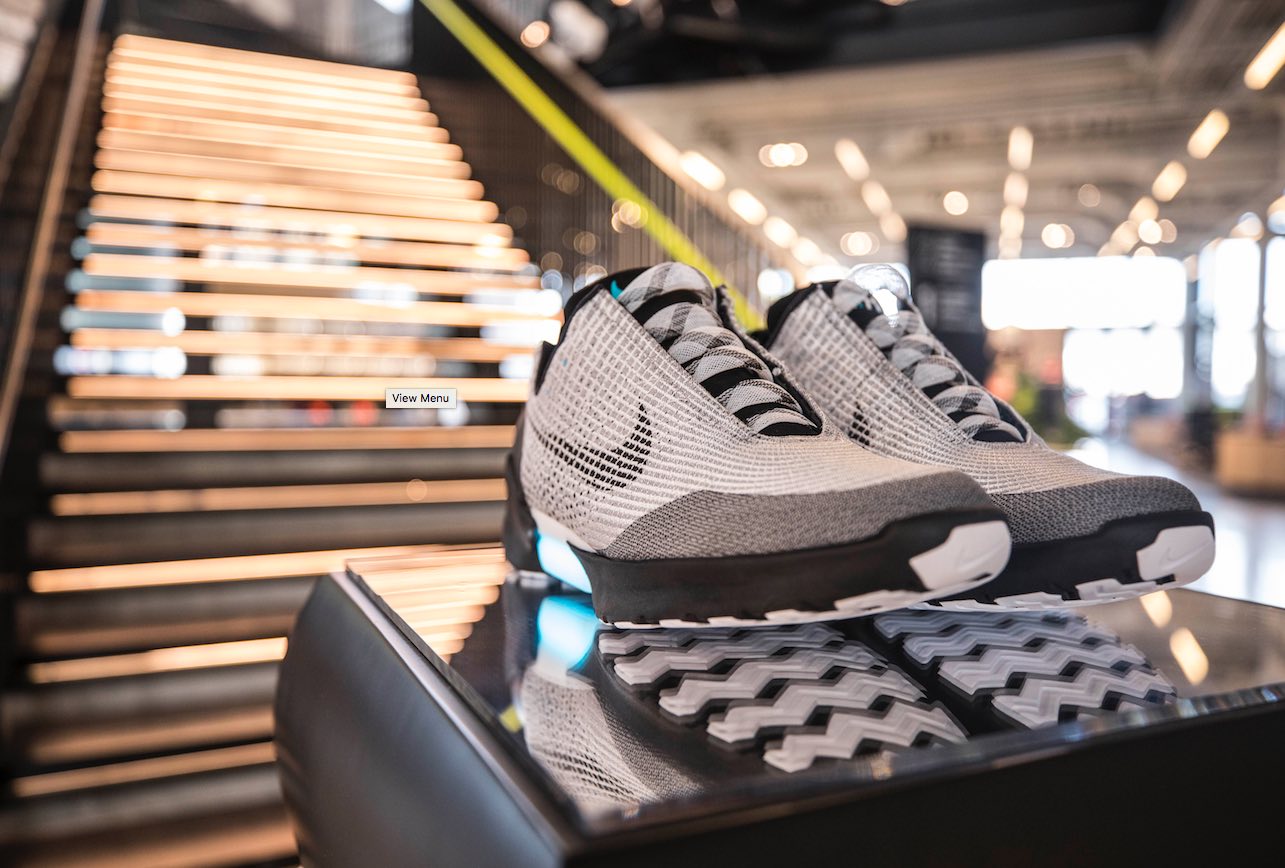 Photo Credit: Nike
The store also has an expansive consultant space, where customers can schedule 1:1 appointments, 30-day product trials or, if you're a sneaker junkie, register to buy the exclusive Nike HyperAdapt 1.0 which is sold by appointment only. Only the Nike+ members have access to the trial zones, where they are able to shoot hoops on the basketball court or run through custom soccer drills with one of the many in-store certified trial athletes, but the store will also host elevated running and training events timed to culture and sports moments in the coming months.