New Year's Eve is the pinnacle of billionaire action in St. Barths. Megayachts jam the harbor, celebs hop from ship to ship in dinghies and everyone competes for a spot at one of the two best parties that are reliably thrown by Roman Abramovich and Larry Gagosian.
But for a subtler VIP set who go to the island for actual rest and relaxation, rather than to see and be seen, Le Sereno is a top choice. Its location on the Grand Cul de Sac reinforces the fact that this is not a stop for looky-loos. Here, privacy is key. For the ultimate in seclusion, take one of their three 7,000-square-foot villas that dot the hillside. Each boasts four bedrooms, large living areas, fully equipped kitchen, expansive terraces, landscaped gardens and oversized pools overlooking the magnificent views over the Grand Cul de Sac. Or settle into one of the waterfront suites, situated directly on a quiet bay that is perfect for paddleboarding, kayaking or snorkeling. With this kind of seclusion, it's not surprising that it attracts celebs like John Mayer, John Malkovich and Uma Thurman, who like to fly under the radar.
The hotel boasts a serene white and natural wood design by world-renowned designer Christian Liaigre, and is the pinnacle of understated, modern elegance. It is a little-known fact that Le Sereno has Miami ties. Originally concepted and opened by Lionheart Capital's Ricardo Dunin back in 2006, as one of his early ventures, it bears the mark of his Miami meets Brazil meets the Caribbean ethos, using generous amounts of natural materials, blank canvases and seamlessly integrating the indoors with the outdoors.
While the number one activity might be relaxing, taking meals at the Le Restaurant Le Sereno is also high on the list. The open-air restaurant serves up fresh local-caught fish daily in classic Mediterranean preparations by chef Alex Simone.
Other celebrity-friendly amenities include VIP reception on St. Martin, which expedites customs and whisks guests to St. Barth, 24-hour room service and one of the only private hotel pools on the island. On more than one occasion, famous faces staying at other hotels have taken rooms at Le Sereno so they could use the pool and duck the crowds.
Another beautiful, white-washed hotel includes Cheval Blanc St-Barth Isle de France. It's a famed St. Barth property that was taken over by LVMH a few years ago and remade in its luxury property brand Cheval Blanc's image. The benefits are already being seen on the property, which now boasts its own Guerlain fragrance dubbed "Tropical Chic" as well as the only Guerlain spa in the Caribbean. There, they've created signature therapies such as the St. Barth Solar Escape that utilizes the line's Terracotta products and evokes the same luxury that the "St. Tropez tan" did in the '70s and '80s.
When it comes to experiences, this destination is on top of its game. Whether it is creating an adventurous picnic or special menu with La Case de l'Isle's chef Yann Vinsot, or taking guests on a 69-foot yacht for the day and docking at Saline Beach, they know how to curate memorable experiences for guests.
While some may seek sun, others prefer winter pursuits to ring in the new year, as does Valentino at his annual New Year's Eve party in Gstaad, Switzerland, attended by none other than Madonna. One perfect such place to do this is at The Alpina Gstaad. It is the first new luxury hotel in the bucolic ski town in many years, and by far the most luxurious. Apparently, budget was no concern when the hotel was built—and it shows.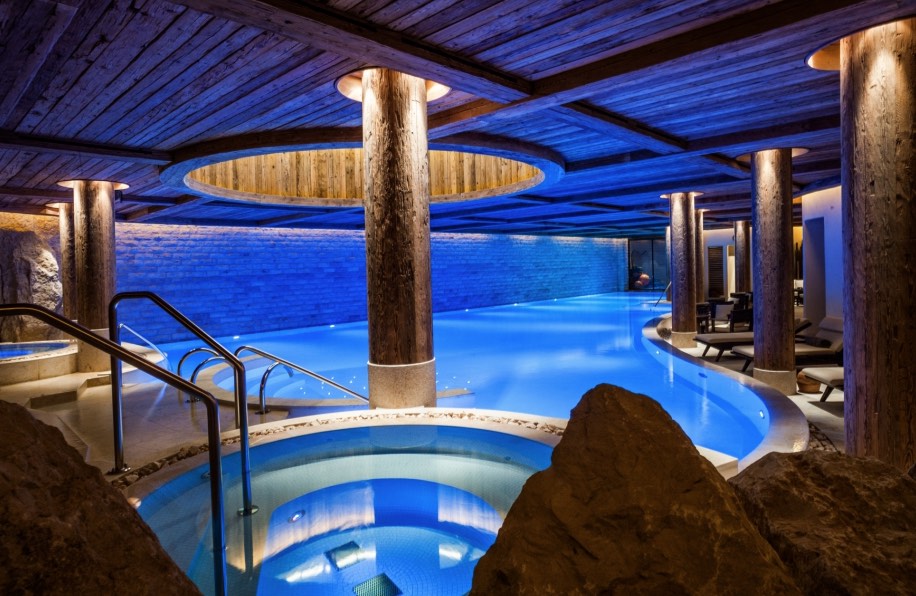 The property marries a traditional Swiss aesthetic with high-design to tremendous effect. Imagine hand-carved ceilings and Swiss farmhouse-style cupboards, paired with the most luxurious bedding and Acqua di Parma toiletries. There are all types of spectacular suites fit for a billionaire, but for those who want something a little different, book the Love Suite by Kiki de Montparnasse, which includes a handsome, black four-poster bed and DVDs like 9½ Weeks, or the Living Art Room, which includes blank canvases, brushes and all the paint one could ever need.
As enticing as these rooms are, guests will want to hit the slopes, only if it is so they can return and take those sore muscles to Six Senses Spa. The opulent, holistic wellness destination offers everything from color therapy to colonics, yoga and Tibetan healing programs. They even have a salt room for adults and a salt beach for the little ones to play in. The dining options reflect this ultra-luxury take on classical Swiss sensibilities—from the Restaurant Sommet that offers up haute cuisine to the Swiss Stübli, which serves up "ultra-traditional" fare.
One need not go all the way to Europe for a European-style ski chalet, however. One must only go to The Sonnenalp in Vail, Colorado. It has a decidedly Bavarian vibe and Ludwig's, a cozy gourmet restaurant that has the best breakfast in all of Vail. All of Sonnenalp's suites come equipped with plush furnishings, cozy fireplaces and beautiful bathrooms with heated marble floors and large soaking tubs—the perfect oasis to embrace all things winter. Of course, should one happen to take a trip to the Sonnenalp in the summer, they have their own 18-hole championship golf club, available only to hotel visitors and members.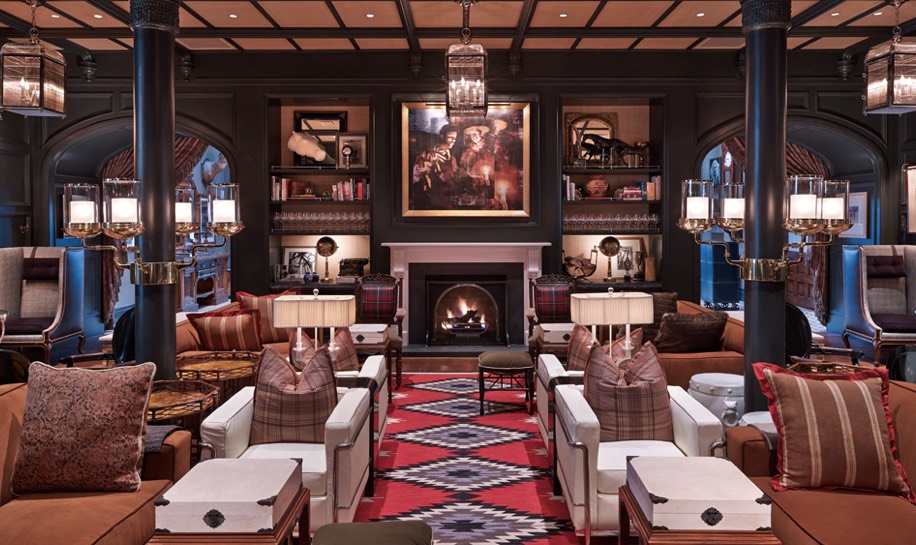 A few miles to the west in tony Aspen, you'll find a different, more American sort of historic charm at the Hotel Jerome favored by low-key celebrities like Cameron Diaz, Antonio Banderas and Jack Nicholson. The downtown Aspen hotel is owned by Houston billionaire Dan Friedkin, the majority shareholder of Auberge Resorts, the hotel company famous for luxury with a dose of authenticity. Auberge spent millions on a renovation overseen by renowned U.S. interior designer Todd-Avery Lenahan, who gave a modern feel with a dose of Western and quirk.
The quaint hotel has an intimate but highly effective spa with treatments expressly designed to combat elevation and the mountain's drying environment. They employ rejuvenating properties of indigenous minerals, botanicals and essential oils. From The Antidote's yogic massage, energy scrub and remineralizing soak to the classic arnica and birch deep tissue massage and oxygen lift facials that combat high-altitude symptoms.
Hotel Jerome boasts a lively bar scene bolstered by The Living Room, a comfortable spot to sip artisanal cocktails and enjoy small plates of creative cuisine. Executive chef Rob Zack heads Prospect, one of Aspen's best restaurants, with dishes that are hearty yet haute. Examples of his artistry include a dish of hand-cut mint pappardelle served with Colorado lamb ragu, peas and ricotta, and the almond-crusted ruby trout with roasted turnips, Swiss chard, beef bacon and ginger-fennel butter. Even the meatballs with creamy Sunday polenta gravy are delectable. We can see why Bill Murray is a fan of the Jerome. It's everything you would want in a sweet, historic hotel in downtown Aspen—celeb appeal, great décor, cozy rooms, a happening bar, great restaurant and location, location, location.
Subscribe to discover the best kept secrets in your city