Haute Living hosted a brunch fundraiser for the Black Jaguar White Tiger at Bagatelle Miami Beach on Saturday, December 5th, part of the Hublot Loves Art series of events during the art fair. It was a resounding success and the rosé-soaked brunch raised a whopping $230,000 to help feed and care for the big cats at the Mexican reserve. Sponsors JetSmarter and Hublot also did their share for the cause. In addition to ticket sales, funds were raised by the auction of donated art by Romero Britto, Mr. Brainwash and Bradley Theodore. 
The event was attended by all three of the artists themselves, Ricardo Guadalupe, Rick de la Croix, and Mike Kalwani, who purchased two of the paintings, giving generously to the cause. At the end of the brunch, an oversized check was presented to Black Jaguar White Tiger's founder, Eduardo Serio. 
The Black Jaguar White Tiger organization was started by Eduardo Serio who got pulled into the big cat rescue life after helping his cousin rescue a baby black jaguar that someone was trying to buy in order to profit from the cat by keeping it drugged and charging tourists to pose for pictures with it. This inhumane practice is one that Serio speaks out against.
The acquisition of this first cat changed Serio's life forever and he relocated from Los Angeles to Mexico City, starting Black Jaguar White Tiger in 2013.  Serio runs the organization with the help of devoted friends and millions of loyal friends around the world, rescuing and caring for over 240 big felines, including jaguars, tigers, leopards, lynxes, lions, pumas and more from a life of abuse in circuses, zoos and breeders, both legal and illegal ones. He also recuse many cats from people who thought they might be a cool pet, before realizing the work and expense involved.
Photos by Thaddaeus McAdams for Haute Living
Photos by Thaddaeus McAdams for Haute Living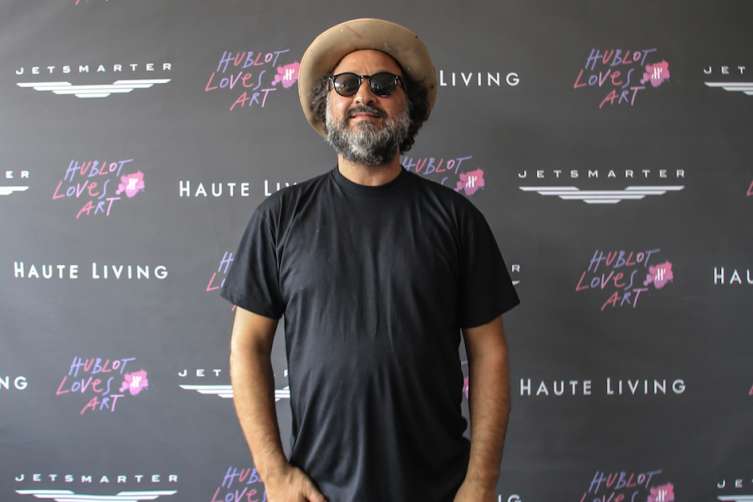 Photos by Thaddaeus McAdams for Haute Living
Photos by Thaddaeus McAdams for Haute Living
Photos by Thaddaeus McAdams for Haute Living
Photos by Thaddaeus McAdams for Haute Living
Photos by Thaddaeus McAdams for Haute Living
Photos by Thaddaeus McAdams for Haute Living
Photos by Thaddaeus McAdams for Haute Living
Photos by Thaddaeus McAdams for Haute Living
Photos by Thaddaeus McAdams for Haute Living
Photos by Thaddaeus McAdams for Haute Living
Photos by Thaddaeus McAdams for Haute Living
Photos by Thaddaeus McAdams for Haute Living
Photos by Thaddaeus McAdams for Haute Living
Photos by Thaddaeus McAdams for Haute Living