Just when you thought Miami's most famous developers had outdone themselves with over-the-top amenities in the city's most-desired condominiums, they continue to surprise us. The new haute trend that seems to be popping up in Miami developments allows us to escape the heat and indulge in calm, cooling waters–even better, in the privacy of your own home–with in-unit plunge pools. This luxurious amenity is available throughout some of the city's prime destinations including Auberge Beach Residences & Spa Fort Lauderdale, Jade Signature, GranParaiso, Fasano Residences & Hotel Miami Beach and Park Grove. These destinations offer buyers both panoramic city and ocean views, along with unsurpassed private amenities within the unit.
AUBERGE BEACH RESIDENCES & SPA FORT LAUDERDALE
The Related Group's haute Fort Lauderdale destination for relaxation, Auberge Beach Residences & Spa Fort Lauderdale, offers unbeatable amenities. Check out some of the property's most prestigious units where you'll find a plunge pool situated just steps away on the outdoor terrace. Cool off while admiring this jaw-dropping view.
JADE SIGNATURE
This one-of-a-kind Herzog & de Meuron-designed gem situated on Sunny Isles Beach boats one of the city's most prestigious two-story penthouses. Both equally impressive in design both inside and out, the breathtaking unit makes life even more luxurious with a 15-foot plunge private pool on its outdoor terrace–the perfect destination for entertaining or having some "me time" relaxation.
GRANPARAISO
The highly-anticipated GranParaiso is the fourth and most luxurious tower to be built in Edgewater's Paraiso ten-acre community. Celebs like David Guetta and Gäel Monfils are all flocking to the property, eager to get their hands on the building's most sought-after units. Complete with five-star amenities, each Upper Penthouse Residence features its own private in-unit plunge pool looking out at the gorgeous Biscayne Bay.
FASANO RESIDENCES & HOTEL MIAMI BEACH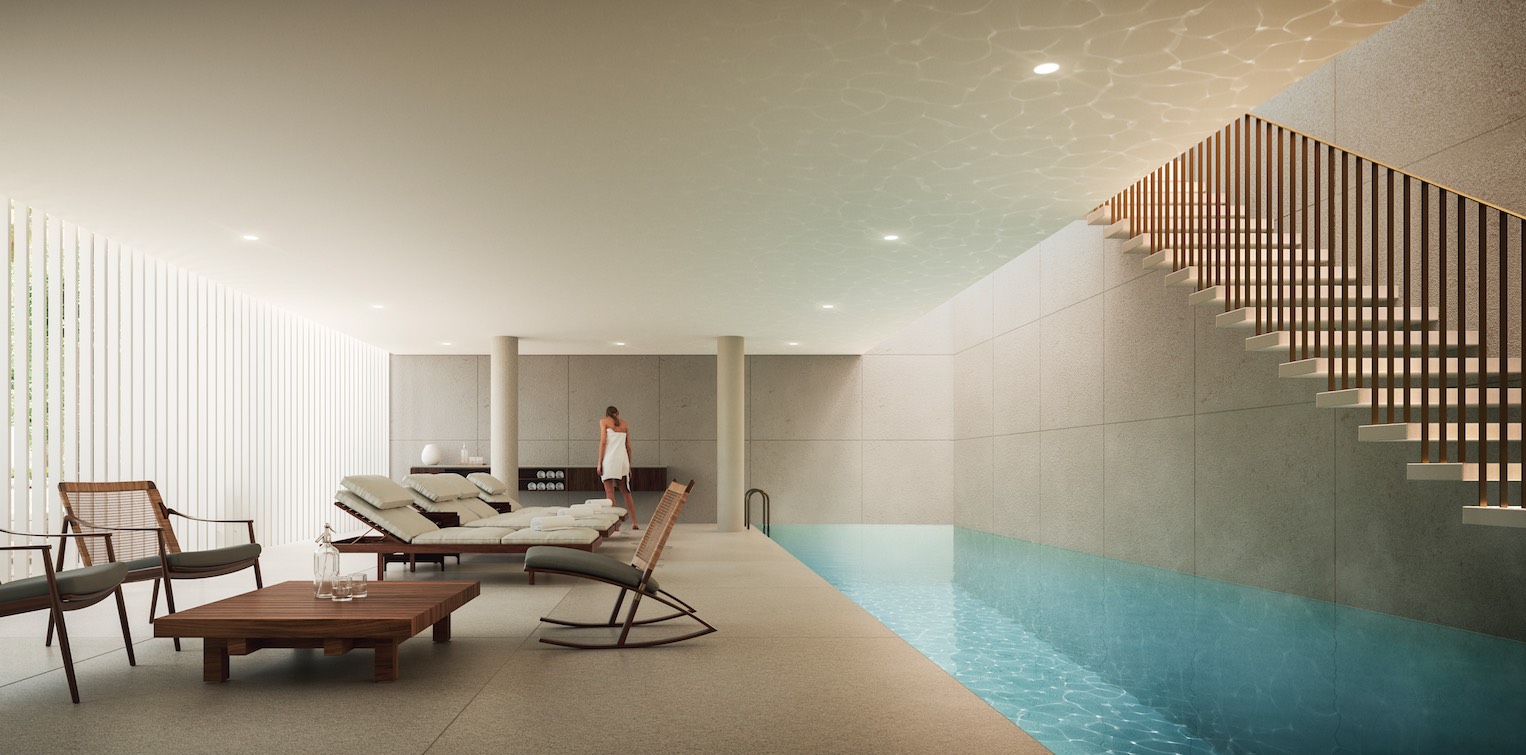 This upcoming Miami Beach destination at the Shore Club will be home to South Beach's largest pool, impressively measuring over 250 feet in length. If that's not good enough and you prefer a more private escape in paradise, the Beach House residences all feature their own in-unit plunge pool along with a sauna and spa therapy room.
PARK GROVE
Situated in the heart of the historic Coconut Grove, the upcoming Park Grove residences will feature rooftop pools with unbeatable views of the Biscayne Bay and Miami skyline in the Penthouses of One Park Grove and Two Park Grove. With an all-star collaborative design team by OMA and local team Arquitectonica, the units boast a seamless design to provide the ultimate luxury destination.