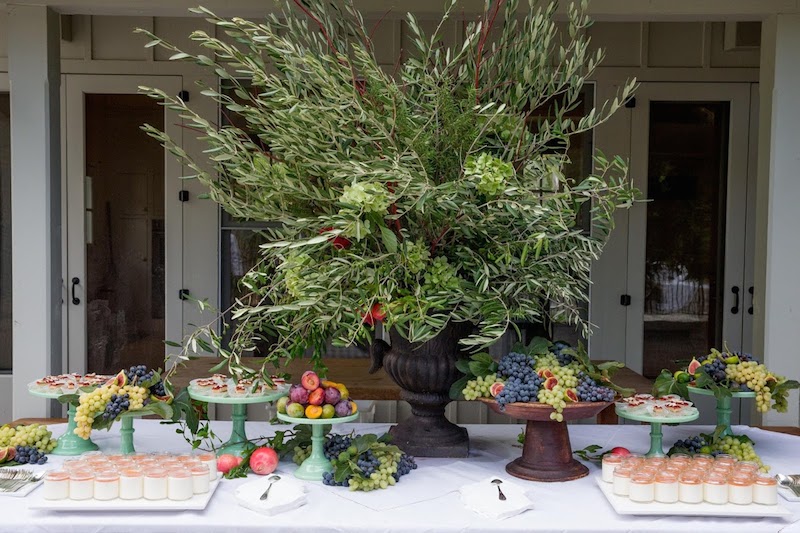 Photo Credit: Drew Altizer
September in San Francisco is a glorious time. The weather typically warms up and the social season begins. There are a ton of fabulous events happening this fall. The Symphony and Opera are hosting their opening galas in the same week. It's harvest time in wine country. Plus, there are countless dinners, shows, and openings. To inspire you to take advantage of all this beautiful city has to offer, we're listing out this month's haute happenings. Here are the parties, wine tastings, and events that are on our September agenda.
Glaad, the national organization that promotes LGBTQ acceptance, is throwing their annual Gala on Thursday, September 8 at the City View at Metreon. The event will celebrate digital media innovators who support the LGBT movement. The gala starts at 5:30 p.m and consists of a silent auction, dinner, and after party. Actress Aisha Tyler is the evening's hostess and Marc Benioff and Hannah Hart are this year's honorees.
Foodies, take note. Friday, September 9 through Sunday, September 11 the Ritz-Carlton Lake Tahoe is hosting the 31st annual Lake Tahoe Autumn Food and Wine Festival. "The Autumn Food & Wine Festival is a yearly event that kicks-off our Secret Season, one of the best times of year to be in Lake Tahoe," chef Dwayne Edwards said in a statement. "The fall colors, flavors, special culinary events and serene environment make it the perfect time to be in the region. We look forward to welcoming guests to the resort to participate in the new and returning events we have planned for this year's festive weekend." Events include a mixology class, backyard barbecue, and six-course wine-paired farm-to-table dinner on the terrace at the hotel's premiere restaurant, Manzanita.
If you can't bear the drive to Tahoe, hop in the car and head to Napa, Bardessono, specifically. The hotel is hosting the 8th annual Tomatoville, a three-day celebration in honor of mother's nature's finest fruit, the tomato. Chef Nate Lindsay told us that he's "really looking forward to this year's Tomatoville event since it's my first as Executive Chef at Bardessono. I can't describe the satisfaction we all feel watching the heirloom tomatoes we planted in Lucy's Garden flourish, so we can't wait for guests to join us to celebrate that height of heirloom season and enjoy the garden's bounty. To kick off the weekend's festivities, I have created a four-course dinner menu honoring the tomato, which will be perfectly paired with wines from Hill Family Estate. It will be a delicious event that you won't want to miss." Other festivities include a build your BLT bar, a bloody Mary brunch, and tomato tasting.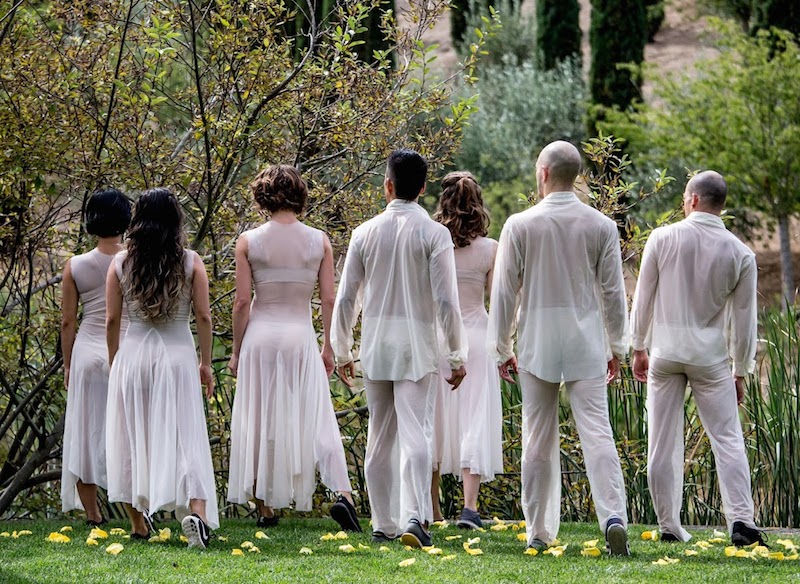 Photo Credit: Drew Altizer
Into cheese? Head to the Social Hall SF on Saturday, September 17th for the 2nd annual SF Cheese Fest. The hall, which is located on Sutter Street near Van Ness, is a renovated landmark building that dates back to 1909. The California Artisan Cheese Guild is hosting the event whose theme is "Preservation: Salt, Sugar, Culture, and Tradition." 24 cheese companies will be sampling their fare and local makers of cured meats, pickles, jams, and sauces will also add to the tastiness. Participants include Cowgirl Creamery, Nicasio Valley Cheese, Point Reyes Farmstead, Mission Cheese, Magnolia Brewing, and Creminelli's charcuterie.
On Sunday, September 25 ODC/Dance is hosting a fundraiser at McEvoy Ranch in Marin County. The contemporary dance company will perform special performances, choreographed specifically for McEvoy Ranch, by Brenda Way and KT Nelson. The event also includes a live auction and alfresco luncheon. Guests will be able to take in the dance works and relax among the ranch's idyllic olive groves, vineyards, flower and vegetable gardens, and fruit orchards.
Experimental Gastronomy, an avant-garde culinary event founded in Germany, makes its U.S. premiere on Sunday, September 25th at he Montalvo Arts Center's Villa in the Santa Cruz Mountains. Three of the Bay's most celebrated chefs—David Kinch, Corey Lee, and Daniel Patterson—will join forces to create an unparalleled dining experience. They are crafting a plant-based vegan meal using locally grown ingredients.  12 artists and designers, Brian Weissman, Erin Daily, and Toshinaki Noda to name a few, have been invited to make the cutlery and tableware that will be used at the dinner.
Finally, at least one Saturday in September has to be sunny, right? When you wake up and see that sun shining, grab your yoga mat and head to the Loews Regency San Francisco for sky deck yoga. Every Saturday at 9 a.m, there is a yoga class on the hotel's 40th floor sky deck. The class is open to just 20 students and the deck has both shaded and sunny areas. The 75-minute class concludes with a refreshing glass of house-made juice from the Loews' kitchen. With stunning views of the city and bay, from bridge to bridge, this yoga class gives a whole new meaning to sun salutations.
Subscribe to discover the best kept secrets in your city