On Saturday, October 1, 2016 the Dallas Zoo hosts its 25th annual Zoo To Do. This year's celebration, entitled "Silver Safari" will be held inside of the Giants of the Savanna Exhibit and is chaired by Hal Brierley, Don Glendenning and John Levy. One of the city's premier events it has received unprecedented support and has become one of the organization's largest fundraisers.
Established in 1888 on a sprawling 106 acres, the Dallas Zoo is the oldest and largest zoological park in Texas. Today it is home to over 2,000 animals representing 406 species. In 2009, the City Council voted that the Dallas Zoological Society, a non profit organization would gain leadership of the zoo and now manages all fundraising, membership, special events, food services, retail operation, volunteer programs, marketing, and public relations. With over 21,000 members and last year's record breaking annual attendance record the zoo's support within the community has soared.
The zoo is divided into two exhibits: Zoo North and Wilds of Africa. Zoo North is the oldest and features a wide range of exhibits including, Galápagos tortoises, Bug U and Otter Outpost. The Wilds of Africa, where the event will take place, highlights all of the major habitats of Africa. Guests will be able to journey through the rain forests, mountains, woodlands, rivers, deserts, and bush of Africa where they will meet with gorillas, crocodiles, cranes, elephants and giraffes.
The memorable evening commences with cocktails as guests are transported to the savannas of Africa at sunset. The 11 acre venue located inside of the Giants of Africa exhibit features African elephants, reticulated giraffes, African lions, South African cheetahs, impalas, zebras, ostriches, guinea fowls, warthogs, and red river hogs. Among this impressive list of animals are five new African elephants from Swaziland that arrived to the zoo on March 11, 2016.
As guests are invited to stroll through the exhibit they will be greeted with tasting stations set up by 25 of Dallas' finest chefs and restaurants such as Chef Janice Provost, Chef Abraham Salum, Chef Jim Severson and Chef Anita Hirsch.
This year patron's will be able to bid on a list of luxurious items including a exclusive adventure that will take them and their guest on a tour to visit all 17 of the rescued Swaziland elephants. The send off will include a chef prepared dinner overlooking the savanna and a vista with the new elephants  at the Dallas Zoo. The next day board a private jet, courtsey of Flexjet and fly to Omaha for a tour of Omaha's Henry Doorly Zoo, to enjoy a behind-the-scenes tour with their new elephants and enjoy a catered lunch. In the afternoon, jet to Wichita and visit the Sedgwick County Zoo to meet their Swaziland elephants. Finish out your fun day with cocktails at the Sedgwick County Zoo before returning home via your private jet.
After the auction concludes guests will be invited to dance the rest of the evening away under the stars to Party Machine, presented by Emerald City Management.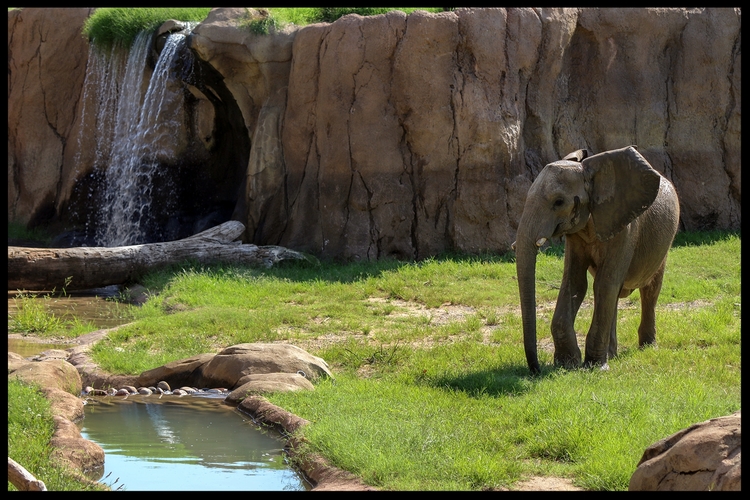 Please visit other exciting items up for auction at: http://www.dallaszootodo.com/auction-items/
Participating Chefs And Mixologists
Abacus, Chef Chris McCord
Asador, Chef Brad Phillips
Bolsa, Chef Matt Balke
Casa Rubia, Chef Omar Flores
Chamberlain's Steak and Chop House, Chef Lan Nickews
Dallas Affaires Cake Company
Dallas Zoo Catering, Chef Brandon McCann
Dragonfly at Hotel Zaza, Chef Dan Landsberg
Empire Baking Company, Chef Meaders Ozarow
Five Sixty by Wolfgang Puck, Chef Jacob Williamson
Hypnotic Doughnuts, Chef Chrysta Ordonez
Meso Maya, Chef Nico Sanchez
Mozzarella Company, Chef Paula Lambert
Neiman Marcus, Chef Anita Hirsch
Nothing Bundt Cakes, Marissa Copeland
Parigi, Chef Janice Provost
Pink Magnolia, Chef Blythe Beck
Rosewood Ranches Waygu Beef, Chef Michael Scott
Salum, Chef Abraham Salum
Savor Gastropub, Chef John Coleman
SER Steak + Spirits, Chef Kevin Spencer
Sevy's Grill, Chef Jim "Sevy" Severson
Shinsei Restaurant, Chef Carlos Capistran
Sissy's Southern Kitchen & Bar, Chef Lisa Garza
Suze, Chef Gilbert Garza
Tillman's Roadhouse, Chef Michael Morabito
Via Real, Chef Jesus Olivares
7-Eleven, Inc., Kelly Buckley
MIXOLOGISTS
Kenyll Clark, il Cane Rosso 
Louis Kerans, Dragonfly at Hotel ZaZa