Photo Credit: Jeff Kravitz
Next weekend thousands of people will converge on Golden Gate Park for the 9th annual Outside Lands Music and Arts Festival. The three-day extravaganza is so much more than your typical music festival. Sure, bands like Radiohead, Duran Duran, and Third Eye Blind will perform along with musicians such as Lionel Richie, Lana del Rey, and Ryan Adams, but there are a plethora of other activities for festival goers—especially those who love food—to partake in. Mini golf, artist demonstrations, and comedy shows are on the agenda, but what we are most looking forward to is the gourmet eats. 80 restaurants, 40 wineries, and 28 breweries will be onsite serving everything from crab rolls to beer-braised chicken tacos to ice cream sandwiches and cinnamon sugar churros. Wondering what you eat and drink? Here we break down what should not be missed.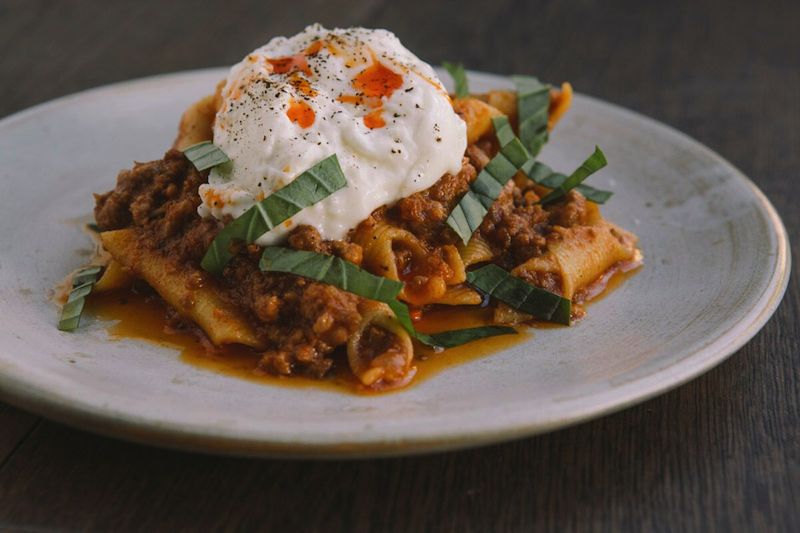 A four-course meal with wine pairings and a private brass band performance in the middle of a meadow in Golden Gate Park? Yes, please. For the first time ever, the team from Trestle is hosting a Forest Feast, a culinary experience to enhance die-hard foodies Outside Lands adventure. Chef Jason Halverson will create a four course menu with two options per course with items that include seasonal corn soup, saffron risotto, and braised beef short rib. Magician Jon Armstrong will wow diners with illusions and trickery prior to the meal and the woodland decor will be curated by Ryan Cole, partner of the Hi Neighbor Restaurant Group. Forest Feast will offer two seatings per day, at 2 and 4:30 pm.
Photo Credit: Andrew Jorgenson
GastroMagic is a stage devoted to culinary hijinks and mash-ups in food, breakdancing, comedy, cocktails, and music. Chef Chris Cosentino, of Cockscomb, will serve as the host and Master of Culinary Wonder of GastroMagic. Chefs from across the nation are joining Cosentino to cook, demonstrate, and compete. A former Top Chef winner, Stephanie Izard, will showcase butchery with Belcampo. Ice cream producer Humphry Slocombe will pay tribute to Prince, Jon Shook and Vinny Dotolo will teach the crowd how to make skewers, Padrecito is mixing up four fresh variations of the classic brunch cocktail, the bloody Mary.
Then there are the lands: wine lands—where we can't wait to sip True Myth's options, beer lands, chocolands, and cheeselands. At these specially designated areas, festival goers will be able to sip the latest releases from Chateau Montelena, Raymond, Ridge Vineyard, and Scribe; guzzle pours from 21st Amendment, Faction, Henhouse, and Magnolia Brewing Co.; taste local goat cheese with edible ash and melted Guittard chocolate bars.
Photo Credit: FilmMagic
Although Woodhouse Fish Co. has participated at Outside Lands for the past six years, next week is the first time that they are hosting Outside Clams, a dedicated area to all things seafood. It's located conveniently next to wine lands, so if you get a craving for raw oysters to pair with your champagne, you can find them at Outside Clams. Also on the menu? Clam chowder and lobster rolls.
Another new addition to Outside Lands? Cocktail Magic. The just announced show is a part of a craft cocktail tour that has delighted spirits aficionados in New York City and Boston. David Korins Design, the set designers from the smash Broadway sensation, Hamilton, have created the setting for Cocktail Magic. Some of the city's top mixologists—from Trick Dog, Forgery, 15 Romolo, and Elixir—will shake up two libations each.