On July 30, 2016 in Dallas, Shades of Success will conduct their inaugural retreat for young girls in collaboration with the World Noor Foundation at LEVEL Gallery.
Shades of Success has an ongoing mission to recognize influential, empowering, and successful women by utilizing their involvement in the community to generate awareness towards charitable initiatives. Their vision is to become a leading force to female organizations and to support various non-profit organizations across the world. Shades of Success founder, Karen Michelle, felt it important to collaborate with a foundation that shared in her dream, which led to her recent partnership with the World Noor Foundation.
Women and children are at the very core of the World Noor Foundation's efforts to increase access to cultural awareness through unique initiatives focusing on the arts, sports and travel. Their work is driven by the belief that the shifting roles of women and youth have become a catalyst for change in creating solid foundations in communities around the globe.
The one day summer camp entitled, "I am a Future Shade of Success" will be led by past and present recipients of the Shades of Success award in an effort to build a legacy-fulfilling platform within the tight-knit Dallas community.
The retreat's goal is to empower and influence girls by presenting positive role models and reinforcing health and well-being in their lives. Each young girl will learn the basics of leading a healthier and meaningful lifestyle with all-day programming including; yoga, vision board class, round table discussions (anti- bullying and self-confidence) five star etiquette class and closing with a cultural immersion activity. With the support of the Shades of Success mentors and local sponsors the event anticipates having up to 50 girls between the ages of 11-17 years old registered for the retreat.
Registration: www.10shadesofsuccess.org
Media inquiries: info@10shadesofsuccess.org
For more information on how to sponsor a girl, contact: info@fhmpr.com
Karen Michelle
Often described as a powerhouse and as a formidable force in her community, Dallas native and Founder of Front House Management, Karen Michelle is well known for her role as the producer behind "The Celebrity Fashion Experience," a successful platform where she brought Project Runway and celebrity designers, including local Dallas talent, together to create a unique fashion experience. Building on her company's exemplary reputation for professionalism, Karen also took the opportunity to coordinate creative collaborations and sponsorship opportunities within the DFW area by helping clients and non profit organizations to generate funds .Karen's career has taken her on a multitude of paths throughout the years and she can be found speaking about marketing and public relations at various colleges and universities. Recently, Karen has embarked on her newest journey, and is in her third year of producing and coordinating Shades of Success where she highlights and recognizes women of various shades that are successful and giving back to their community. Living by her mantra, "What Makes You Influential Is Your Voice," we can all rest assured that we haven't heard the last from Karen Michelle!
Mamoona Hassan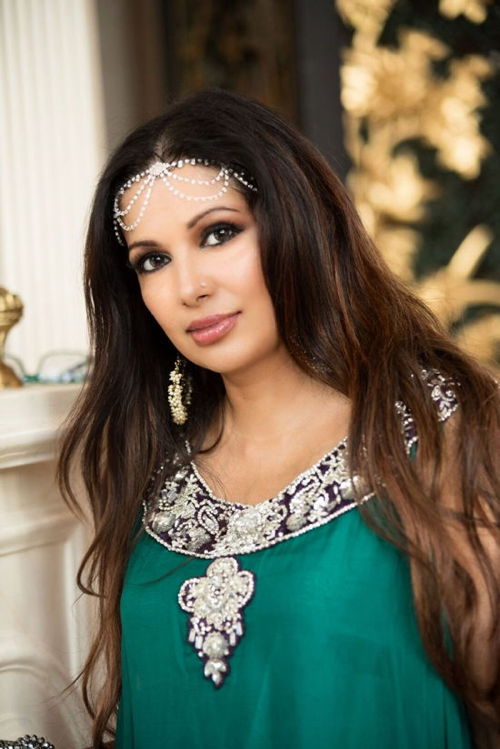 A resourceful entrepreneur, advocate and humanitarian Mamoona Khan's eyes light up with any opportunity to help women and children. Her inspiring presence reflects her power, optimism and positive energy. Mamoona tirelessly promotes the education and well-being of children and has dedicated herself to the empowerment of vulnerable people. Having the opportunity to travel and be educated in different countries increased Mamoona's awareness and helped her to embrace different cultures and religions. Being the daughter of an esteemed Harvard and MIT graduate aided in her thirst for knowledge. Mamoona obtained a Masters Degree in Psychology and has been in the counseling field over the last 16 years. In her private practice, she works with children, teens and adults suffering with a wide range of emotional and behavioral concerns. Along with being a positive role model and powerful advocate for children, Mamoona consistently shares her beliefs with her two children including them in her philanthropic endeavors. Mamoona's dream come true is for woman to be great daughters, wives and mothers while still having the opportunity to follow their dreams and achieve their personal goals. As for children Mamoona believes we will reap what we sow and that children are a message to the time we shall not see.
Photography Credit: Kieone Young at: http://www.kieoneyoungphoto.wix.com/kieoneyoung2 or https://www.facebook.com/kieone
Subscribe to discover the best kept secrets in your city