Ease your way into the week by unwinding from a stressful workday and enjoying the best of Miami's mixology — one day at a time.
Monday 
Must Try: Old Pal 
Cure the case of Monday blues by ordering the classic Old Pal, made with a perfect mixture of Rye Whiskey, Dry Vermouth and Campari.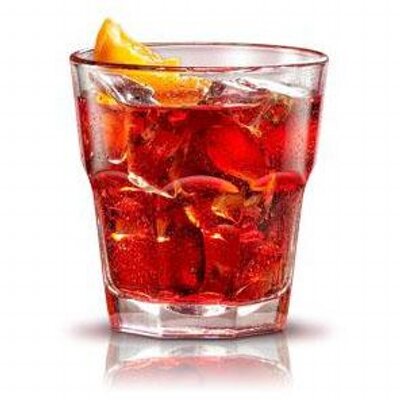 Tuesday
Must Try: Negroni Invechiato
Pair the Negroni Invechiato — made with Sapphire, Campari, Carpano Anitica Vermouth — with Regent Cocktail Club's elegant lounge area that features live performances for a relaxing Tuesday evening.
Where: Regent Cocktail Club – 1690 Collins Ave, Miami Beach, Florida 33139
Wednesday 
Must Try: Hibiscus Caipirinha 
Unwind and relax your way into Wednesday night by ordering Prohibition's famous Hibiscus Caipirinha made with 51 Cachaca, Hibiscus Liqueur, fresh lime juice and simple syrup garnished with a lime wedge.
Thursday 
Must Try: Golden Afternoon
Commence your weekend by ordering the Golden Afternoon, a dandelion root infused Bourbon, stirred with Sorghum, Cocchi Vermouth di Torino, and Floral mist.
Where:
Broken Shaker
– 2727 Indian Creek Dr, Miami Beach, FL 33140
Friday 
Must Try: The Sesame Sling 
Enriched with Tanqueray Gin, Sesame Oil, Hibiscus Syrup, Mango Key Lime Juice, Key Lime Wheels comes Sugar's Sesame Sling perfect for an energizing start to your Friday night.
Where:
Sugar
– 788 Brickell Plaza, Miami, FL 33131
Saturday 
Must Try: Day Drinking 
The name says it all. Soak up the sun at The Fontainebleau and stay refreshed with Bleau Bar's Day Drinking, made with Pavan, Whispering Angel rosé, lychee puree and garnished with mint, orange and raspberries.
Where:
Bleau Bar
– 4441 Collins Ave, Miami Beach, FL 33140
Sunday 
Must Try: Barcelona C&T 
Break out of your Sunday funk and order Matador's Barcelona C & T enriched with Bombay Original Gin, Herbs, Citrus, Tonic Syrup and Soda.
Where:
Matador
 – 2901 Collins Ave, Miami Beach, FL 33140