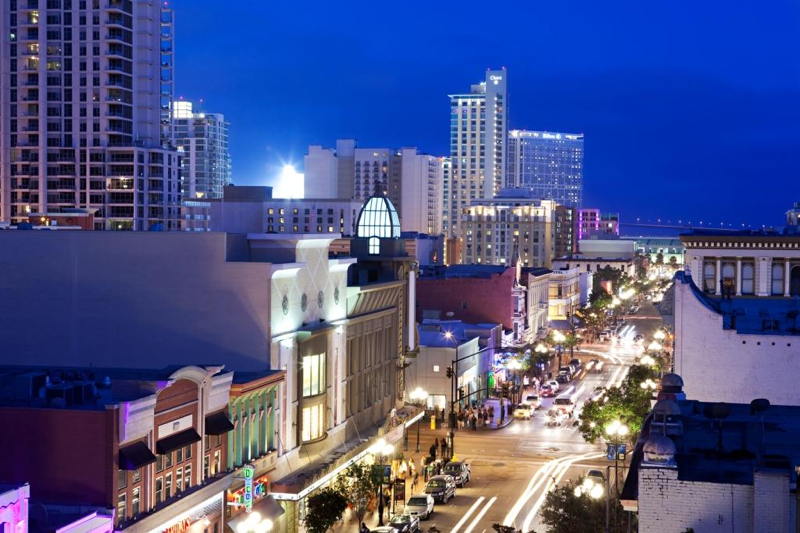 Comic-Con 2016 is officially underway! The be-all, end-all to conventions for those who love comic books, comic book-related movies and the celebrities who act in them kicks off today and lasts through Sunday, meaning that thousands upon thousands of fans will be descending upon downtown San Diego in droves. And what better way to fully immerse yourself in the Comic-Con cosplay than to stay in a high-end hotel with packages that will actually let you live the life of your favorite comic book character?
Downtown San Diego's The Keating Hotel by Pininfarina is offering guests the chance to live like Iron Man, Tony Stark, as well as Batman, otherwise known as Bruce Wayne. Here's how to live that superhero life, though.
Live Like Tony Stark
Iron Man
 is part of the 
Avengers
' super hero and movie line-up and wander lusters can be Tony Stark or his alias 
Iron Man
 during a luxury vacation at The Keating Hotel. The 
"Live Like Tony Stark"
 package features private in-room screenings of 
Iron Man
 films, a tailored suit fitting at Hugo Boss or Ferragamo at Fashion Valley Mall, a personal J.A.R.V.I.S. or butler in the Macallan Suite, and a chauffeured service in a red Maserati. The hotel package must be booked for a minimum of a two-night stay and comes with a price tag of 
$10,000
 per night.
Live Like Bruce Wayne
Batman fans and those who are anticipating the release of 
Suicide Squad
can experience the "Dark Knight" or billionaire
Bruce Wayne'
s life with the luxe 
"Live Like Bruce Wayne"
package, which includes a personal Alfred, a private butler for the entire hotel stay, Batmobile in a form of a midnight black 2015 Ferrari California, VIP nightclub access to 
Hakkasan's Omnia
 in the Gaslamp Quarter, a bottle of rich scotch whisky, Macallan 12, and overnight accommodations in the Macallan Suite, a one-bedroom penthouse suite featuring an expansive jacuzzi tub, rain shower, and separate living and dining space for DC Comics or Batman enthusiasts. For a two-night minimum, the "Live Like Bruce Wayne" package starts at $10,000 per night to experience the suite life of Batman. The suite can be booked over the phone by calling Shane at (619) 814-5700.
The Keating Hotel is an experiential boutique hotel with 35 rooms designed by Pininfarini, an Italian designer and engineer behind Ferrari and Maserati that is within walking distance from the vibrant culinary scene and trendy nightlife in the Gaslamp Quarter of Downtown San Diego. The Keating Hotel is located on 432 F Street, San Diego.