VOLTA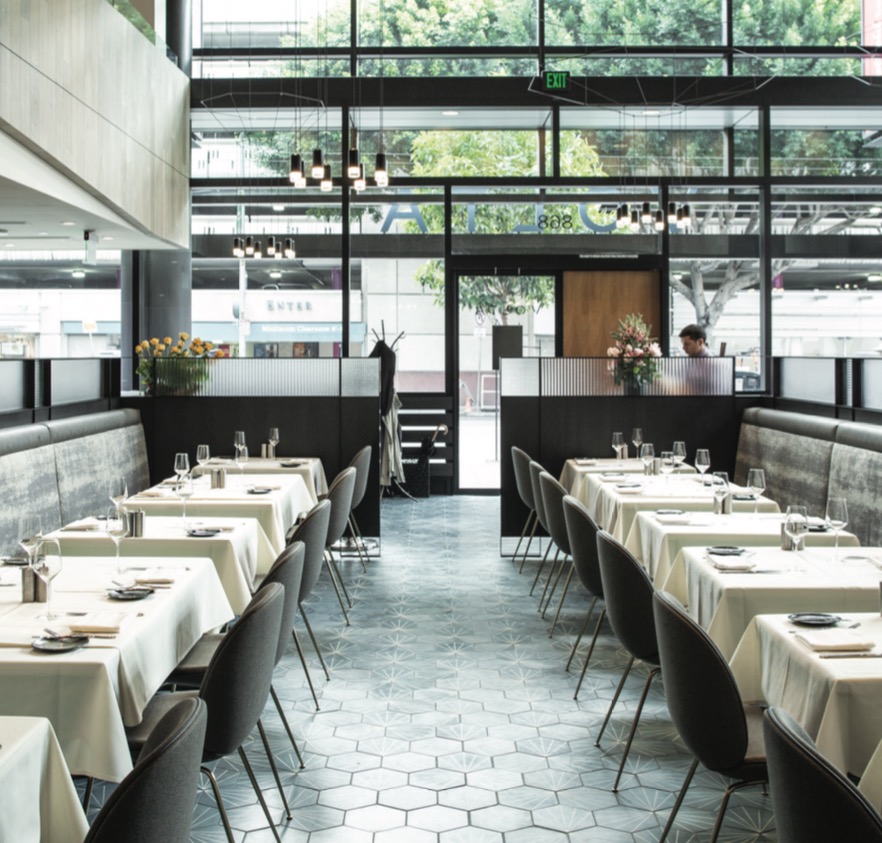 AMBIANCE
Designer Cass Calder Smith sectioned this large restaurant into a series of welcoming areas filled with banquettes, cushy chairs, and sleek accents.
ORDER UP
The house-made charcuterie, specifically the duck terrine with cherry compote and truffle gastrique is to die for, and the köttbullar—tiny Swedish beef and pork meatballs with pan sauce, potato purée, and lingonberries—is an elevated take on the classic dish.
SWEET TOOTH
The deconstructed take on the iconic Swedish princess cake is a revelation. The pastry chef takes spongy vanilla-almond cake and tears it into pieces, then serves it with quenelles of vanilla custard and chantilly, with generous dollops of raspberry jam and grated mint-green marzipan.
TOP TIPPLE
Sample Volta's selection of aquavit solo in a small shot glass set in a bed of ice, or try the Volta! cocktail, a preparation that combines Votla's house-infused aquavit with carrot juice, honey, and lemon. Cheers!
868 MISSION STREET
SAN FRANCISCO
(628) 400-6200
CALA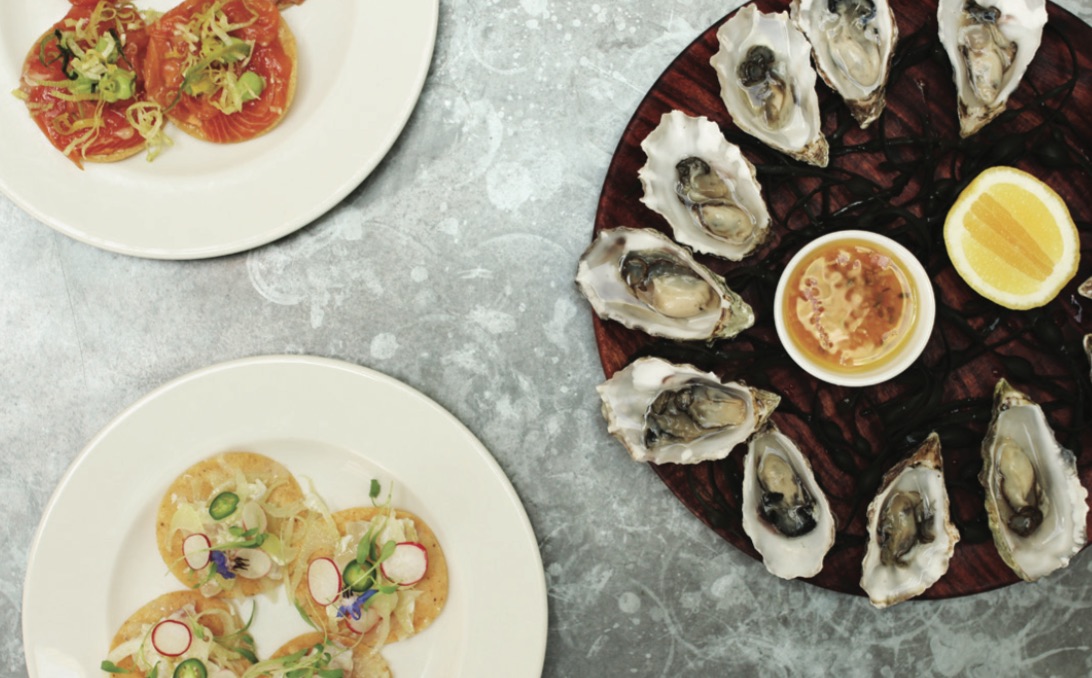 AMBIANCE
An inviting array of ddlehead ferns and a bright accent wall endow this restaurant from renowned Mexican chef Gabriela Cámara with a warm and lively atmosphere.
ORDER UP
The entire menu consists of interesting seafood cuisine with dishes that are fresh, light, and flavor-packed. Think trout tostadas with chipotle, avocado, and fried leeks; manila clams al chipotle; and black cod mixiote with red chile adobo in collard greens.
SWEET TOOTH
You'll love the crisp white meringues that come with whipped cream and sweet strawberries, or the house-made peanut butter ice cream served with velvety chocolate ganache.
TOP TIPPLE
Wine director Lauren Feldman has put together a fascinating list of trendy wines and local favorites. If you're in the mood for a cocktail, you can't go wrong with the Pisco Vera, a variation on the traditional sour with fresh aloe juice.
149 FELL STREET
SAN FRANCISCO
(415) 660-7701
PETIT CRENN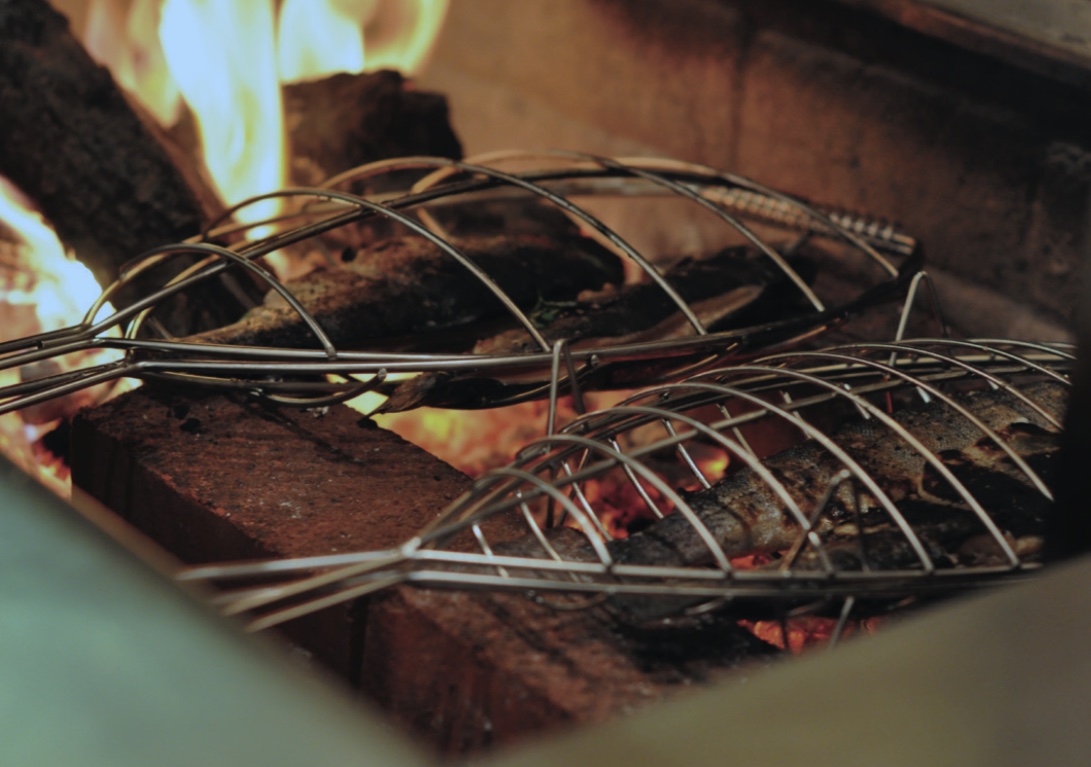 AMBIANCE
Petit Crenn is exactly what you would expect from one of the world's best female chefs: It's bright, white, clean, and sophisticated, with whimsical touches.
ORDER UP
Dominique Crenn's seafood and vegetable menu is a ve-course prix fixe that changes daily. It's authentic French cuisine reminiscent of Brittany.
SWEET TOOTH
A refreshing citrus tarte with Italian meringue and thyme might conclude your meal. Or you might delight in a mixed berry galette with almond nancier and fromage blanc.
TOP TIPPLE
Petit Crenn's sommelier, Maryse Chevriere, is a young wine connoisseur who doesn't take herself too seriously. She pours high-acid, seafood-friendly whites and reds, and plenty of hard French cider.
609 HAYES STREET
SAN FRANCISCO
(415) 864-1744
Subscribe to discover the best kept secrets in your city