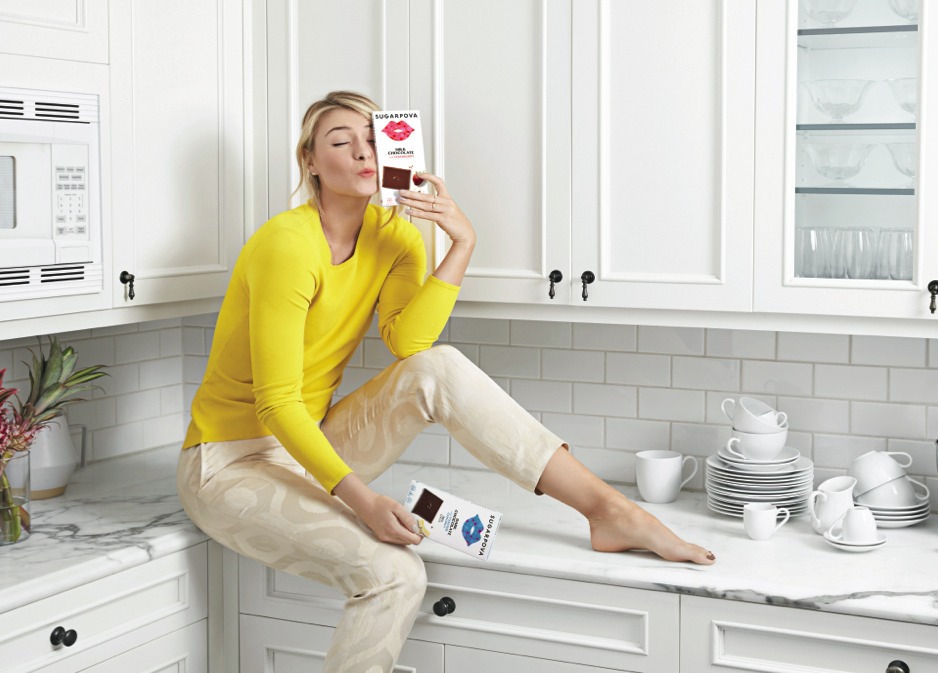 Photo Credit: Getty Images
It's been both challenging and fun for me to flex a new set of muscles off the court over the past few years. As Creative Director of Sugarpova, I've had a hands-on role in creating and selecting candy types and flavors for my gummy collection and, over the past year, I traveled the globe looking for the perfect partner to help get our line of chocolate together. I was thrilled to find Baron Chocolatiers and even more thrilled to see all the planning and research come to fruition recently with our Sugarpova Premium Chocolates launch in Chicago. Anyone who knows me knows that I have a big sweet tooth, and I'm so happy to share these little indulgences with everyone now!
Being a business owner is a lot like being a professional athlete: it takes a lot of focus, dedication and, frankly, a team of people to help make it the best it can be. And that's exactly the case with our latest ad campaign, which we shot a few months back in Beverly Hills. Our internal marketing team and creative agency worked tirelessly for several months to create the right mood and inspiration for it.
In true form, I was very hands-on with all aspects of the shoot— from working fearlessly with my glam team (stylist Petra Flannery, hair stylist Adir Abergel and makeup artist Kara Yoshimoto Bua) and getting the wardrobe and look just right, to meeting with our creative agencies Red Antler and Packouz to plan campaign components.
It was a two-day shoot that took several months to put together (magazine spreads make it seem so effortless and easy, right?). The creative team and photographer Kimberly Genevieve arrived to the private Beverly Hills residence on Day 1 to get everything prepped and set for a full Day 2 of shooting.
I loved our set. We were searching for a location in an existing home that felt very open, airy and natural. Specifically, the entire theme of the shoot was meant to spotlight the 'House of Sugarpova'—both a literal and figurative house full of things that inspire me creatively. We wanted to ensure that the overarching 'lifestyle' feeling was communicated throughout, and I think the team really achieved that.
Any time I get to spend the day amongst my friends is a good day. I just love my team! Layer in the added benefit of working with gummies and chocolate and it's just a slam dunk. Between shots, you can bet there was lots of laughing, fun and, yes, I may have nibbled on a few of the props throughout the day.
Can you blame me?
Subscribe to discover the best kept secrets in your city