When you think New York City, Central Park is probably one of the first things that comes to mind. The park itself acts as a magnet pulling all of the cities finest institutions to its edges. Locals and tourists alike are drawn to the area not only to enjoy the greenery, but to take part in all of the upscale offerings found here. Here is your guide to all things haute in Central Park South.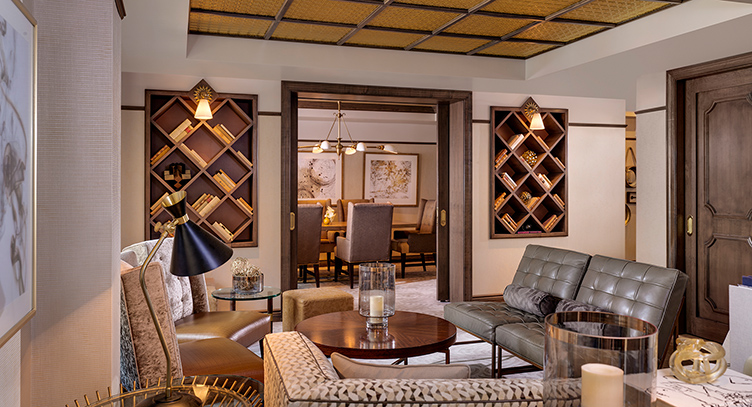 Indulge yourself in the Art Deco decadence that lives at WestHouse. This boutique gem located just a few blocks off of Central Park has perfected the idea of acting as a 'home away from home.' Instead of being treated like another guest, at WestHouse you are treated like a resident, and you can expect to enjoy an elevated level of service with the right amount of privacy. Beyond their luxury suites with incredible views of the city, WestHouse has many haute amenities including a speakeasy lobby lounge with a library, bar and fireplace, a 24-hour Fitness Center, fine dining at The Terrace and even an exclusive partnership with GLAMSQUAD.
201 WEST 55TH STREET
35 floors into the New York skyline sits a beautiful urban oasis. The Mandarin Oriental Spa is a tranquil haven in the middle of Manhattan. Transcend from the hustle of city life into their peaceful place for the ultimate 'me time.' Every detail is curated to soothe and center you. Their relaxation room, Thai Yoga Suite, Oriental Tea Lounge, vitality pool and amethyst crystal steam room are truly blissful amenities to enjoy before or after your treatment. This spa stays so true to their Oriental roots, all set against the beautiful backdrop of New York City's skyline.
60th Street West 60th Street, The Shops at Columbus Circle, 80 Columbus Cir
You're in an iconic area of New York, so you might as well enjoy some of the neighborhoods most celebrated eats. Sarabeth's is a true Central Park South staple. The warm and welcoming atmosphere brings in locals and visitors alike to enjoy contemporary American cuisine. The charming restaurant is conveniently located directly across from Central Park. It is the ideal spot to grab some much needed classic mimosas and eats like the serious smoked salmon omelette with hollandaise, peppers, and chives.
40 CENTRAL PARK SOUTH, 59TH STREET BETWEEN 5TH AND 6TH AVENUES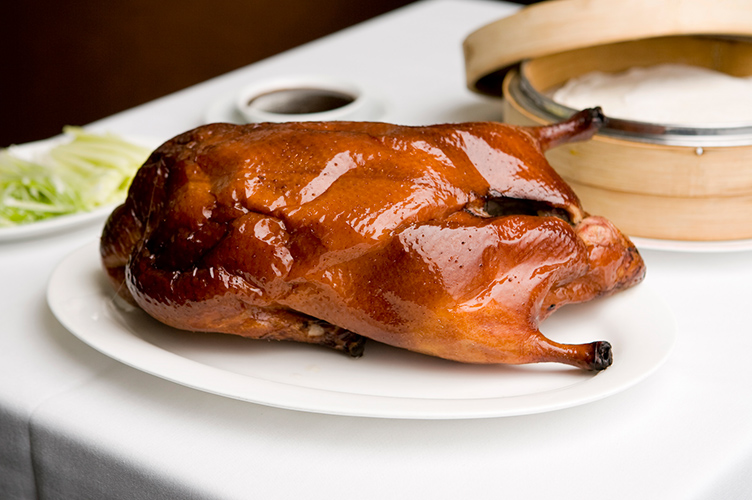 Beijing luxury brought to you by one of New York's most notorious chefs Philippe Chow. This restaurant embodies opulence from the moment you walk in to the very second you step out the door. The modern and minimalist decor lends the perfect backdrop for the dishes to shine. Commence your Philippe experience with a sip of the signature Philipptini, a light cocktail with a generous pour of Absolut vodka, lychee, pineapple juice, Citornage and Chambord. Continue with rich appetizers like their delectable crispy seaweed, chicken satay with Chef Chow's famous peanut sauce, and steamed chicken dumplings. The main event however, will present itself in the form of a beautifully crisp Peking duck. There are few things more lavish than a whole crispy duck being carved right at your table. If you have room, which even if you don't you should probably make some, finish your indulgent Philippe experience with a chocolate molten cake that simply melts in your mouth.
33 E 60th St
Adding onto your tour of Central Park South, you continue to another icon at the world-famous Plaza Hotel. Since 1907 the incredibly upscale Champagne Bar has welcomed celebrities, royalty and haute guests to sip on some of the world's finest bubbly. You can taste the tradition in every bottle and feel it through every corner of this timeless place. So raise your glass, and your pinky, to a haute day spent in one of New York's most celebrated neighborhoods.
New York City's favorite gym has to be Central Park. It requires no membership, no fees, and has some of the most beautiful sites in the city. There is no shortage of different workouts and activities you'll encounter throughout the park. Organized yoga classes, running groups, beach volleyball games, biking routes, circuit training and more can all be part of your new Central Park workout routine. If you're not into working out alone, find out more about organized programming here.
Where to shop:
The real question is where not to shop! Central Park South is laden with incredible shopping. From the infamous 5th ave to the modern shops at Columbus Circle finding your perfect store can be a tad daunting. As always, Haute Living is here to make your day a little easier with our five favorite picks for Central Park South's best shopping situations.
Barney's New York
660 Madison Avenue
Worth & Worth
45 W 57th St
Bergdorf Goodman
745 Fifth Avenue
The Boutiques at 50 Central Park South
50 Central Park S
Saks Fifth Avenue
611 Fifth Avenue